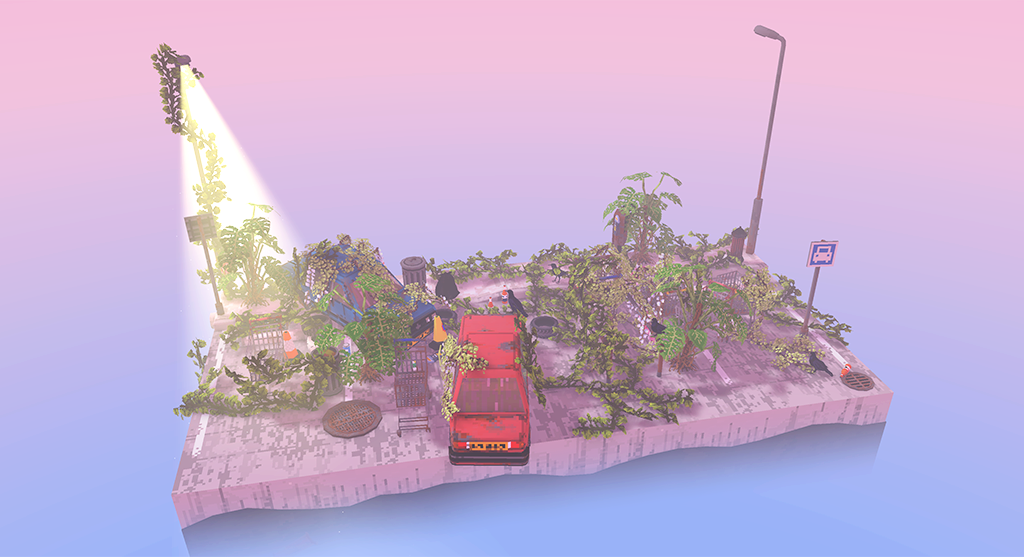 Cloud Gardens – First look
Have you ever wondering what cities would like if humans ceased to exist and the plants took over? Cloud Gardens gives a glimpse of what this might look like. Create an urban jungle by collecting and placing seeds, as well as random items, then watch your plants thrive! If Cloud Gardens has taught me anything, it's that humans will leave hundreds of trolleys strewn about as their legacy.
Each level of Cloud Gardens starts with a sparsely filled scene which needs to be overgrown with plants to progress onto the next. Starting with one or two seeds and a variety of props, you'll be able to place to your heart's content. If you place the items in the vicinity of the plants, they run wild. A meter is filled as you throw seeds at everything and, once full, you can start the next level. I didn't think we'd place items in Cloud Gardens and was expecting to have a full, elaborate scene at the start of each level, which I'd watch get overgrown with my plant placement. The reality just gives you more control over placement.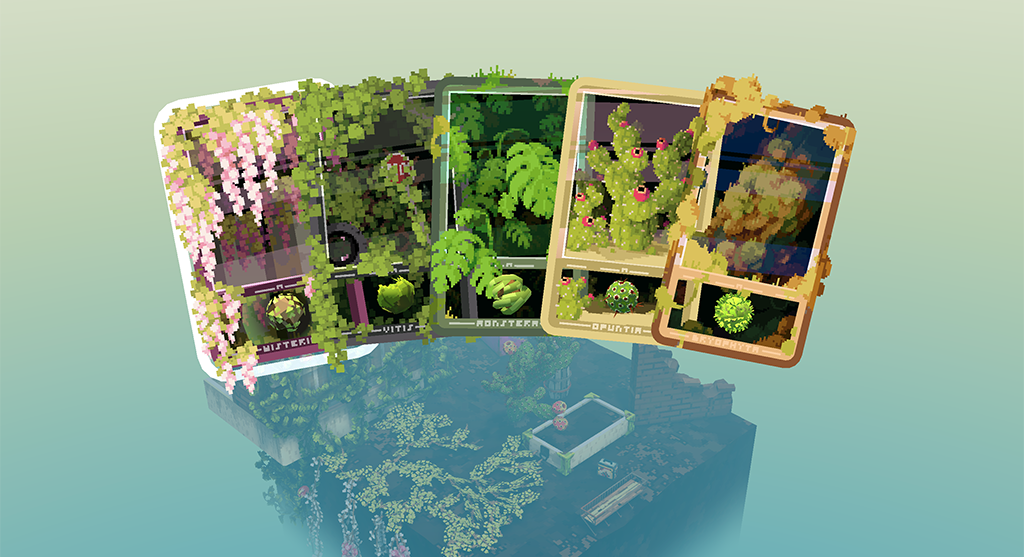 Cloud Gardens has two modes; campaign mode and sandbox. In campaign mode, each completed level will unlock items that you can use in sandbox mode, and there are a lot of items! Overall the game is quite relaxing, but the sandbox mode gives you full control to create whatever you want with no restrictions or meters to deal with.
If you love the lo-fi look of Cloud Gardens, you can easily share all your dioramas to everyone you know. Cloud Gardens has an incredible photo mode, allowing you to take not only screenshots but also record videos of your creations. I had a lot of fun with this, and have many videos of my crazy plant life.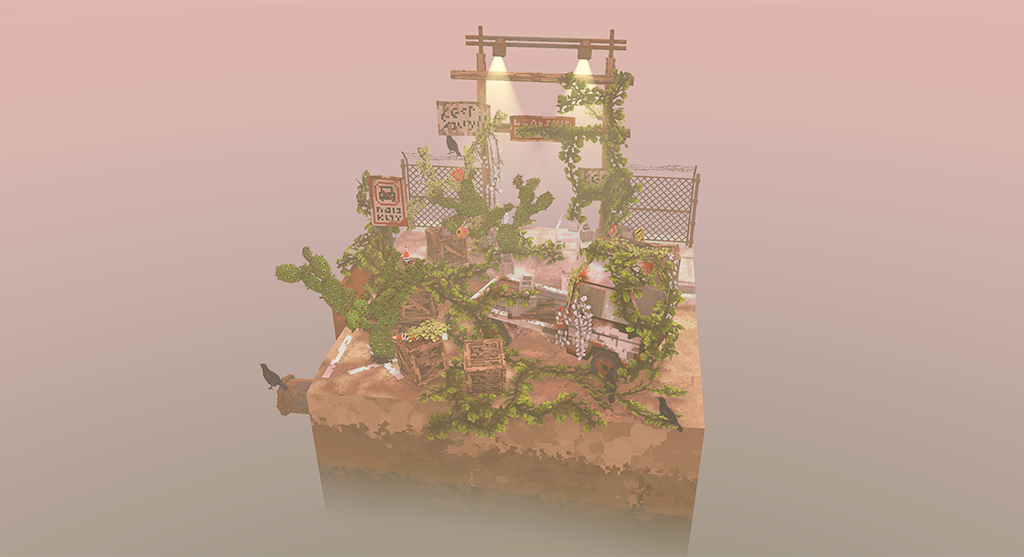 The soundtrack is a generative soundscape created by Amos Roddy and complements the game well. Unobtrusive, it sits in the background and gives a lovely ambient sound.
Cloud Gardens just went into early access, but there is still a lot of game to play here. There will be six chapters in the completed game with three completed now and the fourth in progress. After playing for two hours, I am about halfway through.
Cloud Gardens is a relaxing game that you can pick up whenever you like. I enjoyed watching my plants thrive, and also being able to scare hassle the crows. This is a great game for winding down at the end of the day.
Want to know more?
Platform: PC
Initial release: September 2020 (in Early Access currently)
Genre: sandbox