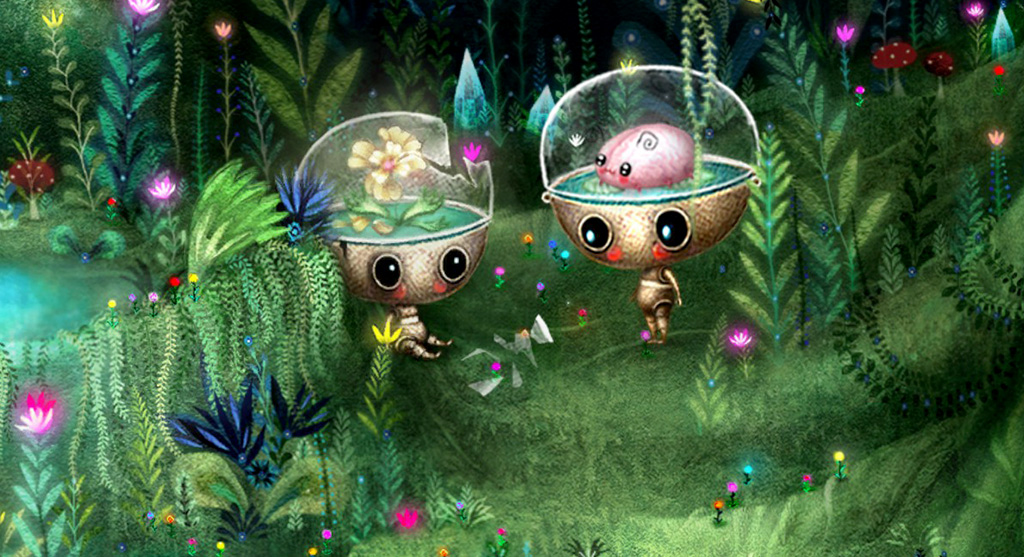 Play at PAX Online – Awesome demos to try
PAX is here again, and this time it goes for nine whole days! That isn't the only difference, this year PAX is all online, so it doesn't matter where you live, you can join in! Though, the panel schedule might not work out quite so nicely as a physical PAX event does. As part of PAX, there are some excellent demos to try out, here are some that I enjoyed playing:
Button City
Genre: Adventure, cute
Platforms: PC
Release date: Unknown
Join Fennel the fox and his animal friends as they try to save their local game arcade from the greedy fat cat Peppermint Pepperbottom! The demo for Button City is super short but also super cute and competitive. It's Kids Day at the arcade, and everyone is joining the Gobabots tournament to bring down the Scrub Squad! I'm not sure why, they seem quite nice, but that doesn't matter, they must go down! Help Fennel form a team so he can compete in the tournament. I'd definitely recommend having a chat to Cilantro and hearing her thoughts on Kids Day and all the free games.
Button City is looking great so far! Super bright and super fun with a well-designed world. If you want more Button City fun in your life, then check out their sub convention Button Con for some fun activities to do throughout the week.
Unpacking
Genre: Puzzle, cute
Platforms: PC
Release date: 2021
Unpacking shouldn't be interesting or fun, and yet, it is. We all hate packing (or unpacking) when we move, but for some reason, it's far more fun when you're unpacking a strangers room and deciding where their items should go. If only real life unpacking could be done with the click of a button. Unpacking has a kick of nostalgia too. In the demo, we start in 1997, and we need to unpack troll dolls, a Tamagotchi, a cute diary and various stuffed toys. There's also a pretty cool backpack. It definitely took me back to that time.
Then we skip ahead a few years and get to see what has changed in this persons life. They certainly have a lot of (neatly folded) underwear and, alas, a kitchen with very little storage space… where do the saucepans go!
I was surprised by how much I enjoyed Unpacking. It's an intriguing idea for a game, where we learn about a person by the stuff they own throughout their life. The demo only shows us two time periods, and I'm wondering if we'll see their whole life through the moves they made, and what we'll discover along the way.
Raji: An Ancient Epic
Genre: Action-Adventure, 3D platformer
Platforms: PC, PS4, Xbox and Nintendo Switch
Release date: 15th October 2020 (already available on Nintendo Switch)
Wow! What a demo! Raji is gorgeous with a rich story and an excellent soundtrack. The backgrounds are just incredible, and I found myself screenshotting everything. Raji is about, well, Raji. An army of demons have attacked during the siege of Jaidhar, and Raji's brother Golu was taken. As if that wasn't enough, the gods have chosen her to protect the humans from Lord Mahabalasura and bring peace back to the world. To do this, they have granted her with some awesome powers, but does she have the strength to use them and survive?
I've been following the development of Raji for a while now, wanting to try out the demo when it has been available previously, but for one reason or another not having time. Finally, I had a chance with PAX Online, and it was well worth it. Raji: An Ancient Epic is a 3D platformer and Raji (the character) runs, jumps and attacks with ease. The controls are smooth and feel natural. I was looking forward to PC release before playing the demo, now I'm even keener and can't wait until next month! If you only play one demo during PAX Online, Raji should be it!
Greak: Memories of Azur
Genre: Action-Adventure, sidescroller, 2D platformer
Platforms: PC and Nintendo Switch
Release date: 2021
Greak: Memories of Azur is an awesome platformer with an epic soundtrack. Initially, play as Greak, the youngest of three siblings until you find his sister Adara and brother Raydel. Switch between each character to solve puzzles and attack enemies. They all have different abilities, so being able to switch to use their strengths is fantastic. With their abilities combined, they can escape Azul and flee the invasion of the Urlag.
I loved the opportunity to be able to switch between characters, but having them keep up with each other by holding down LT or RT was a bit tedious. Hopefully, that will be changed with the full release. Fortunately, that was the only downside I found in Greak: Memories of Azur. The character design and music are amazing; the soundtrack really made me feel like I was going into battle, and the characters are just plain cute. There are hints of this being a metroidvania, so I'm definitely keeping my eye out for that.
Growbot
Genre: Adventure, point and click
Platforms: PC and iOS
Release date: 2021
Nara is training to become the captain of her space station home in Growbot. Unfortunately, it is being attacked by growing crystals, and she must help to save her home! Growbot is set on a gorgeous biopunk space station with incredible art wherever you look. The demo is short but worth your time just to check out what has been added so far. Plus Nara's brainapilla (a caterpillar brain that helps our growbots?) is super cute.
As mentioned, the demo is very short, so we don't know too much about the game just yet, but I'm looking forward to helping Nara save her home!
Summary
Unfortunately, the PAX and EGX sites were a little bit difficult to navigate. Virtual booths are a let down given they're just simple websites. It isn't easy to find something new to try through the huge list of indie booths and studio names. Even if you did find a game you try, the demo might not even exist with the 'demo' button taking you elsewhere. In the end, I went to the PAX Online Steam sale page to find what demos were available to try and found some new ones for me. What have you tried so far? What should I play next?