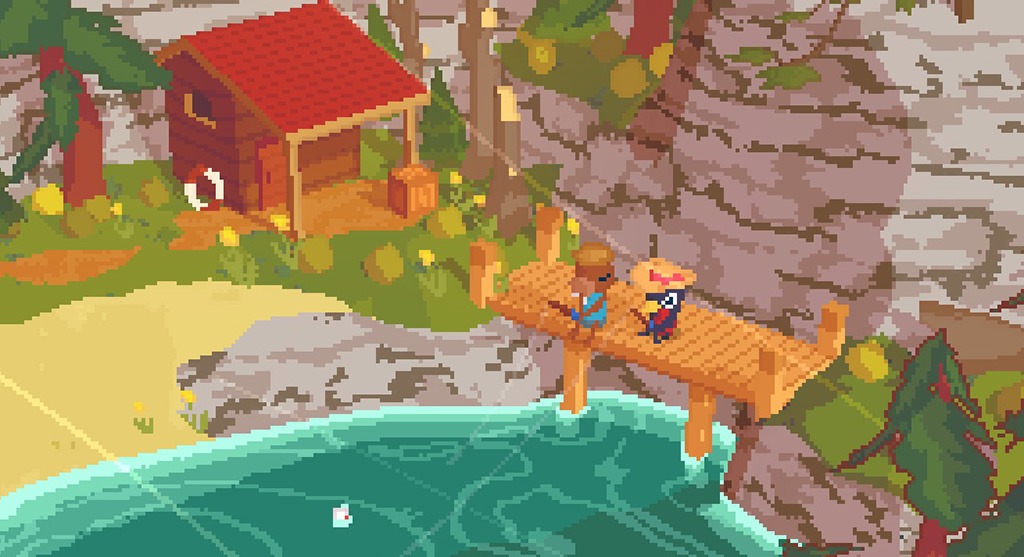 Run, climb and glide your way around in A Short Hike! The most recent update (coinciding with the Switch release) also involves boating around as well—a much faster way to travel the waters. Bored and waiting for a call from home, Claire realises there's no phone reception other than at the summit of Hawk's Peak. So, with much reluctance, she starts her journey to the top.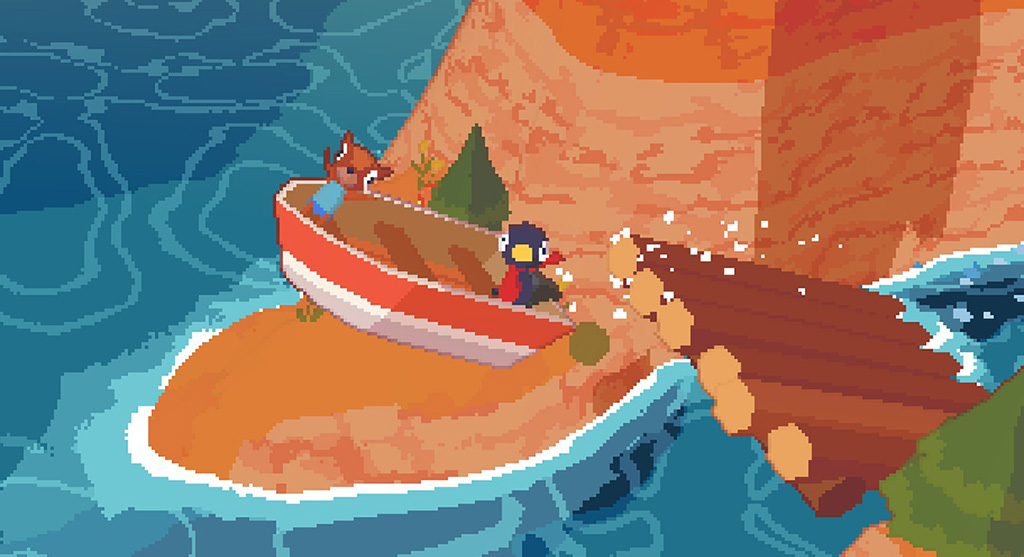 A Short Hike isn't about the destination, but the journey and characters you meet along the way. Collect shells for Jen, help Sue find her lucky headband, compete with Avery in a parkour race, as well as many other fun side quests that help you explore the island.
Come glide with me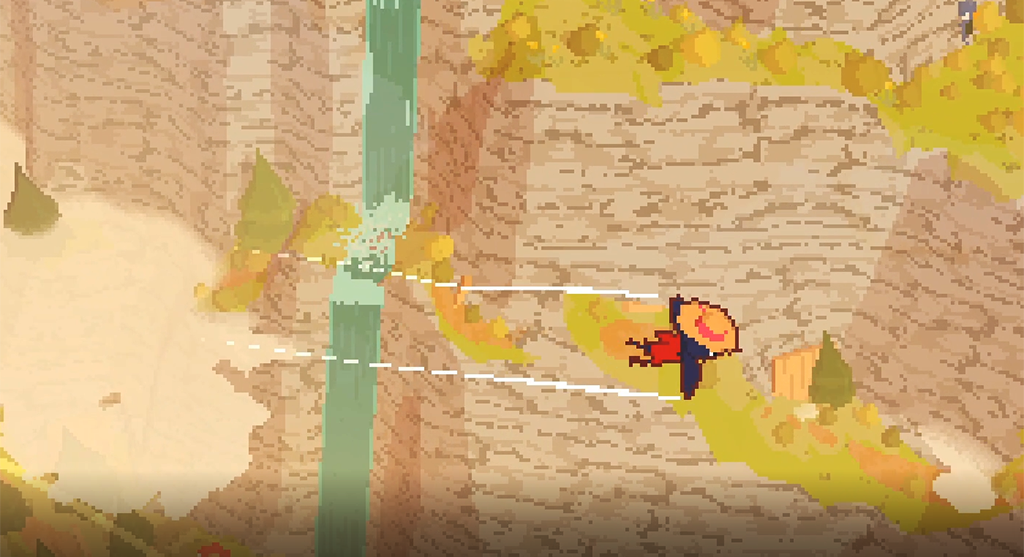 Gliding in A Short Hike might be my favourite thing to do, in any game. It's lovely to jump off a cliff, or find an updraft and just glide around the national park to find new areas to explore. Initially, you might not be able to get to those elusive high spots that you know just have a bunch of treasure, but with some extra golden feathers, you might have a chance. The golden feathers are a stamina feature, run out of feathers and fall to the ground. This feature encourages you to explore and enjoy the journey, instead of racing to the top of the peak.
The controls are smooth and responsive, doing exactly what you want them to do. Although, I did crash the boat quite a few times.
Check out my pixels
The art style in A Short Hike is bright and pixellated. It gives a retro feel, but there are now options to change to a smoother experience if that's what you're after. I chose "big and crunchy" pixels to play the way it was initially intended. The character design is lovely, with all other characters (as well as Claire) being cute animals, ranging from birds and rabbits to crocodiles and turtles. Everyone (mostly) is friendly though, with no boss fights here.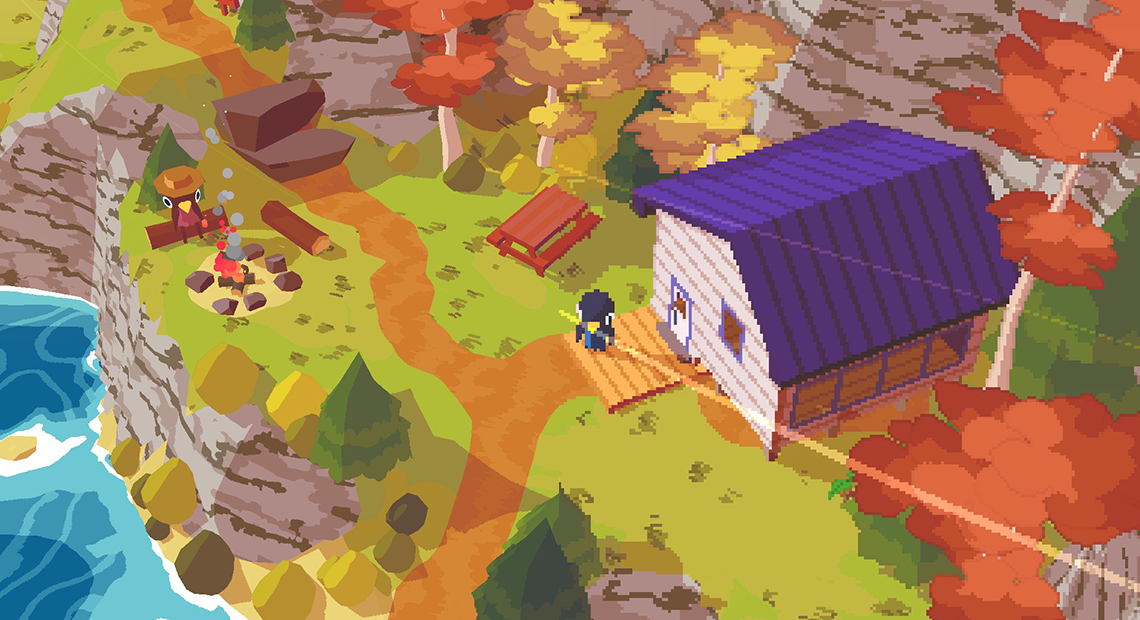 The soundtrack is cheery and bright, just like the overall feel of the game, with tracks changing depending on progression and actions you take. I especially enjoyed the track that plays when you go for a long glide. Mark Sparling did a great job bringing a light and fun tone to the game.
Final thoughts
A Short Hike is a short game, but the interactions you have, make you want to keep going after the main story is complete. It's a wholesome, relaxing game that you can spend time in just to unwind. It's a game I've enjoyed since it's original PC release in April of last year and it's been awesome to watch it improve and grow with the recent Switch release. Now there is a whole new audience to enjoy Claire's adventure! A Short Hike is excellent if you want to have funny character interactions and help Claire on her journey to the mountain's peak.
Want to know more?
Genres: Adventure, atmospheric, story-rich, 3D platformer
Platforms: PC (Steam, Gog and Epic) and Nintendo Switch