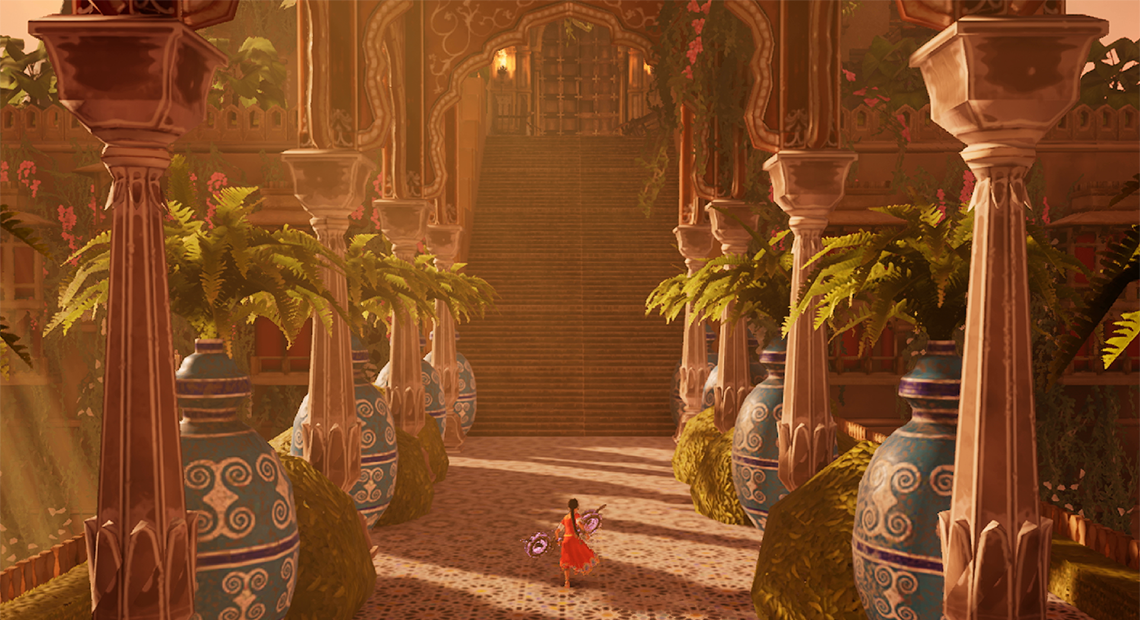 August Nintendo Indie World Showcase Favourites
The August Nintendo Indie World Showcase happened today and there were many surprise releases in the bunch, as well as a look at some lovely future titles. With so many sneaky Switch releases happening, it's an awesome time to check out the Nintendo eShop to find something new to play. There were a lot of great titles mentioned, so I thought I'd post my favourites.
Raji: An Ancient Epic
Website | Twitter | Buy | Wishlist
Genres: Adventure, Action
Platforms: Nintendo Switch, PC
Release date: Switch – Out now, PC – Q3 2020
Raji has been chosen by the gods as the sole defender of the human race. Gifted with godlike powers, her destiny is to save her brother and face the demon lord Mahabalasura. Inspired by Indian mythologies, Raji: An Ancient Epic is a gorgeous game. The character design and backgrounds are particularly beautiful and eye-catching. The soundtrack is sounding pretty great too.
I've been following Raji for quite some time now and the released game is looking awesome. I am keen to give this one a try!
Bear and Breakfast
Genres: Adventure, RPG, Management
Platforms: Nintendo Switch, PC
Release date: 2021
Woo tourists with honey and hospitality as you build a BnB empire in the woods. After finding an abandoned cabin in the woods Hank, a bear, and his friends have the bright idea of turning it into a money-making machine as a BnB. As the business thrives and the BnB expands, so to do the mysteries of the forest. What will Hank find out there?
I'm not sure why the humans in Bear and Breakfast aren't scared of their grizzly hosts, but I'm interested to find out. It's going to be a long wait until 2021 for this one!
A Short Hike
Website | Twitter | Steam | Switch
Genres: Adventure, atmospheric, story-rich, 3D platformer
Platforms: PC and Nintendo Switch
Release Date: Out now!
Glide, baby, glide! Really, make sure to get your glide on in A Short Hike, because it is so much fun! A Short Hike featured as one of my favourite combat-free games of 2019 and remains a game I recommend if you're looking for something a little more slow-paced. Play as slowly or quickly as you like while you experience the town and all the quirky characters that live there. Start out on your journey simply looking for some mobile reception and end it with a hike and a little more perspective.
I'm excited to see A Short Hike has made its way to the Switch. It's a great platform for it and great to see it gain a new audience.
Spiritfarer
Genres: Simulation, adventure, management
Platforms: PC, Nintendo Switch, PS4, Xbox
Release date: Out now!
Spiritfarer dropped on all platforms and boy were we all surprised! I've been (not so) patiently waiting to play Spiritfarer since I found out about it at E3 last year. Play as Stella, the spiritfarer, and help spirits on their journey to pass over into the afterlife. And build a sweet ship while you're at it! Oh, and yes, you can hug everyone in this game! Including adorable kitty, Daffodil.
Cute, fun and with an interesting topic choice, Spiritfarer may end up being game of the year!
Evergate
Website | Twitter | Wishlist | Buy
Genres: Platformer, Puzzle, Adventure
Platforms: PC, Nintendo Switch
Release date: Switch – Out now! PC – soon
Guide Ki on her journey through the afterlife, while encountering her past memories to decipher the connection with her Kindred Spirit. Evergate is a beautiful 2D platformer that is reminiscent of Ori with the soulflame mechanic.
I'm always willing to give a puzzle-platformer a try and given Evergate is also beautiful AND has an intriguing story, this is one that I will be jumping into.
Summary
There were so many games announced or released through the August Nintendo Indie World Showcase and I could have mentioned many more of them, but these were my top five. Did I miss any of the titles you're looking forward to? Let me know in the comments.