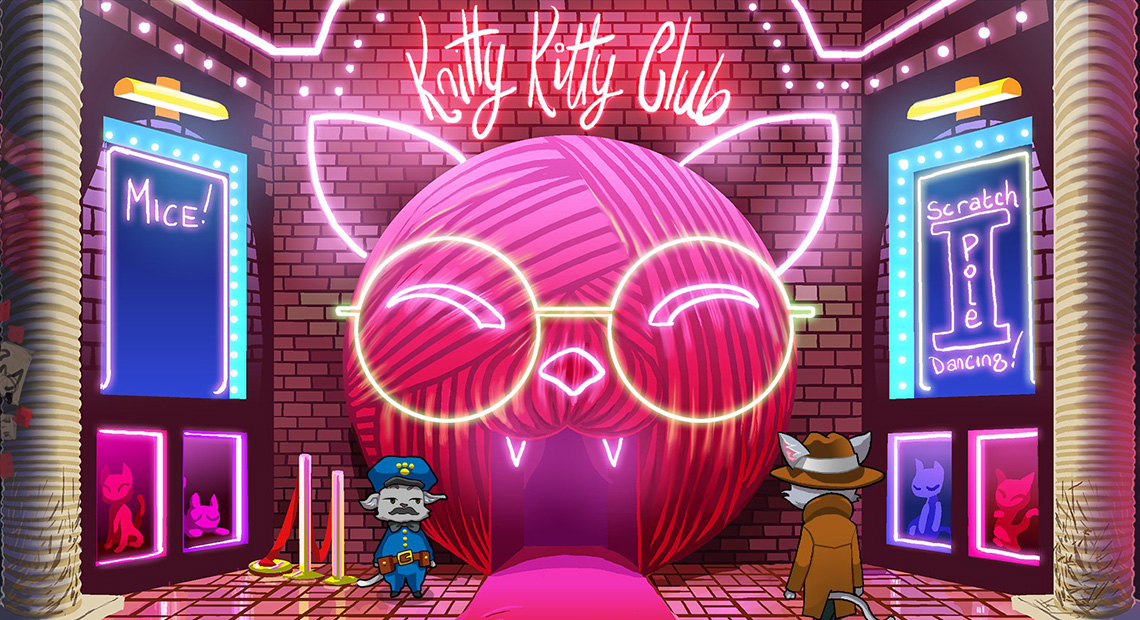 Must try demos from Indie Arena Booth 2020
Gamescom 2020 is here, and the Indie Arena Booth has done some fantastic work with their virtual booth. Step into the booth, and you're presented with a vast pixel art virtual convention floor, with nearly 200 indie games represented. Pick your avatar, and choose a game, then you can walk around and learn about all it.
There are also heaps of demos to find, play and enjoy. Here's the list of my favourites: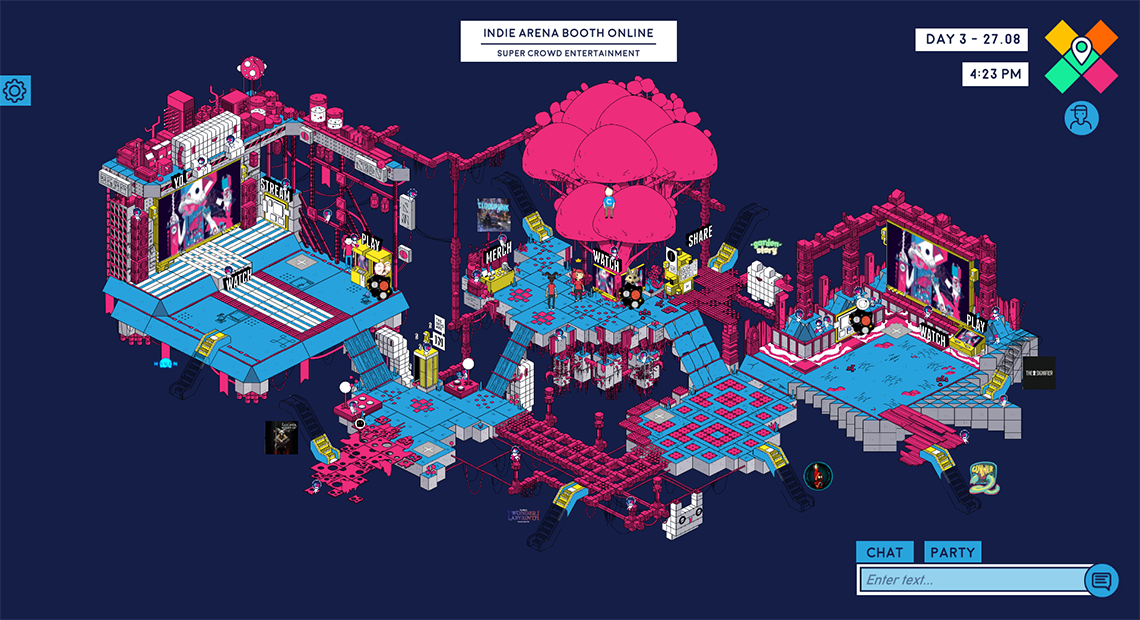 To the Rescue
Genre: Simulation
Platforms: PC
Release date: Unknown
A sim game? With dogs? Hell yes! Feed, clean and keep your pups healthy while waiting for their furever home. There is a lot of work to do here, and the demo is hectic! I felt so bad for my poor dogs because I was not a good shelter owner.
Aside from looking after the dogs in your care, you also need to get them adopted out. Visitors will come to the shelter and tell you the traits (large, trained, quiet, etc.) they'd like to see, and you have to choose a group of five dogs that might appeal to them. Some are very easy to please with others not swayed by even the most adorable of dogs.
I've been waiting for a while for this demo to come out and I'll definitely be giving it another try before Gamescom is over.
Nine Noir Lives
Genre: Point and click, adventure, story-rich, comedy
Platforms: PC
Release date: 2021
Well, meow! There is some catty dialogue here. I'd heard bits and pieces about Nine Noir Lives but didn't know what to expect from the demo. The noir feel is done perfectly, with an awesome soundtrack and a dark, seedy vibe. The demo does an excellent job at showing you the ropes as cat detective Cuddles Nutterbutter with a small case to work on.
Cuddles, along with his assistant Tabby, need to solve a murder case down at the Knitty Kitty Club, which only happens to be owned by the mob boss himself. View, lick and investigate your way around the crime scene to solve the case.
A Juggler's Tale
Genre: Sidescroller, adventure, story-rich
Platforms: PC, Nintendo Switch, Playstation and Xbox
Release date: 2021
Now, this is a great demo! I was hooked from the beginning and wanted to keep playing! Told through a puppet show, A Juggler's Tale is the story of Abby, a circus artiste, fleeing captivity into a world of freedom (or so she thinks) and adventure.  Jack, our narrator and puppet master, tells us the story of Abby through rhyme, which really annoyed me in A Child of Light, but was a nicer experience here.
The backgrounds are gorgeous and the character designs, as well as the topic in general, are interesting, and I'm keen to find out more. This one is definitely wishlisted for me!
Tunic
Genre: Action, adventure
Platforms: PC
Release date: Unknown
Our little fox friend is on a big adventure through a mysterious land with danger hidden around every corner. Not a lot else is known about Tunic, but the cutest fox in all the land is enough to get me interested in giving the game a try. The world of Tunic is bright and very cute and fun to explore with lots of treasure to be found.
There are a few low-level monsters that were easy enough to fight, but I got absolutely flattened by the boss fight. I'd love to know if anyone actually survived that fight! Inspired by Zelda, Tunic is a lovely exploratory game and worth a try if that's what you're into.
When the Past was Around
Genre: Point and click, adventure
Platforms: PC, Nintendo Switch, Playstation and Xbox
Release date: Unknown
When the Past was Around is a gorgeous game with a beautiful soundtrack, but I'm not quite sure what it was about. I'd still recommend it because it is a pleasant experience, well except for knocking over the pot plants, poor plants.
The full game promises a story of love, heartbreak and finding yourself, and I can see how the demo could become that. The art, soundtrack and subject matter remind me of Florence, which hopefully means we're in for an enjoyable game.
Final thoughts
This is just the tip of the iceberg for demos available this weekend through Indie Arena Booth as part of Gamescom 2020. There are so many of them to get out and try, so if you're not sure about my selection be sure to take a look yourself. Think there's something awesome I missed? Let me know in the comments!