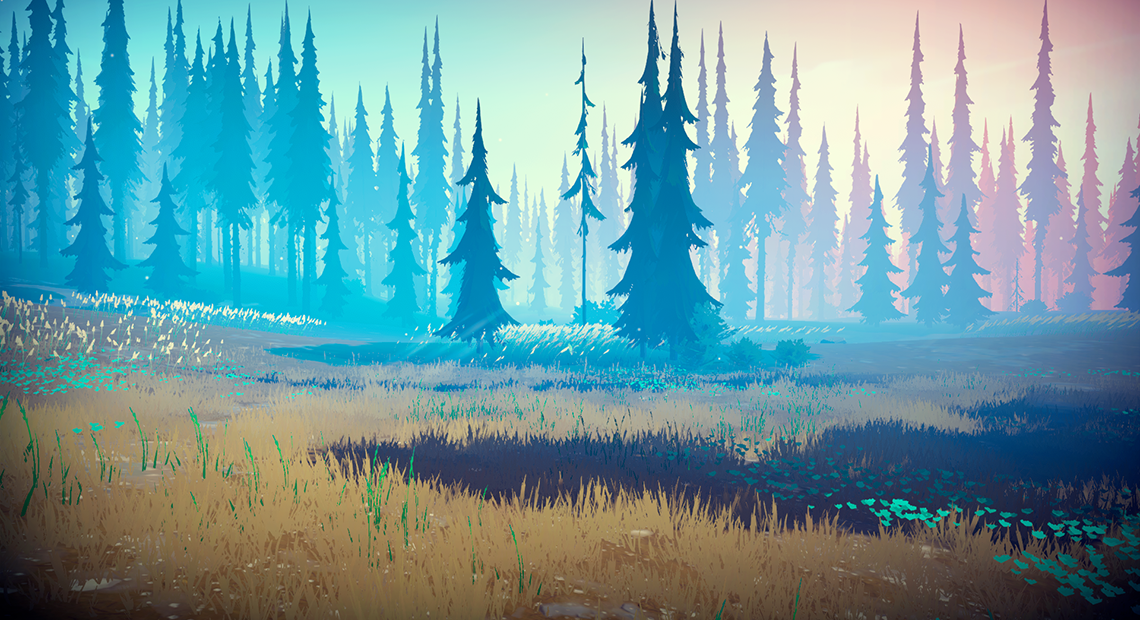 Step out of your cabin and into the lush wilderness. Take a deep breath of that fresh air. Among Trees is a beautiful survival game that was released into early access a few weeks ago. I'm not usually into survival games (I find them too stressful), but Among Trees was too beautiful to pass up. I'm glad the sandbox and survival components didn't put me off, because I'm really enjoying my time with it so far.
Have you ever wanted to escape your life and build a more simple life in the middle of nowhere? This is the basic premise of Among Trees. You can explore the forest, grow food and craft items to expand your cozy little cabin. Food is probably the crucial component here, at least in the early game, with starving and freezing being the biggest hurdles to overcome. Occasionally you'll spot a  bear hanging out near all the best loot. There is also the risk of getting stung by bees, but fortunately, we don't seem to be allergic.
The sound design and visuals are phenomenal; it's hard to believe we're only in early access right now. Listen to birdsong, rushing of waterfalls, buzzing of bees and chirping of crickets as the time of day and location change. Among Trees also look beautiful. I'm hoping the option to build a hammock is in a future release,  so we can lay back and watch the stars.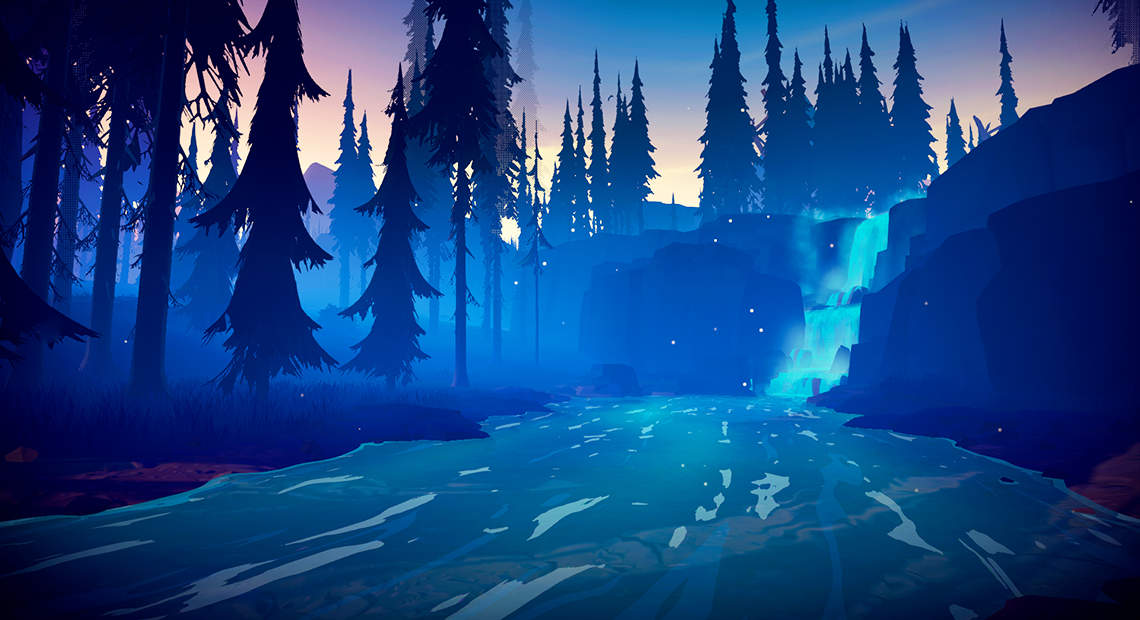 Buying an early access game always comes with a level of risk. There is the chance the dev might stop developing the game, but it's unlikely here. The team have a well-defined road map that goes up until the end of the year. I'm looking forward to pets coming in Autumn! They also have multiple contact avenues with both a Discord server and self-hosted forums.
I've had a great time with Among Trees so far and taken a lot (a lot!) of screenshots – F3 in-game. There is just beauty around every corner. I can't wait to see how the new features change and improve the game, and I'm really hoping for that hammock.
Want to know more?
Platform: PC
Initial release: June 2020 (in Early Access currently)
Genre: Survival, exploration, sandbox