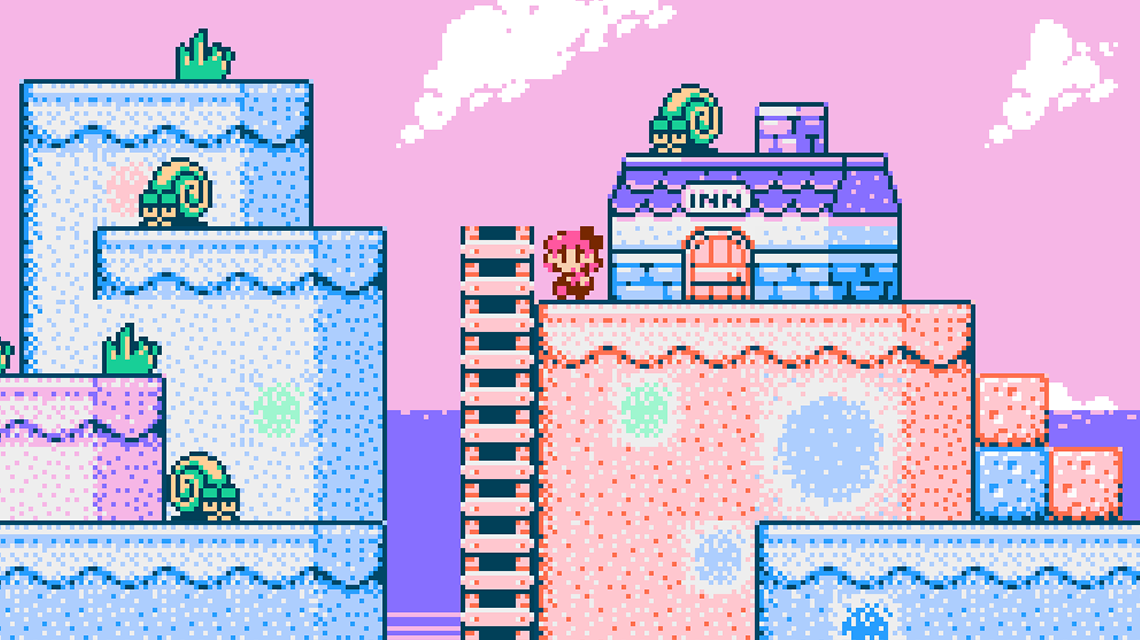 July Kickstarter Spotlight – Orange Island
Many games have come about because of a successful Kickstarter project (we highlighted a few of them here) and I wish I had known about them at that time. For that reason, I'll be showcasing a current Kickstarter game each month.
Today's Kickstarter spotlight is on Orange Island; Described as an action-adventure RPG with heart. It starts with a fun summer vacation and turns a bit dark with a story about family, friendship, hope, bravery, and our impact on the environment. It is a single-player 8-bit platformer that is being developed to have a truly authentic feel of classic NES games. In fact, they hit a stretch goal to make an NES port.
We start on Orange Island, a pastel world that appears bright and happy but things are not as they seem. The island has a complicated, and mysterious, history involving a local slime population. War is on the horizon and we need to help stop it but be aware, your choices matter.
The game begins with Theo and his friends coming to the island for summer but the main focus is on his grandmother, Mary (and now her husband Russell). The game's story revolves around Mary and her history with the island and conflict with the slimes. The awesome part is you get to play as Mary but you will be able to switch to Theo and his friends as well.
Each character has different strengths and abilities which will come in handy as some side quests and secrets can only be accessed by certain characters. As you progress through the game you'll be able to pick up new abilities and level up your combat skills. There are also many environments to play through with the Kickstarter hinting at forests, coral reefs, high-tech towers, beaches, spooky caves and more to come.
The Kickstarter has been successfully funded but they're hoping to reach the next goal to have it on the Switch. If you're interested, there is a browser-based demo that can be found here. It still requires work but gives you an idea of how the game will look and feel.
The release is set for Q1 2020 and I can't wait to find out about the mysteries of Orange Island.
Want to know more?
Kickstarter | Wishlist | Twitter
Kickstarter ends: 24th July 2019
Platforms: PC, Mac & NES with a stretch goal for the Switch
Release date: Quarter 1 2020