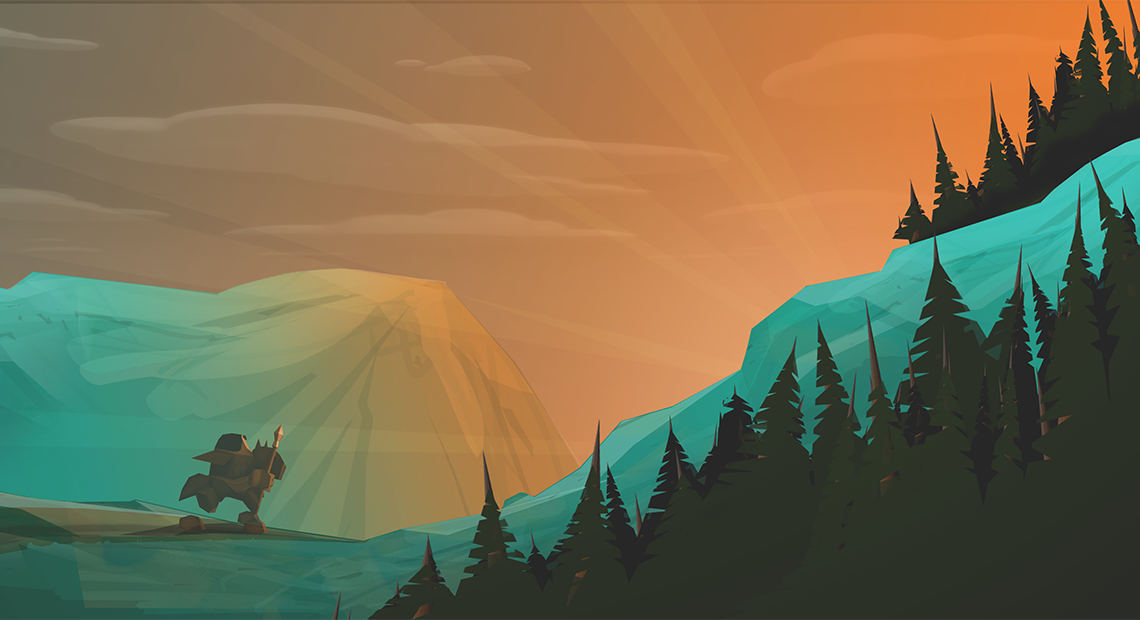 Nintendo Switch December top 5 picks
Switch titles get a bit overlooked here on Find The Strawberry, so I thought I'd feature some new release Nintendo Switch titles for December. The Nintendo Switch is an awesome platform for indies and their selection grows every day. If you have a Switch you should definitely take a look at the e-shop to see what is on offer.
EarthNight
Website | Twitter
Genre: Action, Arcade, Platformer
Release Date: 3rd December 2019
Dragons have taken over the Earth and humans have had to flee into space. Join Stanley and Sydney as they skydive back to earth, flying on the back of dragons, and gather resources for humans as well as trying to set things right. Quite a task for 2 people.
EarthNight is a 2D platformer with procedurally generated so you'll always experience something new each time. You'll gain powerups as you progress to help you while listening to some chiptune beats along the way.
Tick Tock: A Tale for Two
Website | Twitter
Genre: Adventure, Multiplayer, Puzzle, Communication
Release Date: 5th December 2019

Tick Tock: A Tale for Two is an awesome take on co-op games. You'll need 2 screens for this one (2 Switches for the Switch edition) because each player gets their own set of clues and, together, you need to solve the mystery.
The setting for Tick Tock is a clockwork world with beautiful, if creepy, visuals. You need to talk to each other to try and solve the puzzles so you can escape.
Farabel
Website | Twitter
Genre: Adventure, Role-Playing, Strategy
Release Date: 20th December 2019

Farabel is a game where you start at the end, which includes your power level! You start at maximum power and become weakened as you jump back through time making it more difficult to save the city.
Farabel is a hex-based turn-based strategy game that has multiple different game modes and many spells and abilities to obtain.
Blacksad: Under the Skin
Website | Twitter
Genre: Action, Adventure
Release date: 10th December 2019

A boxing club owner is dead and an up and coming boxer has disappeared. Blacksad is on the case to solve the mystery. Blacksad: Under the Skin is a new story, based on the Blacksad comic book series. Set in New York City in the '50s, Blacksad has a gritty and seedy noir feel and with a smooth jazz soundtrack it's perfect for a world filled with corruption.
Blacksad is a choices matter game and you'll have over 30 characters to interact with and get the low down on this mystery.
Dead End Job
Website | Twitter
Genre: Action, Arcade
Release date: 13th December 2019

Have a ghost problem that needs dealing with? Then it's time to give Ghoul-B-Gone a call! Hector plasm used to have a partner but now she's dead and haunting him as he blasts ghosts and rids places of spirits. Can he save her soul so she doesn't end up like one of the spooks he cleans up every day?
Inspired by 90's cartoons (think Ren and Stimpy) and silly real-life job situations; Dead End Job has a bright, eye-catching feel with lots of humour to make you feel not so bad about your actual job.
These look to be great games with even more excellent games coming to the Switch in 2020. Are you interested in knowing more about Nintendo Switch games? Let me know and I can feature them more often.