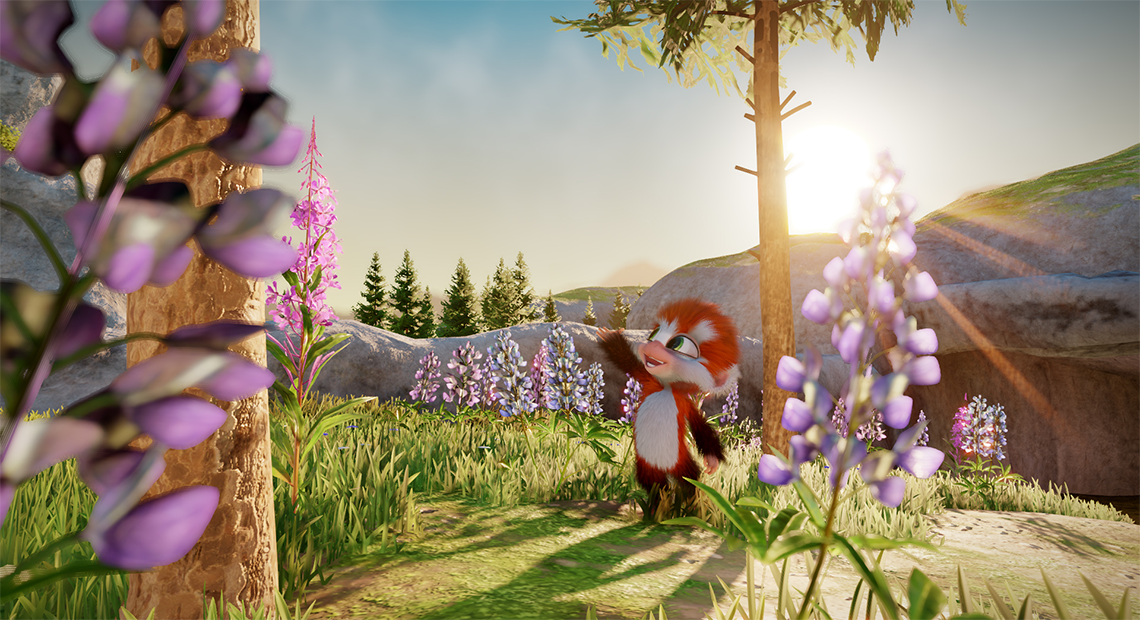 September 2020 indie game releases
Wow, August flew by in a flash, and now it's time to check out some indie game releases for September 2020. There's an excellent selection of games coming out this month and who knows what other releases will surprise us throughout the month. August shocked with a bunch of surprise releases (looking at you Spiritfarer and The Last Campfire), and now I'm wondering if this is a new trend we'll see in the future. Do you prefer the surprise or like the hype when you know a game is coming ahead of time?
But wait, this post is about September games and not August games, so here they are! My picks of new games for September 2020 are:
Pendragon
Platforms: PC (Steam & Gog)
Release date: 22nd September 2020
Genres: Adventure, survival, RPG, turn-based
Pendragon takes us back to medieval times where Camelot has fallen. Will we make it King Arthur in time? Each turn we take will decide. Pendragon is a choices matter game where every decision changes the outcome. This gives Pendragon almost limitless replayability. There are also four characters to choose from, who will lead you on this epic journey? Morgana le Fay, Queen Guinevere, Sir Lancelot or Sir Gawaine, all of which have different strengths, and by the sounds of it, many weaknesses.
I admit the story of King Arthur is a little hazy for me. I remember something about Lancelot and Guinevere, flowing dresses and a sword, so maybe Pendragon is perfect for me (and people that actually know the story, of course). The stained-glass art style is gorgeous (always a tick for me) and it looks like a fun game, filled with humour and excitement.
Cloud Gardens
Platforms: PC (Steam)
Release date: 11th September 2020 (early access)
Genres: Sandbox
What would cities look like if humans just ceased to exist? I think Cloud Gardens gives an insight into what this may look like. Plant seeds and watch them grow and slowly take over structures. With a dozen different seeds and hundreds of different items, there is a lot more complexity than you might originally think. Love your overgrown creation? Be sure to check out photo mode! Cloud Gardens will only be in early access to begin with, though so don't expect everything to be available on day one.
I love that we're seeing more of these diorama style games, it's so fun to watch it all come together. I'll be writing a first look post on this later in the month, so if you're interested in the game, be sure to come back and check that out.
As Far as the Eye
Platforms: PC (Steam & Gog)
Release date: 10th September 2020
Genres: Strategy, survival, roguelike, combat free
Your pupils need you, guide them in the right direction with your soft touch and caress. They may not see you, but they'll know you're there. Play as the wind as you guide the Pupils through the hexagonal world as they travel to the centre of the world. Help them with resources, buildings and their lives—quite a task for the wind. If you don't do all this they will die! Starvation, drowning, disease, it's all your fault if you don't look after your Pupils. It's really quite a lot of pressure!
As Far as the Eye looks gorgeous and, aside from that, I am always a sucker for a hexagonal based game, and this one is combat free too! There is a lot to do in the game with resource management, life improvement and helping your tribe survive, all from the perspective of this gusty wind god. This looks like an interesting game!
Paradise Killer
Platforms: PC (Steam & Gog) and Nintendo Switch
Release date: 4th September 2020
Genres: Story-rich, adventure
The council has been murdered, and Paradise is dead. Paradise 25 that is. Paradise is an island that regenerates every few millennia in hopes of resurrecting the fallen deities, and they nearly did it this time too. With only one day to go, the council is murdered, and now Lady Love Dies has been released from exile to get to the bottom of it all.
This one is going to get strange!  With blood everywhere in the trailer, who knows where we get to start and how do we narrow down our suspects when everyone is a suspect? Let's hope we all choose wisely!
Spinch
Platforms: PC (Steam, Gog & Humble) and Nintendo Switch
Release date: 3rd September 2020
Genres: precision platformer, 2D platformer
It's about to get weird! Assume your true form as a Spinch and jump, dash and dodge your way through obstacles to save your babies, and then use them to blast the bosses to oblivion! Spinch is a precision platformer with a colour explosion! Colour is alive and everywhere and wants to devour our poor Spinch, so we need to platform our way to triumph.
While I love platformers, I don't typically play precision platformers, leaving them for the speedrunners among us, but Spinch is just so bright and weird that I think I might have to give it a try!
Welcome to Elk
Platforms: PC (Steam & Humble) & Xbox
Release date: 17th September 2020
Genres: Adventure, story-rich
Frigg has traded in life in the city for an apprenticeship in the small town of Elk. Will they all be weird? Will she be bored with small-town life? She quickly realises that yes, everyone is weird and it's definitely not going to be boring. Everyone has a story to tell, and all of them are based on true stories. Play mini-games with the people of Elk to learn more about who they are. There is quite a bit of language in Welcome to Elk, so if you don't like that, this might not be for you.
I'm intrigued by these stories based on true life and what adventures the storytellers got up to. I am also interested to see how Frigg can help them with the mini-games and what the outcome ends up being.
Tamarin
Platforms: PC (Steam) & PS4
Release date: 17th September 2020
Genres: Adventure, story-rich
Explore, leap and shoot to save your family from the insect invasion! Expansion and pollution from the insects is leading to the destruction of the habitat, so our little monkey friend is on a mission to save his family and home. Tamarin has an interesting mix of platforming, 3rd person shooter and exploration, which looks like it could just work.
I have to admit the visuals were the drawcard to Tamarin for me. Everything in this game just looks so adorable! Even when massive guns are involved. I'm just really hoping this little monkey wins in the end.
Summary
What a great selection of games, and all so different from each other. Something which is so great about the world of indie games, if you can think it someone is probably making it! Did I miss a September indie game release that you're looking forward to? Let me know in the comments, and I'll check it out!