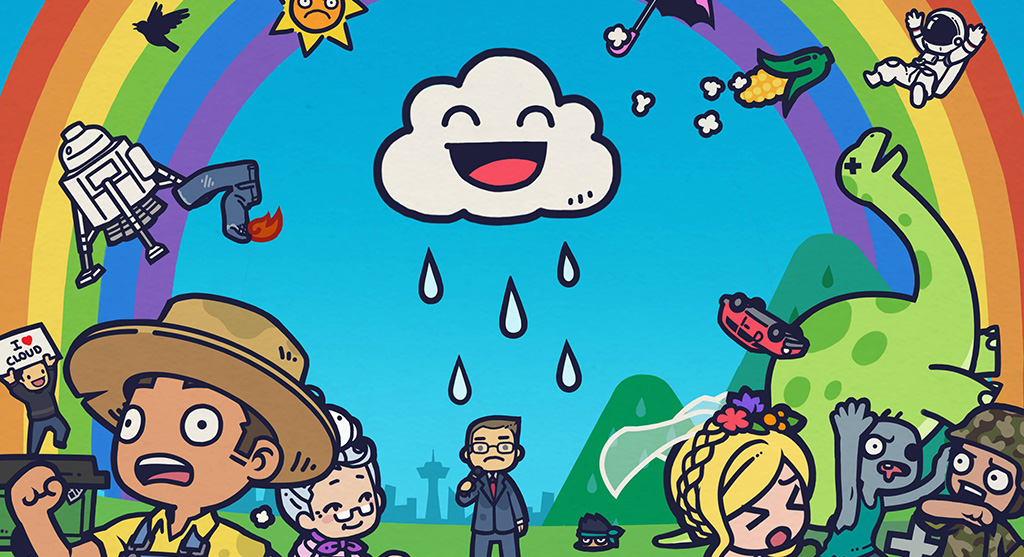 April 2021 indie game releases – part 1
I love the selection of April 2021 indie game releases! I decided to split the new releases post up into two because the months are just jam-packed with games! Recently, many games only announce their release dates a few weeks (or even days!) out from release, and they get missed on my monthly posts. So, I'm hoping to split the post into two will have more awesome games for you to check out.
Before Your Eyes
Genre: Adventure, Story-rich, first-person
Platforms: PC (Steam)
Release date: 8th April 2021
Blink, or you'll miss it, literally. Beginning after your death, Before Your Eyes tells the story of your life through memories. Using your webcam, Before Your Eyes uses blinks to control the flow of the story. Experience a journey of the good and the bad times from your life, reflecting on reflecting on the regrets and pressures we put on ourselves throughout our lives.
I am intrigued by the blinking mechanic in Before Your Eyes and am interested to see how it'll change the game. Will we be reluctant to blink? Perhaps we'll rapidly blink the bad memories away? What about a mis-blink? I can't wait to see how it all plays out.
Rain on Your Parade
Genre: Adventure, simulation, puzzle
Platforms: PC (Steam), Nintendo Switch, Xbox
Release date: 15th April 2021
Ever wanted just to roam the streets ruining everyone's day? Well, now you can, as a mischievous cloud wreaking havoc on unsuspecting victims with torrents of rain and massive storms; An excellent way to ruin a day at the beach. This extends to even being able to rain down meteors on dinosaurs! No one or thing is safe!
I'm not really in the habit of playing games where you're purposely a jerk (hello Untitled Goose Game), but there's something about Rain on Your Parade that makes me giggle with glee when someone is stalked and soaked by a rain cloud! If you want to ruin someone's day sooner, the demo is also available on the Steam page.
Cozy Grove
Genre: Simulation, relaxing, story-rich, collectathon
Platforms: PC (Steam & Epic), Nintendo Switch, Xbox, Playstation, Apple Arcade
Release date: 8th April 2021
Discover a new world on a deserted island, and bring back the inhabitants to make it boom! Sound familiar? Cozy Grove is inspired by Animal Crossing, except that the villagers aren't cute animals, they're cute ghosts, and you're a spirit guide. Farm, fish, and befriend the spirits to learn more about them and the island's history. Just what happened in Cozy Grove, anyway?
Cozy Grove looks a lot like Don't Starve, except without the terror of dying in the dark. There's nothing scary here, even if it is an island filled with ghosts. One interesting concept about Cozy Grove is that it encourages short gaming sessions. Complete a few quests and tasks per day, then log out for the day, and come back tomorrow. Cozy Grove is happy to take just a little bit of your time each day. This is common in mobile games, though not something I've seen in pc titles before. It will be interesting to see how well it is received.
Lost Words: Beyond the Page
Genre: 2D platformer, sidescroller, puzzle platformer
Platforms: PC (Steam), Nintendo Switch, Xbox, Playstation, Stadia
Release date: 6th April 2021
Told through the pages of a diary, Lost Words is the story of a girl and her adventures in a fantasy land where words hold immense power. After becoming the new firefly guardian, she will have a magic book filled with words to help on her adventure.
Lost Words has two modes; Words in the girl's diary, giving you options to swap around words to tell the story or use them to help you platform over sentences to make it to the next page. Also, playing out the adventure in the fantasy world where they'll help overcome challenges. The look and style of Lost Words is beautiful, and it looks like it'll be an exciting adventure.
In My Shadow
Genre: Puzzle, puzzle platformer
Platforms: PC (Steam)
Release date: 8th April 2021
Delve into the mind of Bella, a young woman struggling with her past and searching for answers. In My Shadow has four rooms to explore as we learn more about Bella and the changing relationships with her family. Using shadows of objects in the room, Bella will need to use the shadows of objects in each room to overcome the challenges and learn to deal with her past.
Using shadows to manipulate a game world is always fun and gives you a brand new perspective on things. I like how they're used in In My Shadow to help with platforming and set the mood. In My Shadow looks like it'll be a great story-rich game.
Forgotten Fields
Genre: Story-rich, adventure
Platforms: PC (Steam & Gog)
Release date: 14th April 2021
Struggling with writer's block, Sid is back in his childhood home one last time before it gets sold. His Mum is throwing a party so they can all say goodbye to the old place. Sid is reluctant to go but hoping that being back home will recapture his childhood memories and experiences and help with his writer's block. He has a grant to apply for, and the deadline is today!
Forgotten Fields is a lovely looking game about a topic I'm sure we're all familiar with in our lives. Whether you've struggled with creativity or getting stuck in other endeavours, you'll understand the frustration that comes with it. Forgotten Fields hopes to hit us with feelings of nostalgia, creativity and an appreciation of the present.
8Doors: Arum's Afterlife Adventure
Genre: 2D platformer, metroidvania, adventure
Platforms: PC (Steam)
Release date: 8th April 2021
People started dying in the Land of the Living, it seemed to happen randomly, and no one knew why. Everyone was terrified that they'd be next, and yet Arum and her father remained in the village. Unfortunately, her father was taken by this mysterious plague one day and left Arum with no one. She knew that she must go into Purgatory to find her father's soul and find answers to the mysteries of the dying village.
8Doors is an excellent 2D platformer and metroidvania, giving you not only the option to gain abilities but to swap characters as you play. Arum has a great sidekick in Ducroak the frog! With this comes an exciting story based on Korean afterlife folktale.
I love the look of all these games! They're all so beautiful in their own ways, and we're likely to have some interesting story-rich gameplay. What April 2021 indie game releases are you looking forward to? Comment and let me know!
Want more indie game releases for April? Check out part two!