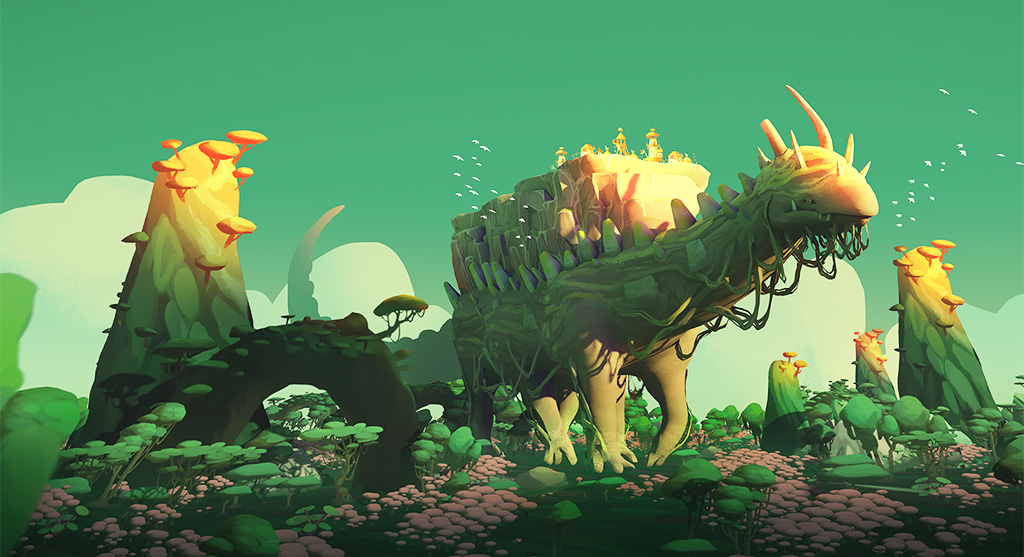 The Wandering Village – October Kickstarter spotlight
Build a village on a giant, wandering creatures back? I'm in! I first saw The Wandering Village as part of Indie Arena Booth, and instantly knew I wanted to play it! The Wandering Village is a city builder game set on the back of a colossal creature called Onbu. Toxic spores have covered the earth, and the Onbu are the only way for people to survive.
Farm and forage to keep the villagers alive and healthy while also keeping the creature happy and building a symbiotic relationship. Ultimately, the goal is to keep everyone healthy and happy until villagers and Onbu can find a safe place to settle and live in peace once more.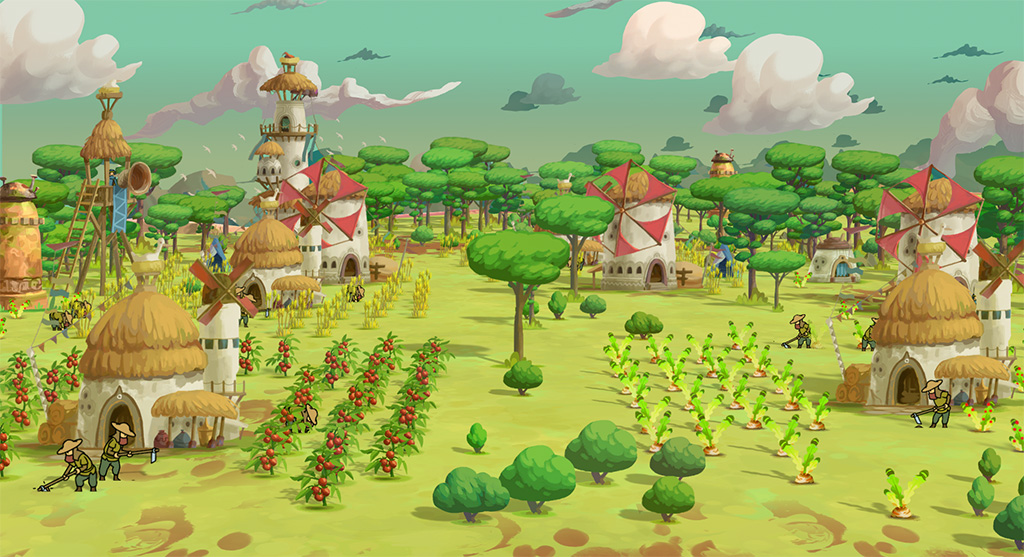 The idea sounds so cool! I love the idea of little civilisations living and thriving on a bigger organism, such as The Shrimpkins growing and worshipping Bender in Futurama. So I am pretty happy to see this happening in game form. I also love the idea that the environment change as the creature travels. I wonder if this will be the equivalent of seasons. There is some excellent lore on the Kickstarter page if you're interested in finding out more on how this world came to be.
Obviously, I'm excited for this game; I backed it on the day it came out! But so are many others. The Wandering Village hit their Kickstarter goal in less than 24 hours and have unlocked two of their stretch goals, so it's looking to be a wild success!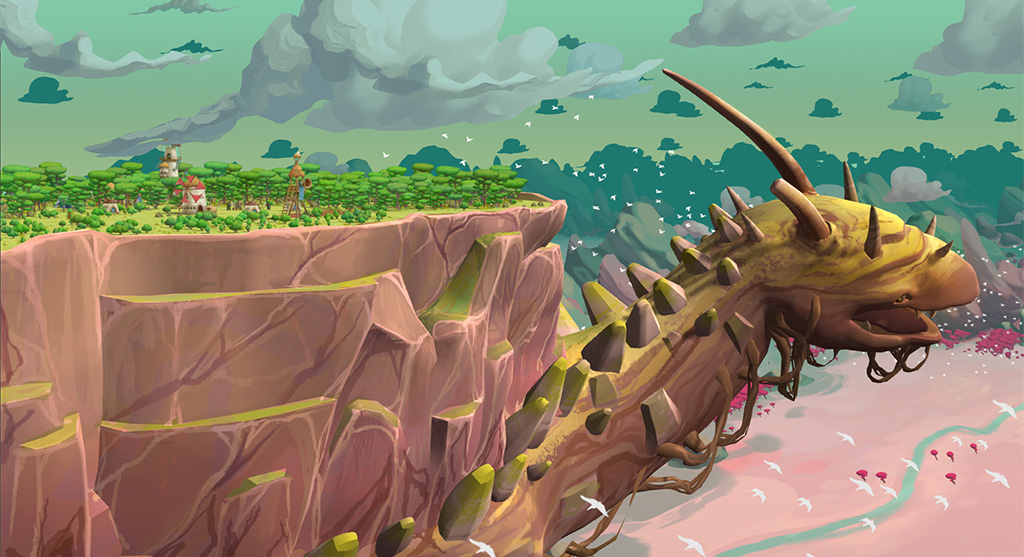 As you can see, I'm pretty excited about this game! Worldbuilders are one of my favourite types of games. So, to also have it set on a wandering creature is awesome! If you like world builders, resource management games or just cute ideas, I'd recommend checking out the Kickstart campaign before it ends!
Want to know more?
Kickstarter | Twitter | Wishlist
Kickstarter ends: 13 November 2020
Platforms: PC only at this stage
Release date: October 2022 with an early access release in 2021