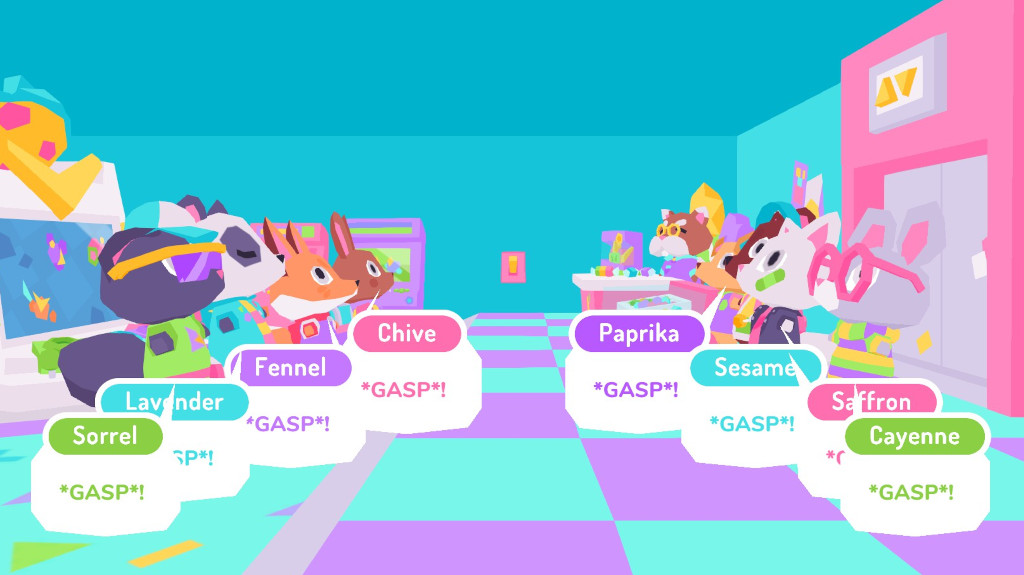 Button City is an explosion of colour, but the story isn't always quite so bright. Fennel and his Mum have recently moved to town. His Mum works a lot, and he hasn't made any friends. One day Fennel decides to venture past his bedroom door, and that's when he finds the arcade. The Button City arcade is what dreams are made of, and he meets some nice (and not so nice) kids to play Gobabots – only the best game of all time.
Unfortunately, moneybags businessman Pepperbottom is sniffing around the arcade and convinces Mr Button to sell. No, not the arcade! Fennel and friends won't let it happen! So, it is time to come up with a plan to save the arcade.
Gameplay
Play in a world of dioramas, teleporting between each to unravel the story. There are multiple ways to control Fennel, either using WASD or direction buttons or clicking the mouse to where you'd like him to go. I found playing with the controller particularly clunky and ended up switching to keyboard and mouse, so I could click on characters/items rather than trying to highlight what I wanted. It was still a little painful to navigate rooms, but much better than using a controller.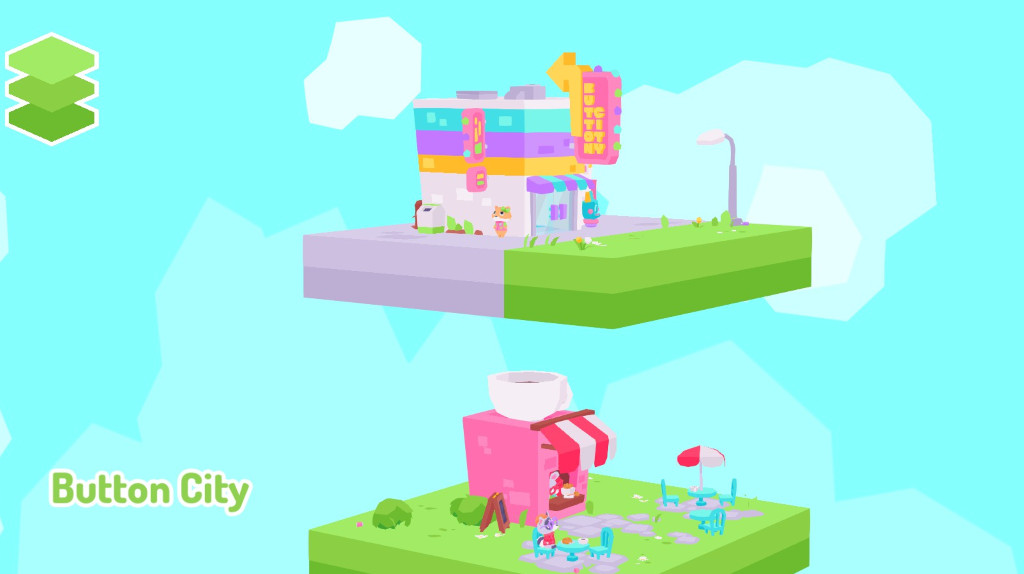 The arcade is very important in Button City, and along with it, arcade games. Especially Gobabots, the most popular game around! Nearly everyone in town will be up for a challenge of one of the many mini-games in Button City, but beating the Tuff Fluffs is the ultimate goal for Fennel and his friends to get the prized golden gobabot.
The main story is relatively short, but there are heaps of mini-games to play, side quests to complete and items to collect. I didn't complete many while playing the main story, but you do have the opportunity to complete them once finishing the game.
Art and sound design
Button City is a super cute (and bright) low poly style. Each section/diorama looks lovingly crafted with a story and brings the space together. The character design is excellent, and each character's personality shines through in their clothes and expressions.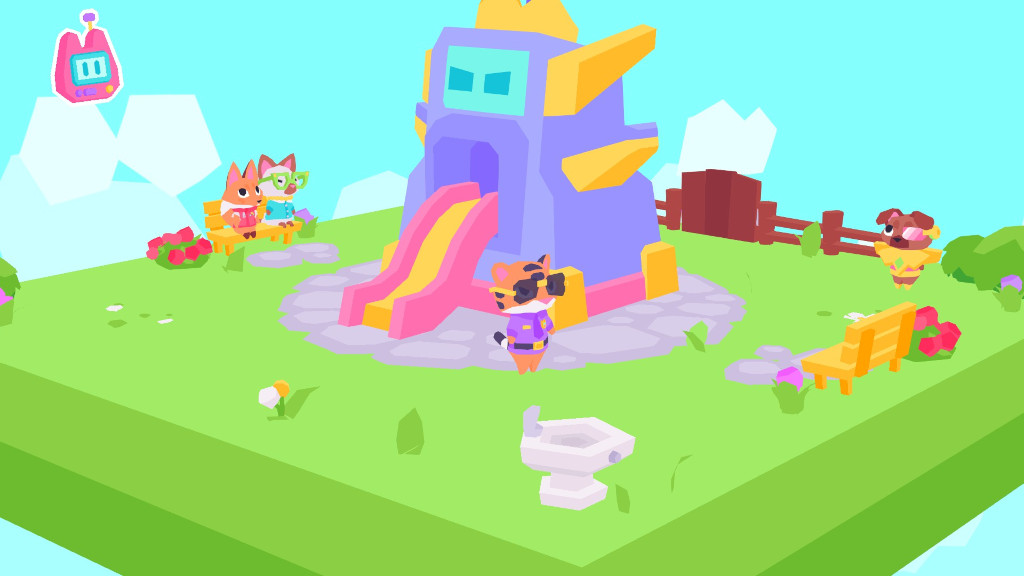 The Button City soundtrack is as upbeat as the art is bright! Even though there are sometimes difficult times in the game, the soundtrack can bring us back to a more positive mindset, so we keep going to save that arcade! There are also a bunch of songs in the Dance Dance Revolution-style game Prisma Beats. More are available to buy from the local music store.
Final thoughts
Button City is a fun, light-hearted adventure about friendship and the importance of community. I enjoyed playing the game, especially with some silly hijinks to get the arcade back, though it started very slowly. I played for nearly two hours before the arcade component of the main story came into play; this may also be attributed to the many side quests available, though.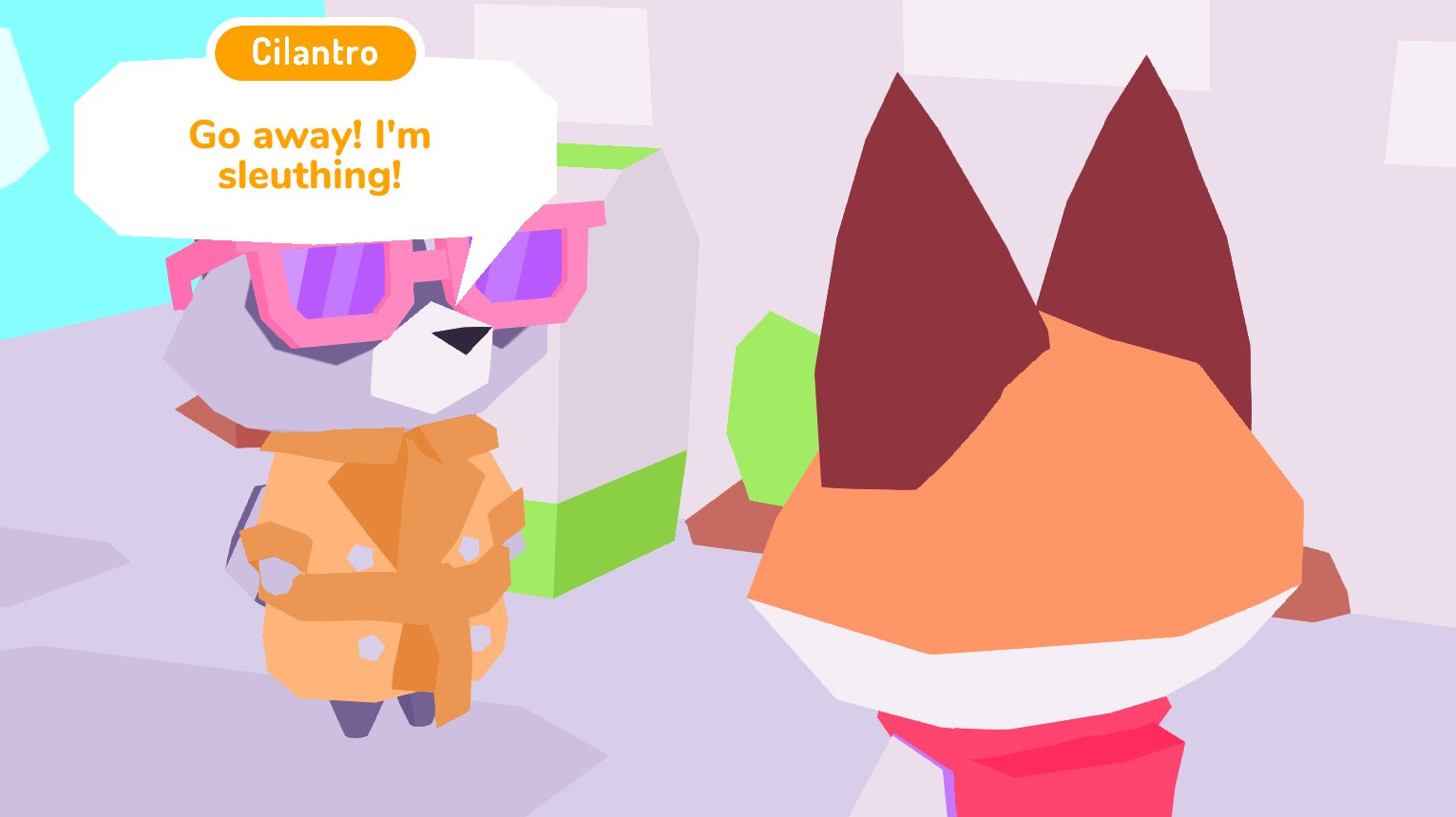 We got to find out about the personalities of Fennel's friends; Cilantro, the conspiracy theorist raccoon, is an absolute favourite of mine and her sidequest is definitely worth spending some time on. I do wish we got to find out more about Fennel himself, though. There are some tensions present with his Mum, but we never really find out the reason why.
Button City is a fantastic game to play in a single session but can also be played in bite-sized chunks, as the story is broken up into multiple quests. There is always the option of just competing in the mini-games, too. No matter how you play, if you're into bright and bold story games, Button City might be one for you.
Want to know more?
Platforms: PC (Steam), Nintendo Switch, PlayStation, Xbox
Genre: Adventure, arcade, story-rich
** Find The Strawberry received a free key for Button City from Stride PR. All opinions are my own **