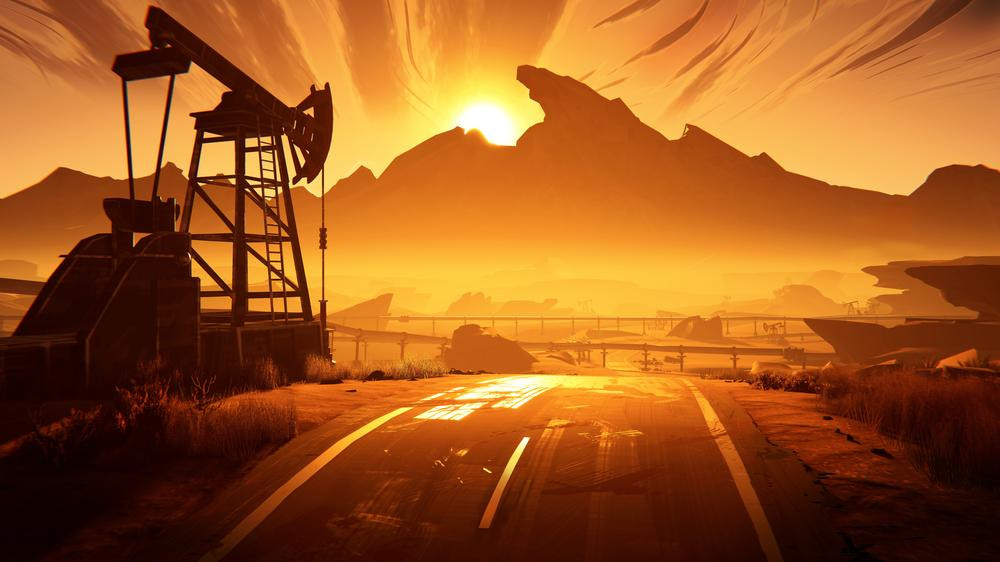 August 2021 indie game releases – part 2
As we head into the second half of August, we see some big and beautiful indie game releases to round out the month. From procedurally generated road trips to butt slamming co-op, it looks like we have a fun few weeks ahead!
KeyWe
Genre: Puzzle, co-op, casual
Platforms: PC (Steam), Nintendo Switch, PlayStation, Xbox
Release date: 31st August
Run, jump and butt-slam your way around in KeyWe to get the mail out to the people (or maybe other kiwis?). Not an easy task when you don't have arms. Help out Jeff and Debra as they jump, dash and peck their way through the post office transcribing telegrams, sending letters and parcels, and all sorts of other post officey things.
KeyWe is nearly here! I had a great time playing the demo last year and can't wait to play the whole game. Aside from the fun puzzles in KeyWe, Jeff and Debra have many cute outfits to wear as they go through their hectic days. Here's hoping I can keep the Cassowary couriers happy because, as any Australian knows, they're very scary!
Hoa
Genre: 2D platformer, action-adventure, atmospheric
Platforms: PC (Steam) & Nintendo Switch
Release date: 24th August
Jump into a beautifully hand-painted world with Hoa. Experience the magic of nature as your adventure takes you through beautiful environments with lovely creatures to meet. There is also a magnificently atmospheric soundtrack to accompany you on your journey.
Hoa is stunning! When it was sneakily announced at the end of Wholesome Direct 2020, many were instantly in love with the game because it is just so gorgeous. I was right there with everyone and am excited that the release is nearly here, though the information on the story is quite sparse, so hopefully, the narrative side lives up to the art and music.
Road 96
Genre: Adventure, narration, atmospheric, story-rich
Platforms: PC (Steam & Epic), Nintendo Switch
Release date: 16th August
It's time to hit the road! Adventure awaits on this procedurally generated road trip. Let's escape, flee Petria and the regime, and see where the road takes us. Every mile, every decision changes where you'll end up and the people you will meet. There are 1000s of roads across Petria; which one will you take?
Set in the summer of 1996, Road 96 looks like an epic adventure! I love the idea of seeing where the road leads and that my adventure will inevitably be different to someone else that plays. The game is beautiful, but the demo made me very motion sick. The devs ensure they've worked on this, so hopefully, it's a game we can all enjoy.
Twelve Minutes
Genre: Adventure, mystery, puzzle
Platforms: PC (Steam) and Xbox inc. GamePass
Release date: 19th August
Twelve Minutes is an interactive thriller that opens with a man having a romantic dinner with his wife and ends with his death. Or does it? It turns out he's stuck in a time loop and needs to learn from each iteration to try and get out alive. Twelve Minutes has an incredible voice acting cast that features James McAvoy, Daisy Ridley, and Willem Dafoe.
I first found out about Twelve Minutes at E3 2019. The demo was excellent, and I was keen to play it before discovering the voice actors. I am interested to see what happens in this time loop. Do we spend hours just in this one room, or does the mystery spread wider? And of course, why is someone coming into his home and killing him?
Such gorgeous titles for part two of our August indie game releases. As always, I'm looking forward to jumping into all of them, and with the variety in genre, there is a game no matter what you feel like playing. Did I miss a favourite you've been waiting for? Let me know in the comments, and I'll see you next month!