Hundred Days – Winemaking Simulator review
Ever dream of escaping life in a dead-end job and starting up your own winery? Hundred days allows us to travel to the gorgeous wine region of Alba, Italy, and get a crash course in winemaking. It turns out that winemaking is a cutthroat industry and our competitors aren't happy that we've been given this land. Fortunately, we have some excellent mentors helping us, so we can (hopefully) make an excellent drop of wine and shake up the industry.
Hundred Days is essentially the story of Yves Hohler, lead designer and co-founder of Broken Arms Games. As a child, his family moved to Italy to give winemaking a try. They knew nothing about winemaking but did everything they could to make it work, and eventually, it did. Winemaking made a huge impact on Hohler and, combined with his love of video games, we get a window into this world.
Gameplay
Listed as a farming sim, I was expecting gameplay like Stardew Valley but set in a winery. Instead, Hundred Days is more of a turn-based strategy card game. To begin you will have a board with 9 squares. Each card you receive has a Tetris-esque style shape that needs to be placed on the board. Initially, it seems quite easy with everything fitting easily on the board. However, as you play you'll unlock new items, machinery will break down, and you'll have multiple wine types to work with, and the placement becomes far more difficult.
While the gameplay wasn't what I was expecting, I still enjoyed the game and trying my best to juggle between tending to my vines, making the best quality wine I could and making a bunch of cash.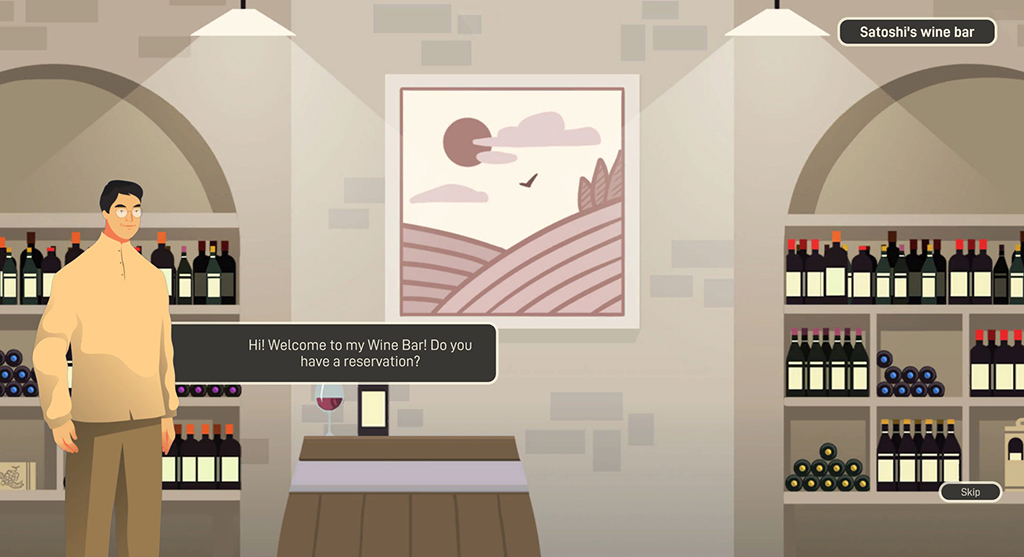 Aside from the management component of the game, there is also a visual novel style storyline happening on the sidelines. Through the story side of the game, we learn about all the different facets of wine as an industry. Some people just enjoy wine, some want to support you in your endeavour, and others want to bring you down at all costs. Do you have what it takes to survive, and thrive, in this cutthroat world of winemaking?
Art and sound design
Hundred Days is a gorgeous game. I especially like how the winery view looks with its rolling hills and changing seasons. It's lovely to watch how it changes throughout the year. The other locations are also great and do an excellent job of creating ambience and personality. My only disappointment was that we never see our character. Our character has a name, Emma, but we never find out what she looks like. I would have loved to see her pop up during the story portions of the game.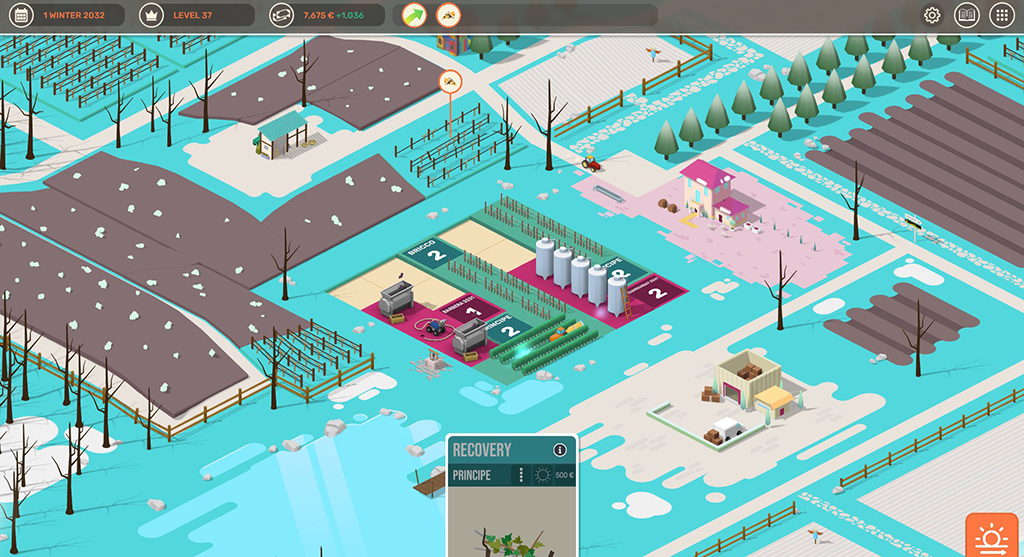 The soundtrack for Hundred Days is excellent. It flows beautifully and creates a fantastic atmosphere. In moments it reminded me of the Florence soundtrack, which is really quite lovely. Hundred Days is also filled with ambient sounds. Trucks driving around, crickets and birds chirping, and wind blowing through the mountains on snowy days.
Final thoughts
While the gameplay was unexpected for me, I have really enjoyed playing through Hundred Days, though I wish there had been a bit more story to play through, and perhaps getting some (even superficial) choices in the dialogue. At first glance, Hundred Days appears quite simple, maybe even boring, but as you start to make progress and learn how to improve your wines you'll want to keep coming back to try and make the perfect drop.
I knew very little about wine before starting Hundred Days and now, in just a few hours, I know so much more! And, more importantly, I care about my vines and my grapes and my ratings. The team at Broken Arm games have really succeeded in making winemaking something interesting and enticing that you'll want to know more about.
Want to know more?
Platforms: PC (Steam, Epic and Gog), Nintendo Switch, iOS, Android, Google Stadia
Genre: Adventure, story-rich, first-person
Release date: 13th May 2021
** Find The Strawberry received a free key for Hundred Days – Winemaking Simulation from Broken Arm Games. All opinions are my own **