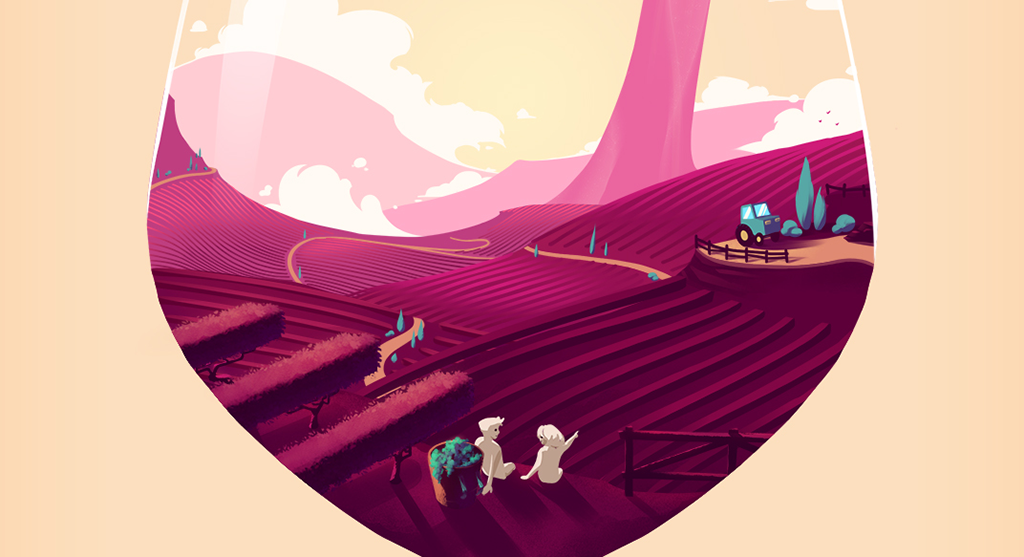 May 2021 indie game releases – part 1
May is an excellent month for indie game releases. That means we're splitting the releases into two again because that went pretty well in April. This month there is a nice spread of awesome games all through the month. Here are my picks to try for the first half of May:
Hundred Days – Winemaking Simulator
Genre: Farming sim, simulation, management sim
Platforms: PC (Steam)
Release date: 13th May
One hundred days. That's the amount of time it takes for a vine leaf to complete its life cycle. Nurture it through the seasons, looking after your soil and prune to get the best drop of wine you can. Every choice you make will determine the outcome of your winery.
Hundred Days is a gorgeous management sim that will give you an eye-opening looking into the world of making wine. The lead designer and co-founder of Broken Arms Games was brought up in the winemaking business and continues to work in the family business to this day. So, we know there is some level of accuracy in Hundred Days. I look forward to seeing if I can hack it in the industry.
Before We Leave
Genre: Simulation, worldbuilder, strategy
Platforms: PC (Steam and Epic)
Release date: 13th May (already available on Epic)
It's another building sim! Though, this one is on a bit of a larger scale than One Hundred Days. After spending decades underground, our people have come to the surface to try for a new life. Unfortunately, they don't know anything about farming, so it's time to start learning! Building a thriving civilisation in these hexagonal lands and expand as far as the mind can imagine. Just watch out for those space whales.
I know I don't mention world builders much on the site, but let's make this clear, I love them! I love discovering the world, building up my land and watching my people thrive; However, I don't particularly appreciate when an enemy civilisation comes and ruins all that. Fortunately, Before We Leave is a non-violent (except the mysterious sky whales) world builder set on a world of hexagonal tiles. Sounds like just my kind of game. If it also sounds like your type of game, it is already available on Epic if you can't wait until the 13th to play.
Sacrificial Lighthouse
Genre: Adventure, mystery
Platforms: PC (Steam)
Release date: 13th May
Maya wakes up, and she's stranded on an island during a storm. She doesn't know where she is or why she is there. How did she end up there, and what does she do now? Explore the island and its lighthouse to try and patch together what happened to Maya.
Sacrificial Lighthouse is a beautiful game with a sad story. I love the character design, and sad Maya really makes me want to help her. Here's hoping we're able to help her remember and get away from the island.
Papetura
Genre: Point & Click, puzzle, Atmospheric
Platforms: PC (Steam)
Release date: 7th May
Paper creature Pape is locked away from the world in a flowery prison until one day he decides to escape! On the way, he finds a magical being called Tura. Together, they will face darkness, fire, and monsters that will try to burn down their beloved paper world.
Papetura is gorgeous! Made entirely out of paper due to its ability to be manipulated, cut torn, and loves the light! The trailer suggests all of this is true. I'm not very good at point and click games, but something like Papetura is too beautiful to miss out on.
Forgotten Spirits
Genre: Adventure, 2D platformer, co-op
Platforms: PC (Steam)
Release date: 10th May
Forgotten Spirits follows two companions, solving puzzles and mysteries in an abandoned world. They will traverse this deserted world, using unique abilities to find answers and free spirits that have been left behind. Play solo or with a friend to solve the puzzles. Forgotten Spirits allows you to switch between characters, but also between the foreground and background.
Created by a student team from Norway, Forgotten Spirits looks like a lovely story of companionship in unlikely environments.
Woebegone Woods
Genre: Visual novel
Platforms: PC (Steam & Itch)
Release date: 7th May
Woebegone Woods is a small, warm village in the middle of a cold and remote forest. Each year the villagers plan a winter festival to ward off the mythical Woebegone and welcome in the spring. Join newcomer Bean and friends to make the event as welcoming and cosy as possible.
Woebegone Woods looks like a lovely, relaxing game about building friendships and community. Assign tasks to villagers, either alone or in pairs, to make the winter festival a success. Set over three years, learn the stories of existing villagers and welcome newcomers to town. This sounds very wholesome and wonderful!
What a lovely assortment of games for the first half of the month! I think they're all combat-free too, which is a pleasant surprise! I always enjoy seeing how games tell a story without it, and now we have 6 to try in 2 weeks! Let me know if I missed any you're looking forward to or how you liked them in the comments below.