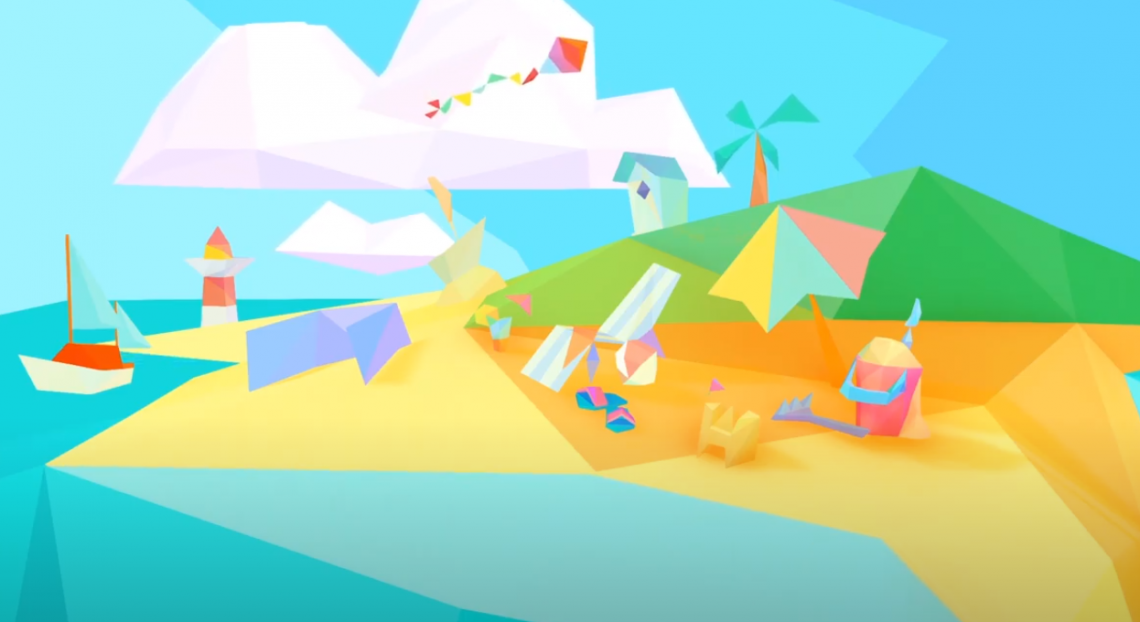 August 2020 indie game releases
August 2020 is shaping up to be an excellent month for indie game releases. There's so much variety too, so you're sure to find something you enjoy.
Each month I feature new release indie games that I'm looking forward to playing. Here are my picks for August 2020:
Windbound
Platforms: PC (Steam & Epic), Xbox, PS4 and Switch
Release date: 28th August 2020
Genres: Adventure, survival, RPG
Caught at sea during a fierce storm, Kara is shipwrecked on a deserted island. With no food, tools or way home, she must forage what she needs from the island to survive.
Survival games aren't usually my thing, but when they look this good, I get interested. I also like that there is a story, and mystery, to uncover as you play the game. As you craft more items, more of the world becomes available. Will you be able to find the secrets of the Forbidden Islands?
Fall Guys: Ultimate Knockout
Platforms: PC (Steam) & PS4
Release date: 4th August 2020
Genres: Multiplayer, battle royale
Fall Guys caught my eye back at E3 2019 with its bright colours and ridiculous antics. It's awesome to see a battle royale that isn't a shooter and a bunch of fun. I jumped into the playtest weekend to give it a try, which was chaotic but enjoyable.
The games in Fall Guys remind me of the mini-games in Maple Story 2, but a whole lot more hectic. In Fall Guys you'll compete in rounds, waddling your way to the finish line and hoping to qualify for the next game of silliness. It'll be free to download on PS+ for August, so if you have a Playstation, that's a good opportunity to try it out.
One Line Coloring
Platforms: PC (Steam), Nintendo Switch, iOS and Android
Release date: 21st August 2020
Genres: Puzzle
Join the dots to reveal the hidden object. One Line Coloring is a modern, digital version of the old dot-to-dot puzzles you probably tried in colouring books as a kid. The beauty of One Line Coloring is that, once all the dots are connected, the objects come to life and form part of a beautiful diorama.
I love the origami look of the completed objects in One Line Coloring and think it'd be a great game to play to wind down after work or a busy day.
Skully
Platforms: PC (Steam), Xbox, PS4 and Nintendo Switch
Release date: 4th August 2020
Genres: Adventure, puzzle, platformer
Hop, skip and roll your way around to save the island. Washed ashore, Skully has been given new life by a deity, so that he may intervene in a war between the deity's three siblings. Fortunately, Skully isn't limited to rolling around but can adapt to his environment and change forms to solve puzzles.
Skully is set in a lovely environment, and rolling around it looks like a lot of fun! I love that you can transform with aspects of the environment and am intrigued to see how he will save the island. I just wonder if you could bring back anything to save your home, why would you choose a skull?
Best Friend Forever
Platforms: PC (Steam), Nintendo Switch
Release date: 27th August 2020
Genres: Simulation, dating sim
Best Friend Forever caused quite a stir when it was first announced. People were going crazy for the game and, after a few delays, the time is finally here for us to meet our furever friends.
Start a new life in Rainbow Bay by adopting a dog, setting yourself up on Woofr and finding love at the dog park – with the humans, no interspecies love here. Could Best Friend Forever be the Dream Daddy of 2020? Find out soon!
August looks to be an exciting month for indie games, no matter what genre you like! I'm looking forward to trying them. What is your favourite game for August? Is there something I missed?