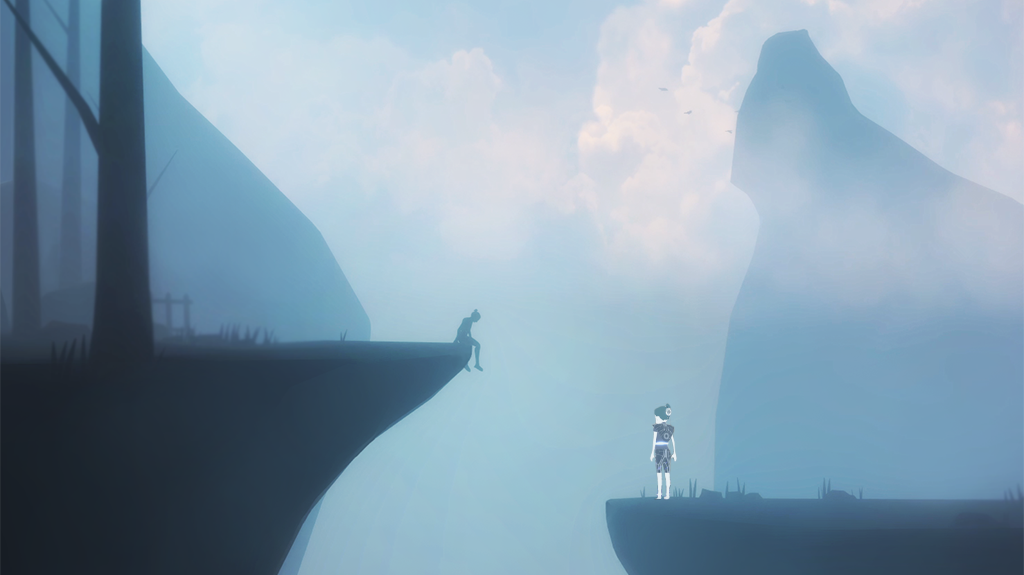 July 2021 Kickstarter spotlight – A month of two Junes
Every month I pick a fantastic game with an active Kickstarter campaign to spotlight. This month I decided to spotlight two, mostly because I liked the coincidence of two games named June being active at the same time. So, this is a month of two Junes.
Blue June
Kickstarter | Twitter | Website | Wishlist | demo
Kickstarter ends: 26th July 2021
Platforms: PC
Genres: 2.5D, puzzle, story-rich
Expected release date: June 2022
June is a student at the prestigious Rose Hill Academy, which seems like a dream, but she becomes withdrawn after a terrible accident occurs, and she starts to have frequent nightmares. Over time her dreams begin to consume her and leak out into the real world.
Blue June is played between the awake and sleeping worlds. Explore both her nightmares and the school as you try to solve the mysteries of Rose Hill Academy.
Set in a gloomy town with just the right amount of creepiness levels, Blue June makes it challenging to identify when you're awake and when you're not. I think these real-life settings and experiences will make Blue June feel more true to life, and we will see situations we've been in ourselves.
Blue June is a passion project by dev Bibi who has been developing the game around work and university. She is super keen to release her first game and seems like a great dev to have behind a Kickstarter campaign. Blue June is definitely a game to check out if you like eerie vibes and an interesting story.
June: Tales from Cyberspace
Kickstarter | Twitter | Website | Wishlist | demo
Kickstarter ends: 24th August 2021
Platforms: PC
Genres: 3D platformer, adventure, mystery, puzzle
Expected release date: Q3 2022
June is the first child of cyberspace, an entity born in the nebulas of the metaverse. Follow June as she embarks on a journey to discover cyberspace, finding many micro-civilisations along the way. Some will be friendly and help her learn more about the world; others will chase her out. Help her persevere so she can find her place amongst the stars.
June: Tales from Cyberspace is a 3D puzzle platformer that combines gaming and fine art, including real-world artworks from contemporary artists. A demo is currently available, showing some of the platforming components, though it is quite an early release and may not represent the final release.
I am interested to see how the story of June progresses, as currently, the demo and trailer show gameplay mechanics rather than June on her quest. With many biomes and characters to meet and the focus on art and an immersive experience, I think June could be an intriguing title in the future.
So there is our spotlight on two Junes! I think these are both great games, with passionate devs and a lot of potential, but they just need a bit of help getting over the line with their campaigns. So, if you're looking for a story-rich game (or two) to back, be sure to check them both out.