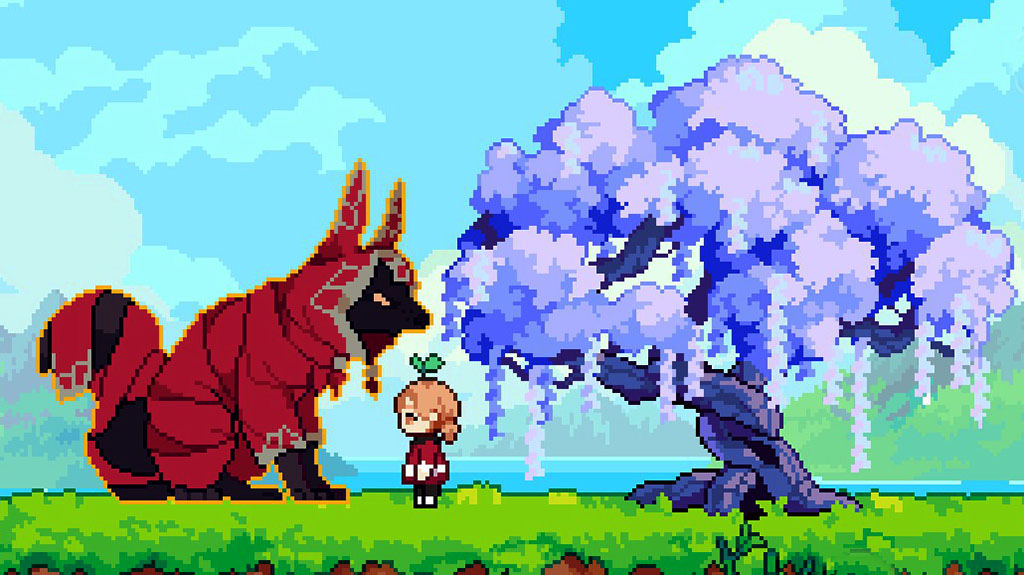 Luna's Fishing Garden review
Cassie is happily fishing when a storm approaches. The next thing she knows, she's on an island being criticised by a spirit fox named Luna. Luna isn't sure how a human ended up on her island, but she enlists Cassie to help repair and rejuvenate the islands to their former glory. Pick up bits of scrap from the storm and trade them in for some cash. Then, it's time to build your perfect garden while meeting some lovely spirits along the way.
Gameplay
The gameplay in Luna's Fishing Garden is relatively simple, and there are some good accessibility options built-in too. Row your boat up and down the islands completing quests and building your garden. There is a range of plants you can grow, and each one is worth a little bit of cash. In mobile game style, they are ready to pick after a certain amount of time to be handed into Luna for money. Eventually, you might have enough cash to get some animal friends helping out with the picking tasks, so you can complete quests and go fishing instead.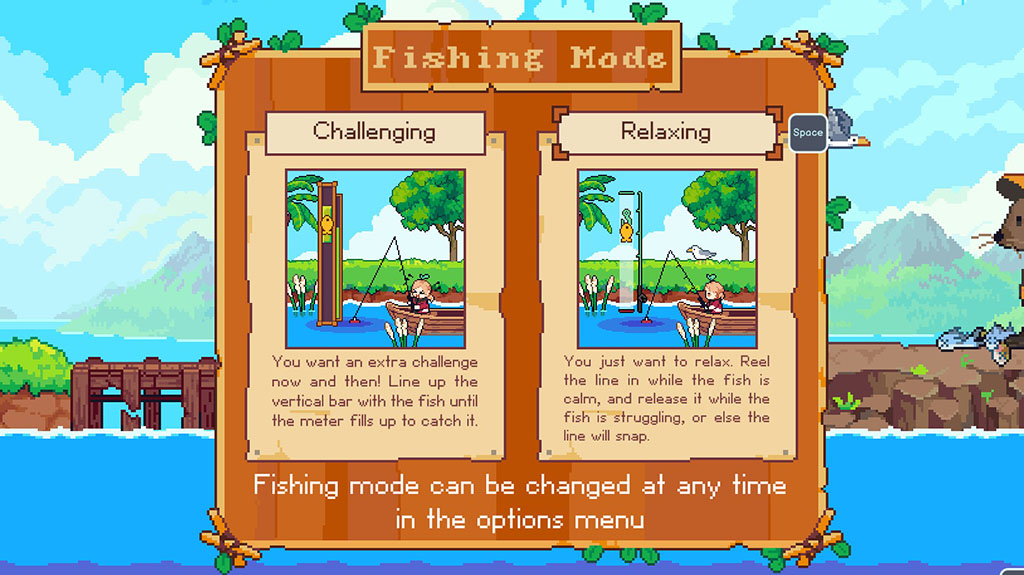 Luna's Fishing Garden provides two styles of fishing; A Stardew Valley "challenging" style, and a Spiritfarer-esque "Simple" style. I quite enjoy fishing in Stardew Valley, so I initially chose the challenging option. Unfortunately, fishing in Luna's Fishing Garden isn't as Stardew Valley, and I quickly became frustrated with all the fish I was missing, even after applying upgrades. So, I decided to change to the simple mode instead. This made Luna's Fishing Garden a far more enjoyable game.
Once you work out plants and fishing, it's time to expand the islands and complete some quests. These range from small fishing quests to the main game quest of restoring the islands to their former beauty. None of the quests are overly challenging. Luna's Fishing Garden is more focused on having a nice time and playing at your own pace.
The only time I had any issues was with the balloons! These are an upgrade you receive, but I couldn't work out how to use them. If you're stuck like I was, you simply need to a leap of faith off the end of an island.
Art style and sound design
With bright colours, and a cute pixel style, Luna's Fishing Island is quite adorable. The bright colours first grabbed my attention for the game, and then it was the capybara. Yes, there are capybara pals in the game! The character designs of the spirits are beautiful, and for those of you that have played Coldwild's previous game Merchant of the Skies, you might recognise a familiar fishy face.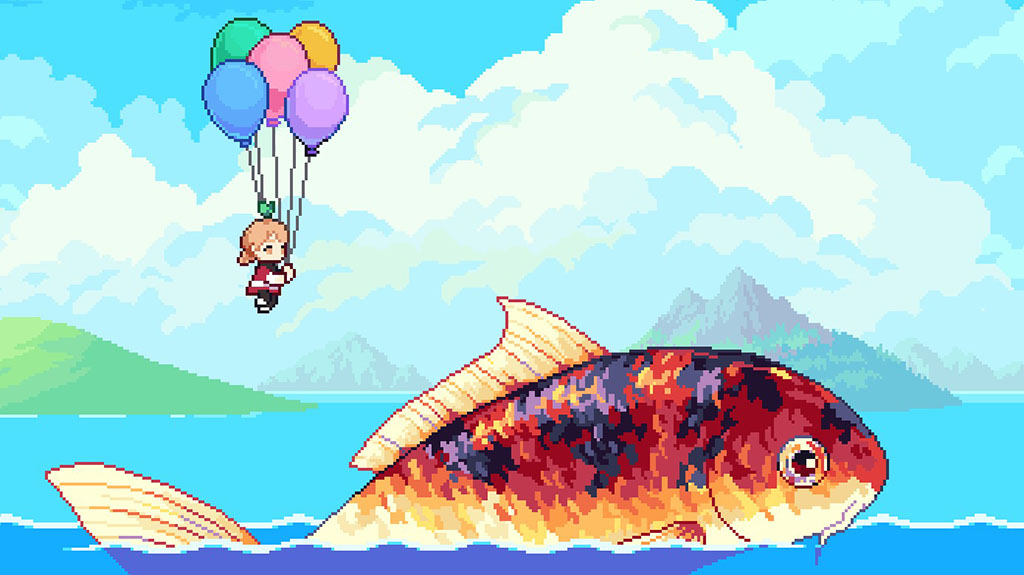 Luna's Fishing Garden has a cute, upbeat soundtrack that will have you bopping your head along as you glide through the water or catch up a fish, though it can become a bit repetitive. There is also an option, "Voice sounds", which makes sounds when the characters talk. I turned this off almost instantly, as it didn't bring anything to the game and was actually quite annoying.
Final thoughts
Luna's Fishing Garden is a fun, relaxing game that can be played whenever you have a few spare minutes. The gameplay and story don't require a huge amount of attention, so you can just play in between other tasks for the day. Though it is only released on PC, it feels more like a mobile game where you have to wait a certain period before all your plants and trees are ready. I enjoyed my time with the game and getting to help the spirits restore their home, and I would recommend it to anyone looking for a fun, easy game to play.
Want to know more?
Platforms: PC (Steam & Epic)
Genre: Simulation, relaxing, collectathon
** Find The Strawberry received a free key for Luna's Fishing Garden from the Indie Game Collective. All opinions are my own **