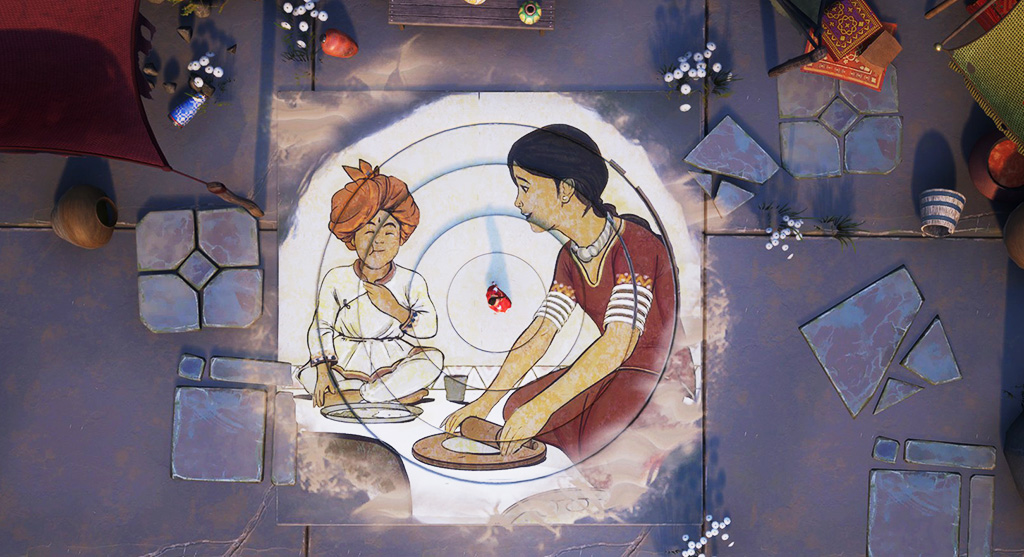 October 2020 indie game releases – Part two!
October was so chockablock with new releases that I decided to split my recommendations into two. Didn't see the releases for the beginning of the month? Go check out part one. Part one was full of some awesome October game releases, and part two is no different! I was lucky enough to get to play the Carto demo in the recent Steam Game Festival, and now I'm even more excited to play it! Only two more weeks to go.
Now you know Carto is on the list, but here are the rest:
Carto
Platforms: PC (Humble and Steam), Nintendo Switch, Xbox and PS4
Release date: 27th October 2020
Genre: Adventure, puzzle
Map the world in Carto, and then rotate it all around to tell the story. Carto is a neat puzzle game where you can, literally, change the world to solve the puzzles. As you wander around islands you'll find map pieces that expand and re-shape the world around you. There is no one right spot to place a map piece, and you will end up picking up, moving and rotating pieces as you progress. One such instance in the demo was where you needed to find the 'big forest', but at that point, you only had a small forest. After finding a few map pieces with trees, you could combine them all to increase the size of the forest.
It's a neat concept that I really enjoyed in the demo, and I can't wait for the full release. I've followed Carto for some months now and was immediately taken by the cute art and interesting idea. I'm so glad we finally get to take this big mapping adventure!
Lucifer Within Us
Platforms: PC (Steam)
Release date: 15th October 2020
Genre: Simulation
Lucifer Within Us is a murder mystery with a twist. You're a digital exorcist and can enter people's minds to find the truth. Working for the Church of Ain Soph's Inquisition, it is your duty to find sinners and ensure continued harmony, as daemon's corrupt the network and cause human hosts to act on their desires – apparently, that is a bad thing. Lucifer Within Us looks like an excellent game for fans of murder mysteries, where you're encouraged not to act like a detective, but be a detective!
Reviews are mixed on Lucifer Within Us, but don't let that put you off. Nearly all the negative reviews I read weren't about the gameplay but the game length. There are three missions to solve in Lucifer Within Us, and it takes about two to three hours to complete. Games take time, money and passion to make, so we need to stop expecting them to be cheap or free. People will happily go to the cinema for the cost of Lucifer Within Us, but complain because it isn't good value for money when it's a game. Stop the cycle and give the game a try!
The reviews all say how great the actual gameplay and story is, so if you want to get your digital detective on, I'd recommend taking a look at Lucifer Within Us.
The Guise
Platforms: PC (Steam)
Release date: 20th October 2020
Genre: metroidvania, 2D platformer, sidescroller
It's said that if you whisper "metroidvania", I will hear it, no matter where I am. So, you know I'm always keen to find out about a new one. The Guise is a 2D platformer (my favourite type of Metroidvania!) that follows Ogden, an orphan who broke into a forbidden room and tried on a cursed mask. Now he's turning into a monster and needs to try and retain his last shreds of humanity.
The Guise looks like a fun, creepy and dark game. I look forward to being a monster who gains monster skills from boss fights and buys items from the creepily named merchant, Eye Collector.
Raji: An Ancient Epic
Platforms: PC (Steam and Epic), Nintendo Switch, Xbox and PS4
Release date: 15th October 2020
Genre: Action, adventure
Raji is about, well, Raji. An army of demons have attacked during the siege of Jaidhar, and Raji's brother Golu was taken. As if that wasn't enough, the gods have chosen her to protect the humans from Lord Mahabalasura and bring peace back to the world. To do this, they have granted her with some awesome powers, but does she have the strength to use them and survive?
I had a chance to play the demo for Raji during PAX Online and loved it. It was a very well-made demo, and I'm hoping the full game is the same. The game is beautiful, with lovely graphics and sound design as well as nice, fluid controls.
Re:Turn – One Way Trip
Platforms: PC (Steam and Green Man Gaming) and Xbox – Switch and PS4 release dates TBD
Release date: 14th October 2020
Genre: Sidescroller, adventure, horror
Five friends decide to go on a post-graduation trip which might be the last time they are all together. Saki wakes up in the middle of the night to see that all her friends have disappeared from their campsite. She tries to find them and is drawn to an abandoned train car. As she explores the train, looking for her friends, the barriers between past and present begin to fall, and she begins to learn the secrets of the train. Can she find her friends and escape before it's too late?
Re:Turn has been released at the perfect time, because it looks scary! It seems like it'll be an excellent October game. This is the first time I've ever featured a horror game on Find the Strawberry, but the story intrigues me, and I'm definitely going to give it a try. Keep an eye out for the full review.
October has been an excellent month for indie game releases, and as always it's amazing to see the variety in styles. There were, of course, games I missed or didn't have room to add; Did I miss one of your favourites for the month? Let me know in the comments.