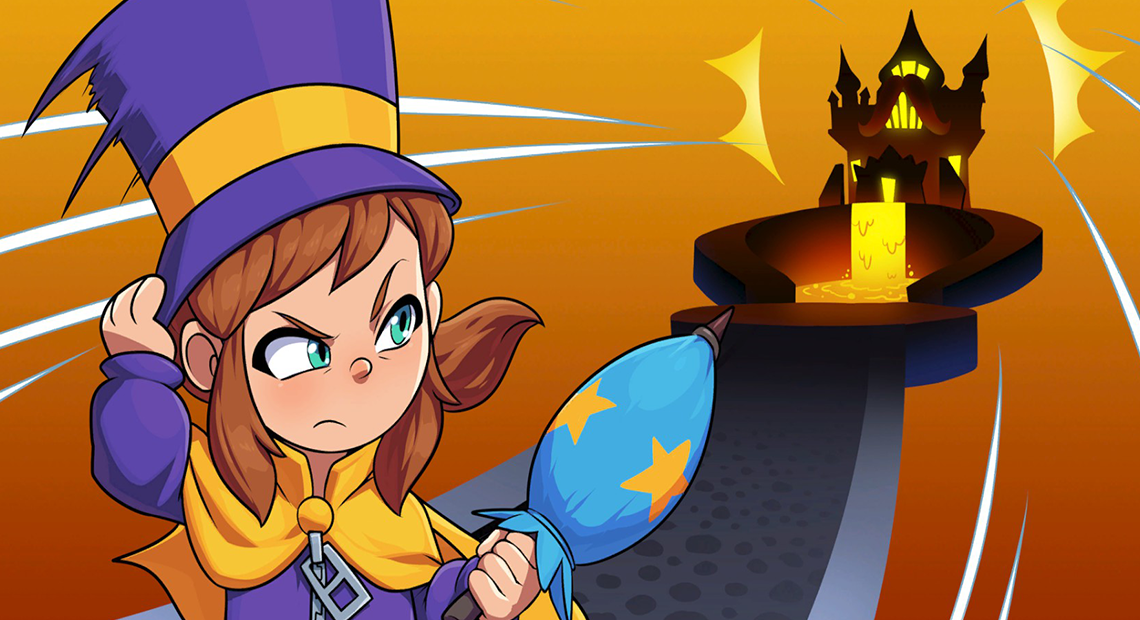 5 Awesome, Successful Kickstarter Games
Last year I went to PAX AUS and at one of the presentations a panelist made a comment about how good games don't come from kickstarters. I was a little taken aback by this because I knew of several great games that have started with a Kickstarter. So today I thought I'd make a post about five great games that were successful Kickstarter campaigns. I hope you find an awesome new game to play and might be enticed to check out some live Kickstarter projects.
Hollow Knight
Buy on PC | Twitter | Website
Platforms: PC, Xbox, PS4 & Switch

Hollow Knight is an incredible game! I wish that I had known about it at the time of its Kickstarter campaign so I could have backed the hell out of it. Instead, I found it the day before the release date and played the hell out of it.
Hollow Knight is a 2D platformer metroidvania where you are thrown into the cavernous world of Hallownest with nothing more than a nail to protect you. You come across friend and foe as you adventure into each distinctively different area of the world and find out more about your history along the way. Hollow Knight has been made with so much love and care which shines through with the beautiful graphics and amazing soundtrack.
There has been multiple free DLC updates added for the game and a highly anticipated sequel, Silksong, is on the way! So now is the perfect time to give Hollow Knight a try!
A Hat in Time
Buy on PC | Twitter | Website
Platforms: PC, Xbox & PS4

Hat Kid just wants to go home and it's only 5 light years until she gets there! Until the pesky mafia had to come knocking that is. The mafia smash a hole in Hat Kid's spaceship (because all boats need to pay a toll in Mafia Town, even flying ones) and let out all her time pieces, which happen to fuel the ship, and scatters them all over the universe.
A Hat in Time is a super cute 3D platformer that is bright, fun and has lots of silly dialogue. The aim of the game is to get back all the time pieces so you can go home. The story is told over 5 different worlds with each having their own set of goals to achieve and characters to meet. Once you've completed the story components you are still able to go back and collect all the hidden items, some of which give you more story content.
Content is still being made for A Hat in Time with a new DLC, Nyakuza Metro, recently being released which adds a new chapter as well as an online mode called Online Party.
There's heaps of content in Hat in Time and, if you love 3D platformers, it's well worth checking out.
Darkest Dungeon
Buy on PC | Twitter | Website
Platforms: PC, Xbox, PS4 & Switch

Darkest Dungeon has a huge following and many avid fans who have put 100's of hours into the game. Darkest Dungeon is a highly challenging (some may say too challenging) roguelike turn-based RPG dungeon crawler (so, basically a lot of everything).
In the game you'll manage a roster of heroes who you bring to the dungeon under the mansion you've just inherited. The tolls of adventuring into the unknown will come at a price with one of the key features of the game being a stress level that can change their performance, for good or bad.
The game was initially released in 2016 under Early Access but has grown since then with 5 DLC to keep everyone interested in the mysteries of the dungeons.
My Time At Portia
Buy on PC | Twitter | Website
Platforms: PC, Xbox, PS4 & Switch

My Time at Portia exploded on release earlier this year and the interest is still high. The game was inspired by Animal Crossing, Stardew Valley, Harvest Moon and the art style of Miyazaki so it's no surprise that it's a cute and beautiful RPG sim with farming elements.
We find ourselves in Portia because our estranged father has left us his property and we are starting a new life of dungeoneering and crafting items in our workshop. My Time at Portia is set in a post-apocalyptic world where there are relics of the past waiting to be discovered down in the dungeons. We can use these items for our house, for research, to give to the church or to build items.
The main goal in My Time at Portia is to build a thriving workshop but there is many other things to do such as farming, fishing, mining, cooking and relationship building, to name a few. One element of My Time at Portia I found unusual is the sparring mechanic where you improve your friendship and earn cash by sparring with the other characters. It's not really explained why this occurs in the beginning but nearly everyone seems to enjoy it.
There is a lot of content in My Time at Portia and it's one of those games where you think you'll do just one more quest and then you've spent another 3 hours playing. If you like other farming sims, this might be for you.
The Adventure Pals
Buy on PC | Twitter | Website
Platforms: PC, Xbox, PS4 & Switch

What is there to say about The Adventure Pals? It is a quirky, silly and fun level based 2D platformer about friendship, family and hotdogs for… reasons. The Adventure Pals is lots of fun and great if you want something silly to play that isn't too difficult.
The Adventure Pals starts with celebrating our characters birthday when his papa is abducted! So, it's up to us, with the help of our friends, to go rescue him while meeting odd characters and helping locals along the way… plus there's a cat who really likes the cupcakes you collect in each level. What's not to like?
I was surprised to find out that The Adventure Pals only just hit their Kickstarter goal but I'm glad they did. It fast became one of my favourite games and I wish I had the opportunity to play it again for the first time.
Indie game devs have really jumped on the Kickstarter bandwagon which has allowed us to experience so many more games than if it didn't exist. Here's hoping for many more awesome games to support and experience in the future.
*** There are Humble Partner affiliate links in this post and FindTheStrawberry receives a share of the revenue for sales using these links ***