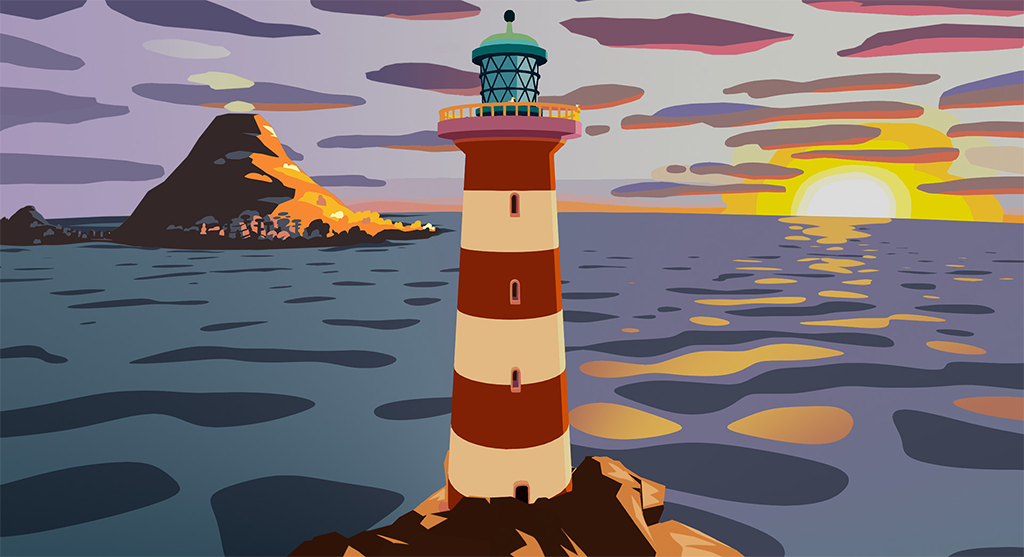 October 2020 indie game releases
September flew by with a plethora of awesome games, and October looks to be the same. The October indie game releases are plentiful, varied and interesting and, as always, I'm looking forward to many of them! Because there are just so many great October releases, I'm going to be separating them into two posts! This one features new releases from the first half of the month and the other will be releases from the second half of the month. This will also allow for any sneaky mid-October release date announcements!
I Am Dead
Platforms: PC and Nintendo Switch
Release date: 8th October 2020
Genre: Adventure, puzzle
Meet Morris Lupton, the charming museum curator from Shelmerston, oh and by the way, he's dead. Morris has a new ghostly trick that allows him to enter items and see the memories of their owners. Together with his ghost dog Sparky, they must find use his ghostly power to find missing ghosts. The future of Shemerston is at stake! If he can't find the ghosts, a volcano may destroy the island.
I Am Dead looks like such a quirky and charming game, and Morris seems so lovely, though Sparky's voice acting feels a bit like a children's tv show presenter. Hopefully, it's just for the tutorial portions of the game. I'm interested in finding out the history of Shelmerston and its prior residents through Morris' power, as well as finding out why (and how) they're going to stop a volcano erupting.
Overcrowd: A Commute 'Em Up
Platforms: PC
Release date: 6th October 2020 (out of early access)
Genre: Management Sim, simulation, city builder
Every day commuters of Lubdon Town take the metro, and it's up to us to make sure it's a smooth journey to their destination. Overcrowd is a management sim all about managing an underground metro system. Design and build your stations, designate staff and make sure your commuters are happy.
Overcrowd gives me huge RollerCoaster Tycoon and Sim Tower vibes, so there is a big hit of nostalgia here. Though there may be no rollercoasters or balloons (maybe) here, I am intrigued about whether I can be a good metro manager. Early Access reviews are very positive, and I'm sure the full game will be just as impressive.
The Survivalists
Platforms: PC (Steam & Humble), Nintendo Switch, PS4 and Xbox
Release date: 9th October 2020
Genre: Adventure, survival, co-op, strategy
Based in the Escapist universe, the Survivalists is about, well, surviving. Play alone or with up to 4 friends and do your best to survive on a deserted island. The islands are procedurally generated, so you never know what you're going to find. Need some extra help? Tame and train a monkey to lend a hand! Hopefully, the monkeys don't mind being used as free labour.
The Survivalists is giving me some Rimworld vibes, but hopefully not as difficult and less winter death, being on an island and all. I'm not a big survival game player, but I do enjoy simulation games, plus it looks pretty adorable. I'll be reviewing The Survivalists later this month, so be sure to check that out if you're interested in the game.
Drake Hollow
Platforms: PC & Xbox (inc. Game Pass)
Release date: 1st October 2020
Genre: Colony sim, exploration, base building
Welcome to the Hollow, home of the Drakes. Drakes are friendly little vegetables who need our help! They're hungry, thirsty, have nowhere to live, and worst of all, they're being attacked by The Feral. So, how can we help? Well, by doing everything for them, it seems! Build shelter, food and water for them, as well as entertainment items such as yoga balls, so they don't get bored. They can die of boredom, and we wouldn't want that! Play solo or grab some friends to defend the poor Drake in multiplayer mode.
The graphics in this game are fantastic! The drakes are just so cute! I would be lying if I said I was attracted to the game for other reasons. It was definitely all about how it looks. I'll be giving this one a go on Game Pass for PC, and hopefully enjoying it past how lovely it looks.
Ikenfell
Platforms: PC (Humble and Steam), Nintendo Switch, PS4 and Xbox (inc. Game Pass)
Release date: 8th October 2020
Genre: RPG, turn-based
Welcome to the school of magic! In Ikenfell, play as a group of troublesome magic students exploring the twisted halls of the vast school. What could be hidden in the halls of the school? Monsters and bosses, hidden treasure and lots of secrets!
Ikenfell looks like some cute fun, especially if you like RPGs and turn-based combat. There are heaps of different spells, monsters, bosses and items to discover as you delve into the halls of magic school.
Summary
What a jam-packed month October is looking to be! I've already downloaded Drake Hollow to play while waiting for the other games to drop! As mentioned at the beginning, the October indie game releases post has been split into two, with the next one sometime around the middle of the month. Feel free to drop a follow Twitter to find out when it goes up.