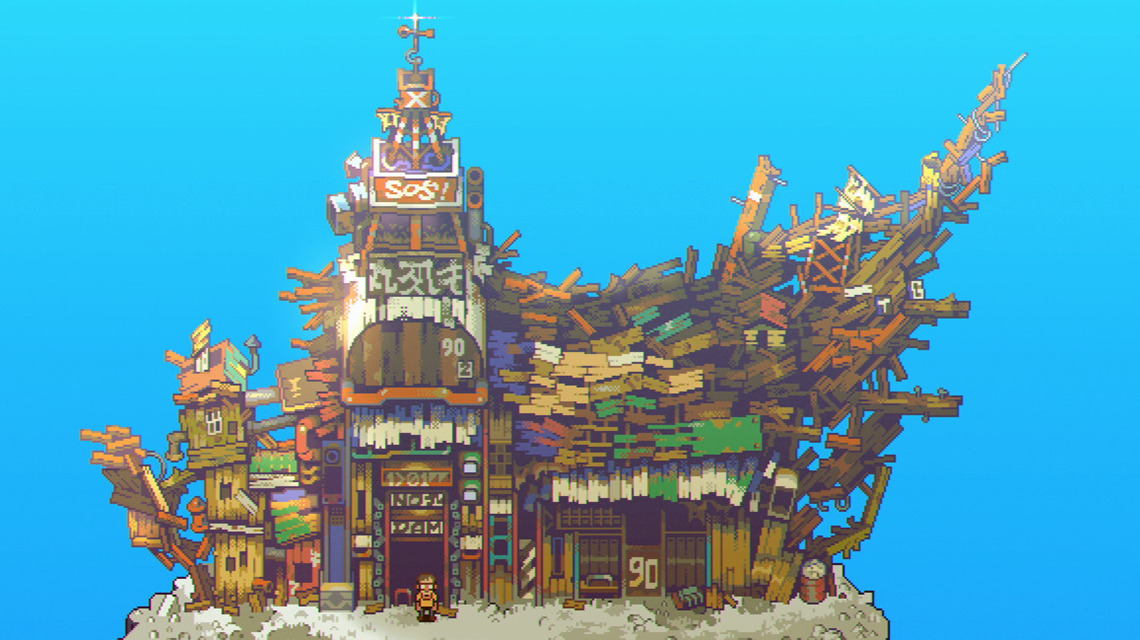 5 Finds from Gamescom 2019
There was a great selection of indies on show at Gamescom this year, especially with the addition of the Indie Village. It was also great to see many titles making their way to the Switch. Here are our picks of the games showcased at the convention.
Touryst
Website | Twitter
Platforms: Switch
Release date: November 2019
I'm not normally a fan of the voxel style but in Touryst it has been done very well and made me interested in its release. All we know so far is that you're a tourist who has arrived at the Monument Islands where you can swim, dance, shop and explore. Maybe you'll find out what secrets the ancient ruins hold.
Best Friend Forever
Website | Twitter | Wishlist
Platforms: PC/Mac, Switch
Release date: 15 February 2020
Come to Rainbow Bay and find your furever friend! Best Friend Forever is a dating sim where your chosen puppy pal also narrates the story. Adopt a dog, find love and pamper your new best friend. Everyone will be happy… just remember to pick up the poop!
Eastward
Website | Twitter | Wishlist
Platforms: PC/Mac
Release date: 2019
Eastward is highly anticipated and hopefully, there will be a release date soon! Eastward is a single-player, dual character control, post-apocalyptic adventure RPG. As the world is turning to ruins and mysterious creatures are devouring cities we follow John and Sam on their journey.
Kine
Website | Twitter | Pre-Order
Platforms: PC/Mac, Xbox, Switch, Stadia
Release date: October 17 2019
Kine is a quirky looking game about machines that want to become musicians. In Kine, we need to guide Euler, Quat, and Roo through challenging puzzles to help them form a band and fulfil their dreams. If the trailer is anything to go by it will have an awesome soundtrack and has a great hand-drawn look about it.
Skellboy
Website | Twitter | Wishlist
Platforms: Switch, PC/Mac/Linux
Release date: December 3 2019 (Switch), 2020
A jilted magician has resurrected the dead but he doesn't realise one of the resurrected is Skippy, an ancient hero who is going to (try) save the day! Skellboy is an action RPG that follows Skippy as he tries to save the world. It turns out that being a skeleton sometimes has it's advantages because Skippy can swap out body parts to change his abilities. Certainly useful to our undead hero.
These are our top 5. Did you see anything else you liked? What games can't you wait to be released?