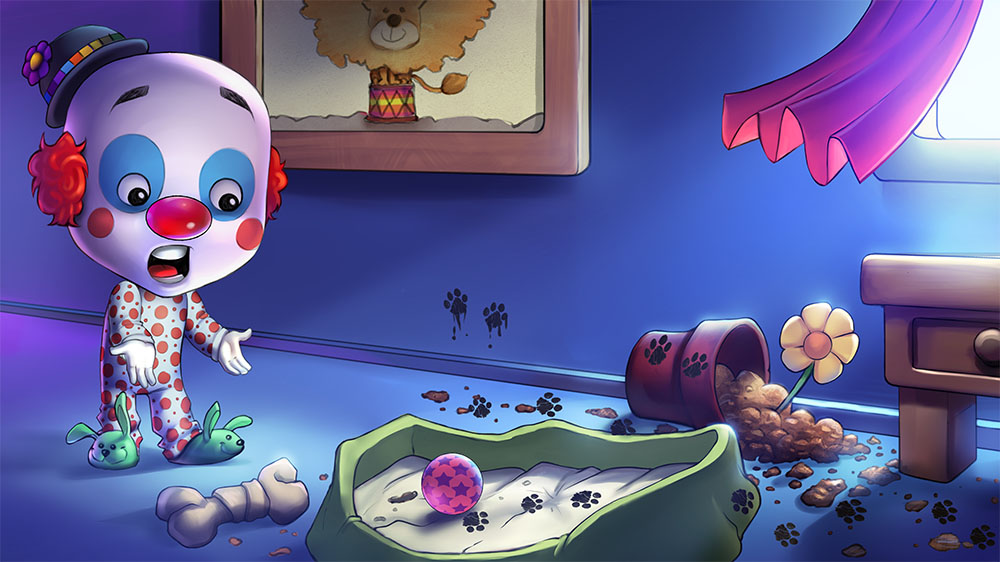 Ayo The Clown – August Kickstarter Spotlight
Do you want a game that will make you vomit rainbows and unicorns? Well, you're in luck because the team at Cloud M1 are promising just that with their indie platformer Ayo The Clown.
When I first watched the Kickstarter trailer it reminded me of games from my childhood like Commander Keen, Cosmo's Cosmic Adventures, Duke Nukem (before he went 3D) and, more recently, The Adventure Pals. This isn't surprising either. The devs have taken inspiration from 90's platformers and want to re-introduce us to the world of fun platformers.
Ayo is just a clown living his life in his peaceful town who likes to juggle with his dog, Bo. He hangs at the carnival and dreams of being with the shoemaker's daughter. Then one day he is awoken suddenly to find out that, gasp, Bo has gone missing! Ayo is now on an epic adventure through the wacky world of the game.
There are 8 unique regions in the game each with their own environment and platforming puzzles. You'll encounter huge bosses and more enemies than you can point a stick at but, fortunately, you have more than a stick to get you through. Ayo gains abilities as you progress in the game as well as a myriad of weapons to get to new sections and side quests.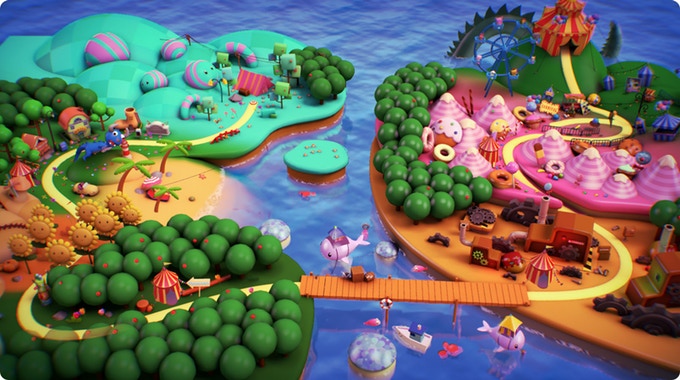 This isn't the first time that Cloud M1 has run a Kickstarter campaign for Ayo but, unfortunately, the first one failed to meet the goal. Maybe the world just wasn't ready for the bright, quirky world of Ayo back in 2017. Things are looking up though, with the current Kickstarter at 70% funded with 28 days to go. They also have a stretch goal for the Switch which would be awesome. I think this game would be perfect for the Switch. Let's get our Joy-Con out in anticipation!
The full release isn't expected until August 2020 so there is plenty of time to make this "the greatest clown game on the internet" as they claim in the trailer. The devs are releasing a demo in the coming weeks which will include the first few levels. I'm looking forward to giving it a go and find out how bouncy those carrots really are.
Want to know more?
Kickstarter | Wishlist | Twitter
Kickstarter ends: 7th September 2019
Platforms: PC with stretch goals for Xbox, PS4 and Switch
Release date: August 2020