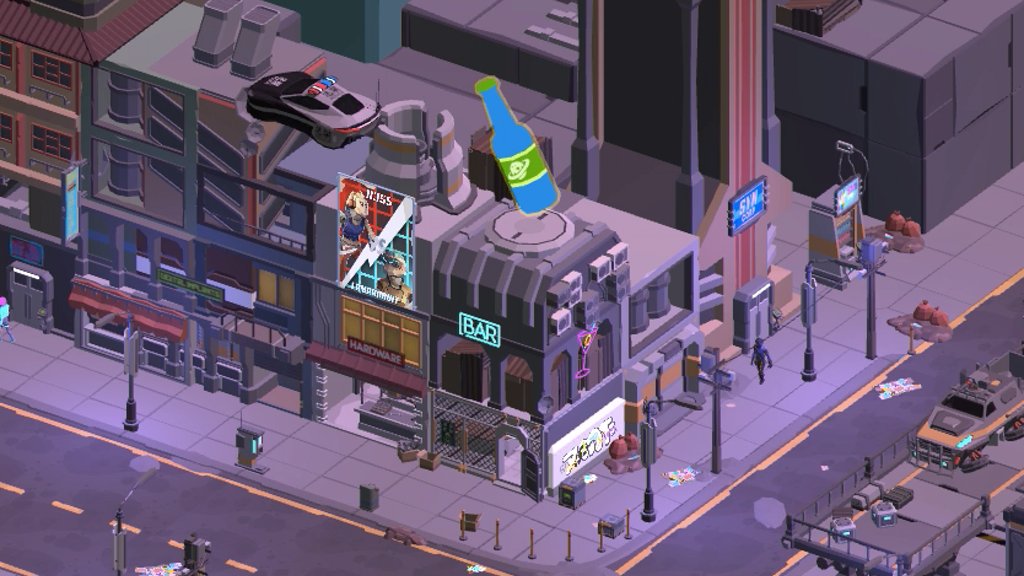 Cyberpunk Bar Sim – September Kickstarter Spotlight
It's true, we don't know a lot about Cyberpunk Bar Sim right now but I love a good tycoon game and the trailer made me want to see where this leads us.
Cyberpunk Bar Sim is a tycoon game set in a dystopian future and is inspired by the gameplay of Game Dev Tycoon and the style of VA-11 Hall-A. It's up to us to manage our bar well so we can upgrade and grow in popularity. This requires talking to the regulars and finding out more lives of the androids and humans that stop in for a drink. All of this while listening to a sweet selection of chill, jazz hop, and lo-fi beats.
The game is a labour of love for the dev, Mocha Games, who have completed most of the development. Mocha Games are aiming to get the game released by November this year. The Kickstarter is supporting them to work full time on the game.
Currently, Cyberpunk Bar Sim is sitting at 7% funded and needs a bit of a signal boost. If you like tycoon games be sure to check out the trailer and the Kickstarter page. The dev is passionate about the project and it would be great to see the game get over the line.
Want to Know More?
Kickstarter ends: October 14 2019
Platforms: PC (iOS and Android stretch goals)
Release date: November 2019