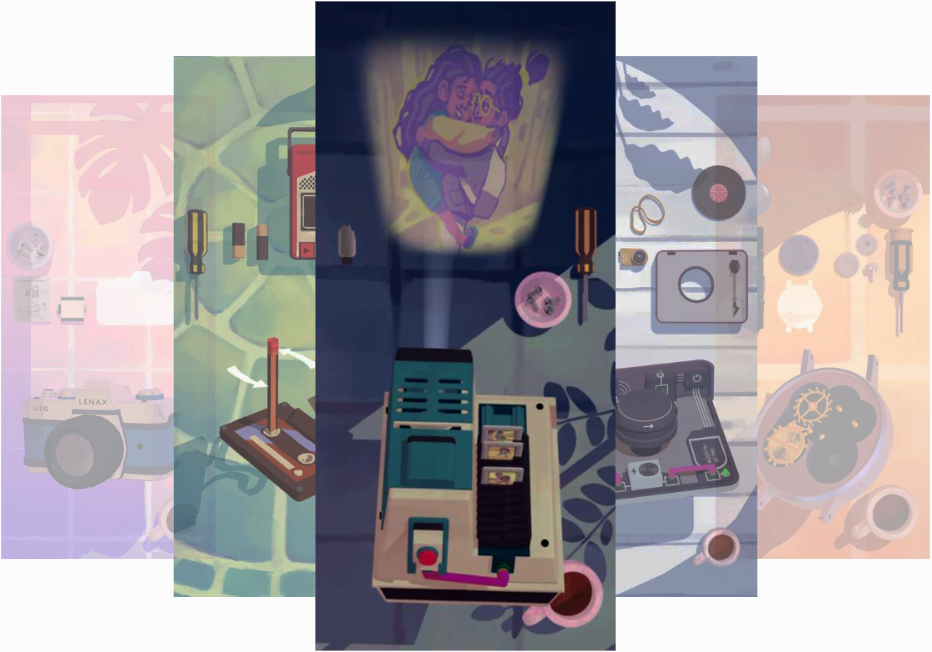 Apple Arcade – What we want to try
Apple Arcade was released yesterday and there's a huge range of great indies that are exclusive to the platform. At the moment you can only use Apple Arcade on iPhone with iOS 13 which means I have to wait a little longer for the iPad release. There is a lot of beauty in many of the games currently available so it seems like such a waste to play them on a phone. Personally, I'm looking forward to giving it a try on my iPad.
Apple has been touting many of the titles as Apple Arcade Exclusives but they're not as exclusive as you'd think. Exclusive in this situation means that they aren't available on Android or other subscription services so you may see them on other platforms such as PC or Switch.
Not sure whether there's anything for you on Apple Arcade? You can get a free 30-day trial to see if you like it. Here are the games that have caught my eye while I wait for the iPad release.
Projection: First Light
Projection: First Light is a 2D puzzle platformer that plays with light. Play as Greta, a girl in a mysterious shadow puppet world who learns to manipulate light to help her navigate the world. As the story commences you'll learn more about the history of shadow puppets as it evolves through Indonesia, China, Turkey, Greece, and 19th century England.
The Enchanted World
The Enchanted World is based in a world that has been torn apart by dark magic. We need to guide a fairy through this magical world of sliding puzzles to help her piece the world back together. As we overcome these puzzles we are treated to lovely low-poly graphics and a beautiful soundtrack.
Assemble with Care
Assemble with Care is a beautiful game from the creators of the beautiful Monument Valley. Maria, an antique restorer, finds herself in the town of Bellariva where, it turns out, things are quite broken. Maria finds that not only do the locals of Bellariva have broken possessions but their lives are fracturing too. She is determined to help piece them back together.
Assemble with Care has a hand-painted style that is heavy on nostalgia with many items from the 80's popping up to be repaired.
Atone: Heart of the Elder Tree
Atone: Heart of the Elder Tree is a 2D puzzle game inspired by Norse mythology. We play as Estra and need to solve puzzles and complete rhythm battle sequences to work out the truth behind her father's death. In Atone, choices matter and it can be difficult to tell fact from fiction so you need to be careful who you trust.
Dread Nautical
Welcome aboard the Hope, a cruise liner that has been overwhelmed by supernatural forces. To get off the ship alive you'll need to seek out other survivors, find food and other resources. Dread Nautical is a turn-based RPG with rogue-like elements with lovely visuals and is highly atmospheric.
If you have an iPhone I hope you're enjoying these games now otherwise I'll be waiting with you until Apple Arcade is available on iPad.