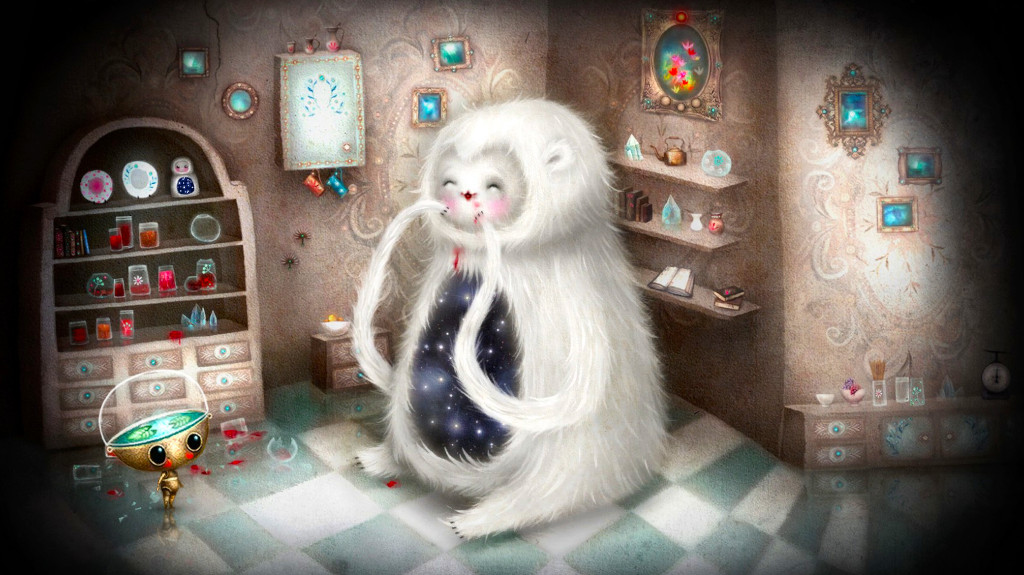 Nara's time has come! She is leaving her home of Kew to begin her captaincy training on the Ventral space station. Nara is a growbot and is a keen apprentice, ready to protect Kew from any attack. She will need to learn to tend to the Power Flowers that create the shields that keep Kew safe. Nara is excited to begin this part of her life when disaster strikes. The shields have been compromised, unusual crystals have popped up on the base, and Nara can't find her lieutenant, Kino!
Nara will need to use her wits, and a friendly brainapilla (apparently growbots don't start life with brains) to help uncover the source of the attack and solve puzzles to restore the space station, and Kew, to safety. Fortunately, she will find some friends along the way to give her direction and help her save the station.
It's always tough for me to decide whether to give point and click games a try, but Growbot is too gorgeous to ignore. Fortunately, for me, the puzzling is pretty light and the items you need to find are straightforward. Your cursor also changes colour when you hover over something that you can interact with.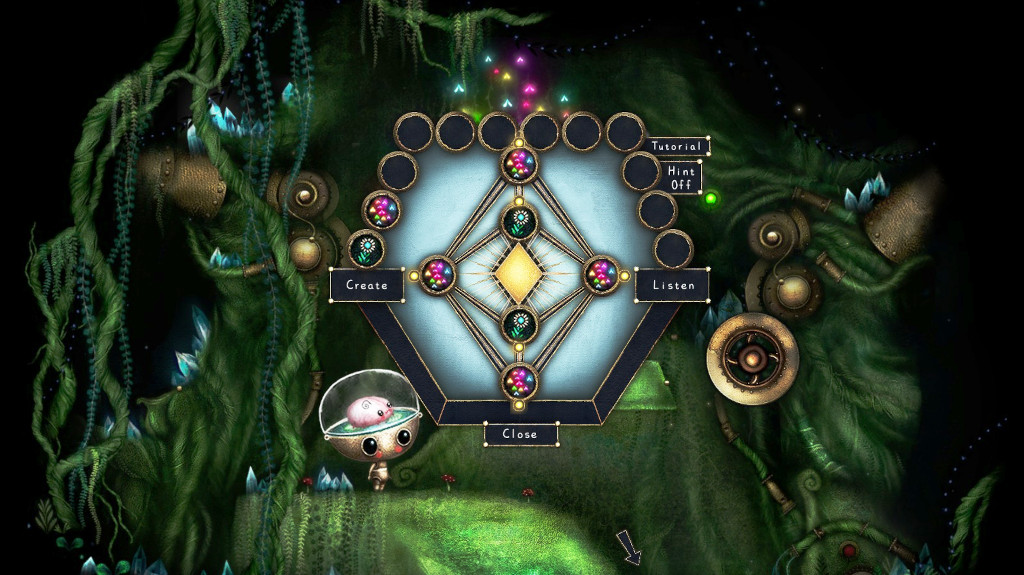 While Nara explores the space station she will find Power Flowers; the very reason she went to the space station to begin with. Each flower makes a unique sound and combined they can create powerful shields. The shields all have different combinations of flowers which will require you to listen closely to ensure correct flower placement.
Growbot is a gorgeous combat-free game, bursting with colour and character. The characters you come across are full of personality and happy to help Nara track down Kino, though sometimes for a price – Starbelly really loves Solar Berry jam! Even though I'm not typically a fan of point and click games, Growbot is an enjoyable experience with beautiful backgrounds and curious characters to love.
Want to know more?
Platforms: PC (Steam, Humble & Gog)
Genre: Point and click, adventure