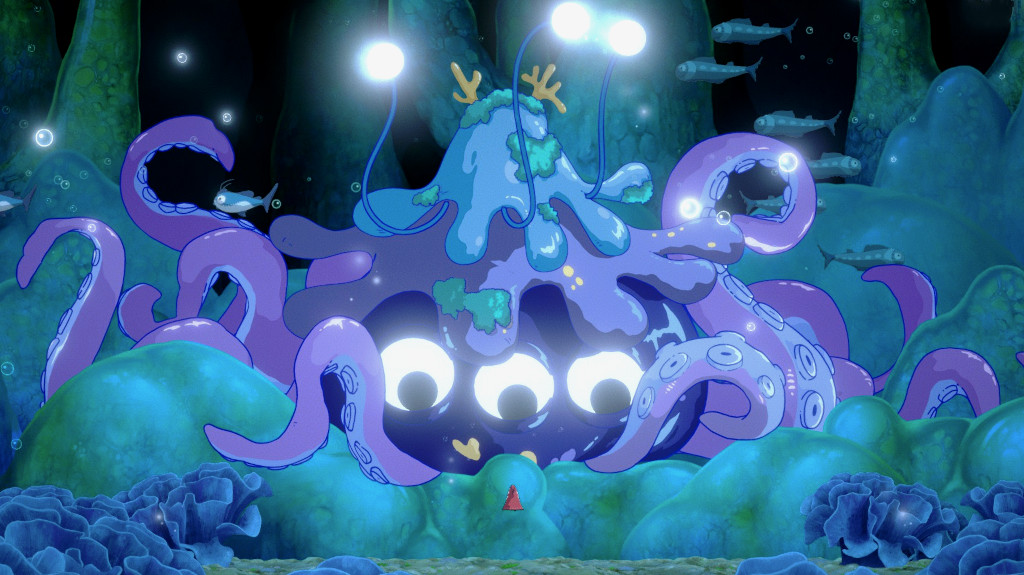 Hoa, a small fairy-like creature, was taken from her tribe as a child for her protection, but she has never known why. Now she wants to find out more about who she is and what happened all those years ago. Encounter characters who, at first glance, may seem intimidating but will help you connect the pieces of Hoa's past and grant you new abilities to continue your adventure.
Gameplay
Hoa is a combat-free platformer that focuses on exploration and learning more about who you are. The start of the game is gorgeous and exciting, with all sorts of new creatures to meet. Some of them will give you fun new abilities.
Hoa has basic platforming and puzzles, and I loved how it used the environment and creatures to complement this. There are some particularly rude bots to encounter who give you a good kick if you get in their way. They were about the most aggressive thing in the game and gave me a little giggle.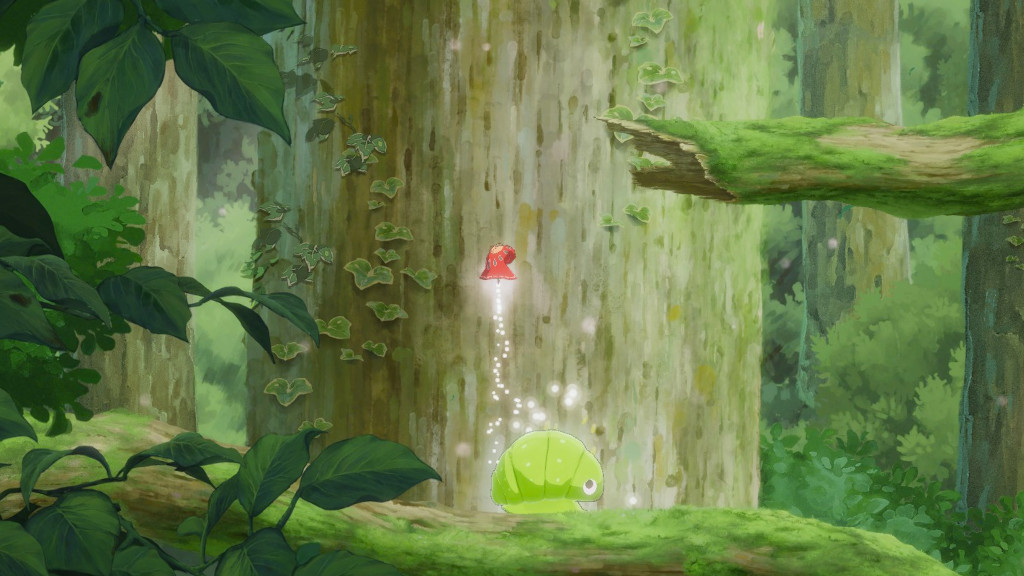 I enjoyed platforming my way through the game, learning little snippets of my past as I went, and then I ran into a game-breaking bug. Fortunately, after a week or so, a friendly person on Steam helped me with a workaround, and I could explore once more! Spoiler: if you can't pass the robot due to buttons disappearing, check out the linked Steam thread.
Unfortunately, everything after this point dampened my enjoyment of the game. There is an excellent chase scene, but it's all done through a cut scene. It would have been a perfect platforming opportunity, but for some reason, it is only for the player to watch rather than experience.
Then, a section reverses the controls; left is right, up is down, etc., and the world you're in moves around as you make your way through it. This isn't new to platformers, but usually, it's used sparingly. In Hoa, the section is 15 to 20 minutes long! It quickly made the game feel like a chore rather than an exciting adventure.
Art and sound design
There is no denying that Hoa is a gorgeous game. The environments are beautiful, and the characters are adorable. I loved getting to meet new characters when starting a new section. It was also great to see how the environment was used in platforming. Leaves as platforms, beautiful flowers as swinging vines, and so much more. All these little touches made the world feel magical.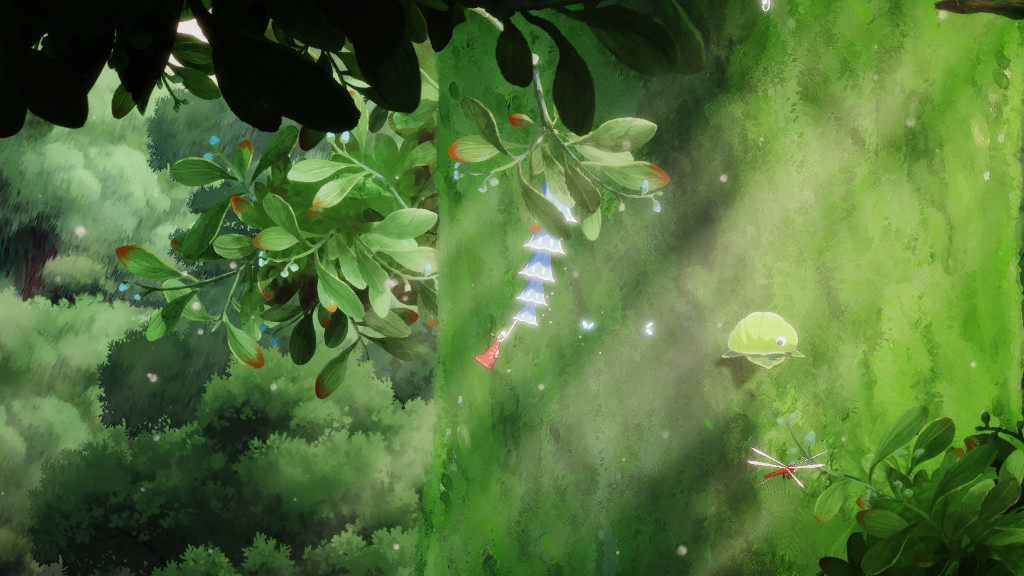 The soundtrack is bright and bouncy and gives a real sense of adventure. It set the tone of each section and was beautiful to sit and just listen to occasionally. Unfortunately, there are instances where it just cuts out. It doesn't fade out gracefully; it just stops. This can really jolt you out of the experience. Outside of the game, I can imagine it is lovely to listen to when studying, working, reading a book or just when you want something enjoyable to listen to in the background.
Final Thoughts
Hoa is the most relaxing platformer I've ever played. It's lovely to see a genre that is usually all about combat and spikes (not the spikes!) be transformed into a more calm experience. This did make the reverse section all the more frustrating. It didn't really fit for me and put a dampener on the overall experience.
Want to know more?
Website | Twitter | Soundtrack
Platforms: PC (Steam) & Nintendo Switch
Genre: 2D platformer, action-adventure, atmospheric
** Find The Strawberry received a free key for Hoa from Team Critical Hit. All opinions are my own **