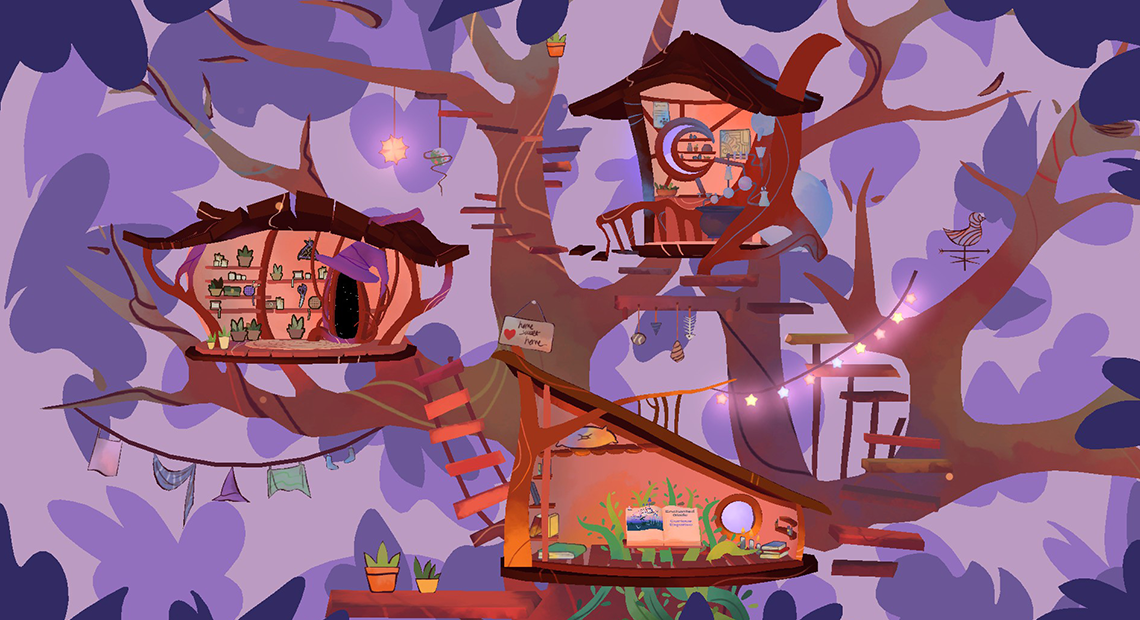 Ever wanted to be a witchy cat who gets to craft? That's fortunate because in Unfamiliar you get to do just that! If you said no, I'm sure you'll still have some fun. Unfamiliar is a relaxing game where you play as witchy cat Yew who loves to craft items such as hats, skins and scratch towers.
Unfamiliar starts with Yew sitting in a big treehouse, but much of the branches aren't accessible when we begin the game. There are no instructions in Unfamiliar, so you just need to jump in and give it a go. Fortunately, you can hover over areas and they are outlined in yellow. This gives you a slight indicator of what to do next.
As you jump into the first level, you'll notice that it is quite expansive, but you won't be able to access most of this area. Unfamiliar is very linear with a path that you can't walk off. There are forks occasionally, but most of the time you'll be able to explore all options.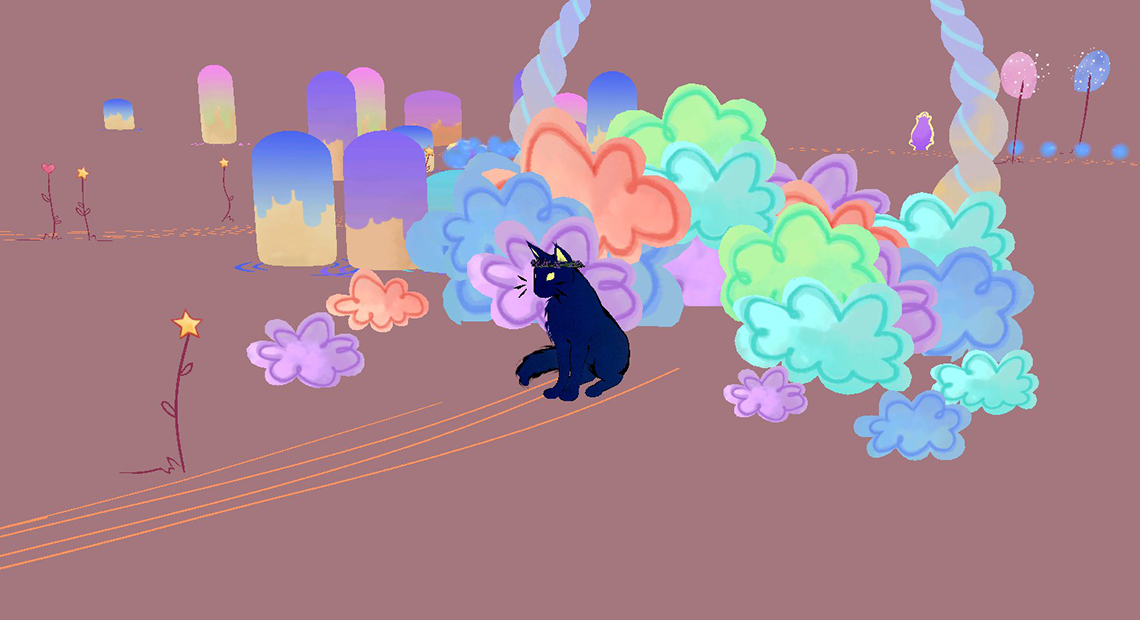 Unfamiliar is all about collectibles. As you travel through the levels, you'll find glowing orbs, called charms, and sticker-like items along the way. There are also a few items to activate, which you'll need to do to complete the level. These can sometimes be a bit difficult to locate, and I activated them by accident a few times. At the end of the level, you'll be showered with charms and then jump back to the treehouse.
Now it's time to do some crafting! There are many customisation options in Unfamiliar and this is what your collectibles and charms are for. Throw in the charms and items you need into the cauldron, and you'll be rewarded with something shiny and new. This process can be a bit tedious because it's not easy to determine which customisations you can unlock, so you'll need to click through them all to find out.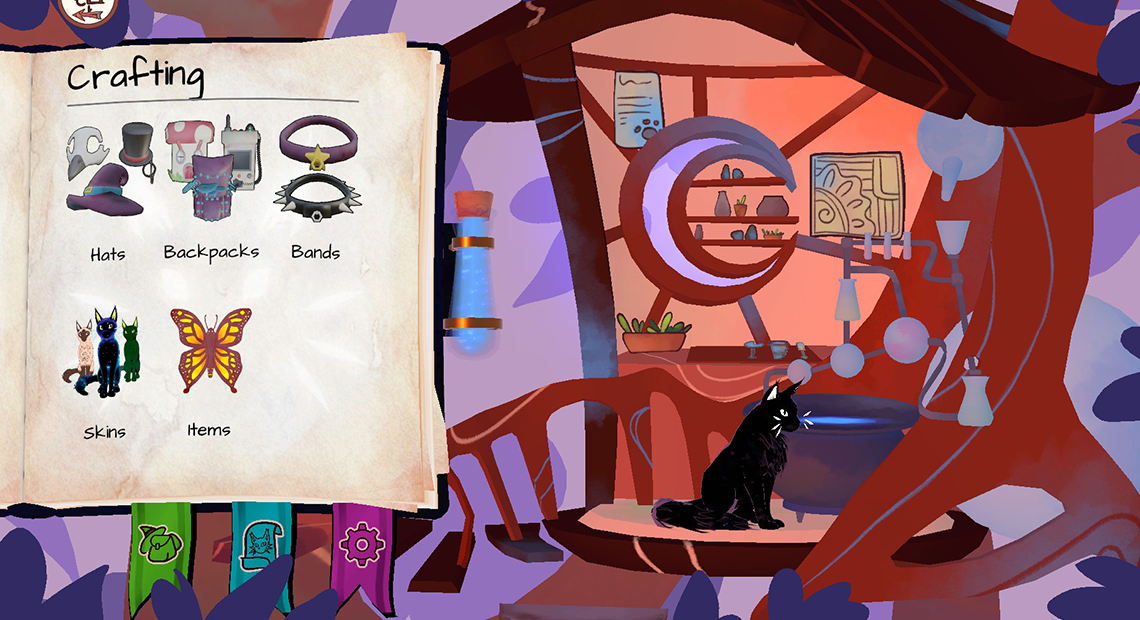 Unfamiliar is a lovely looking game with multiple, distinct levels each with their own theme and sound design. I enjoyed exploring the levels and finding caves and portals along the way, or just stopping and listening to Yew purr. She seems like a very happy witchy kitty.
Overall, I enjoyed the relaxing vibe of Unfamiliar. There are no timers or time constraints or combat so you can play at your own pace. The lack of instruction, though, made it difficult to know what to do next. As far as I'm aware, there are only three levels, but you need to play them multiple times to get the ingredients needed to unlock everything. I played the 3rd level a few times, but nothing new unlocked so, that was the end? I'm not really sure.
It is a fun and enjoyable game though but could do with a little more direction. If you love cats and cute games you'll probably have some fun with Unfamiliar.
Want to know more?
Platforms: PC
** Find The Strawberry received a free key for Unfamiliar from Manatea Games. All opinions are our own **