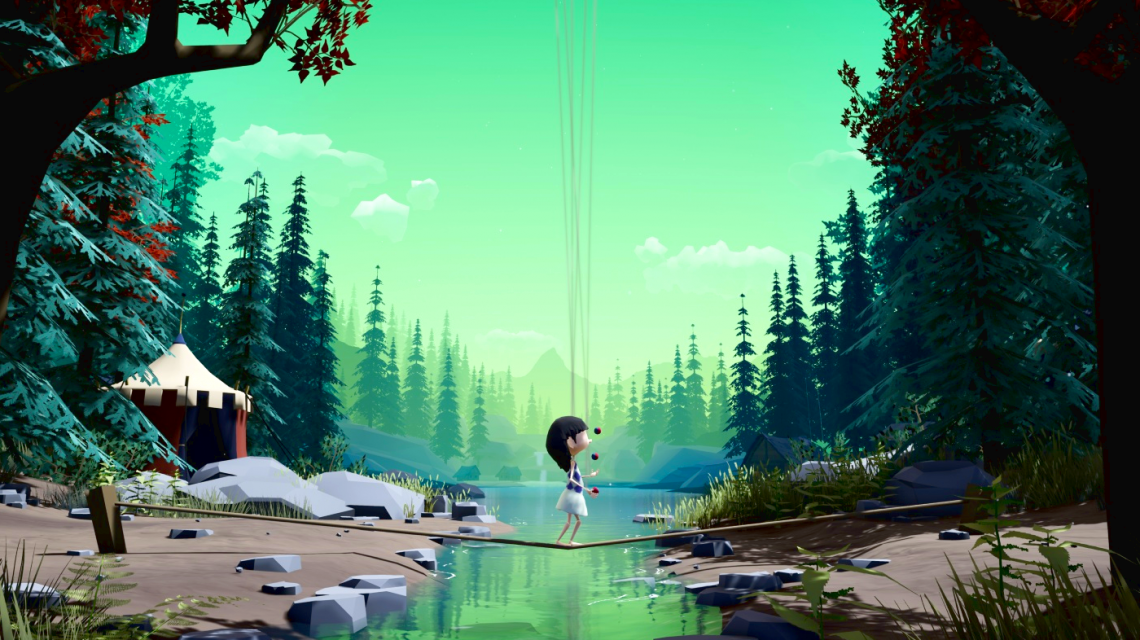 September 2021 indie game releases – part 2
September is a massive month for indie game releases! It feels like I say that in every post, but it really is true. Considering how the pandemic has affected the world over the last 18 months, seeing what people have created despite those hurdles is extraordinary. It makes me proud to be a voice for indies and seeing the creations come to fruition.
TOEM
Genre: Adventure, puzzle, exploration, point & click
Platforms: PC (Steam), Nintendo Switch & Playstation
Release date: 17th September
It's a big day! We're off on an adventure to Toem! We have everything we need to set off on this exciting black and white journey with a backpack, camera, walkman, and community card. Meet a slew of quirky characters, and help them out by taking photos or finding missing/hidden items. There are also a few ghosts to chat with.
It's almost TOEM time! I had a great time playing the demo earlier in the year, so much so that I had to forcibly stop myself from trying to 100% a demo. TOEM is full of cute characters and photos to take, and I can't wait for this big adventure!
Teacup
Genre: Adventure, story-rich, exploration
Platforms: PC (Steam)
Release date: 23rd September
Teacup is a shy, introverted frog who loves staying home to read books and drink tea. Teacup loves tea! Unfortunately, Teacup has realised she's all out of tea, and she has a big tea party planned for tomorrow. There can't be a tea party without tea! So, Teacup ventures outside to find all the ingredients she needs, with her trusty tea encyclopedia in hand, to make great tea and have a fabulous party.
Teacup is just so wholesome and adorable! After playing the demo earlier this year, I really wanted to take an adventure with Teacup to find her tea and meet and help all her friendly villager neighbours. The time is almost here!
A Juggler's Tale
Genre: Adventure, story-rich, fantasy
Platforms: PC (Steam, Gog, Humble, Epic Games), Nintendo Switch, Xbox & Playstation
Release date: 29th September
Abby, a string puppet artiste, held captive at a circus, spends all day entertaining the audience and all night in a cage, longing for freedom. One day, she escapes the circus and gets to explore a mystical world. Danger is ahead though, will she ever escape her strings and find freedom?
Ever since playing the demo, I have been keen for the release of A Juggler's Tale. The art and idea are fantastic, but you can't go past the narration.  Jack, our narrator and puppet master, tells us the story of Abby through rhyme, which really annoyed me in A Child of Light, but was a nicer experience here.
SkateBIRD
Genre: Sandbox, skateboarding, collectathon
Platforms: PC (Steam), Nintendo Switch, Xbox inc. Gamepass
Release date: 16th September
Grab your skateboard, it's time to skate… as a bird! SkateBIRD is a sandbox skatepark game with bendy straws, staplers, cardboard ramps and more! Not only are the items unusual, but the skaters themselves. They're all birds!
SkateBIRD is so cute! Who knew we needed a game of skating birds in our lives, but this proves we do! I love how much variety there is in the type of bird, clothing and boards. So much thought has gone into this wholesome-looking game.
Sable
Genre: Exploration, adventure, open-world, story-rich
Platforms:  PC (Steam, Humble, Gog & Epic Games), Playstation, Xbox inc. Game Pass
Release date: 23rd September
Take an incredible journey with Sable and her hoverbike as she goes on her Gliding, a traditional rite of passage for the youth of Midden. This journey will take you over vast deserts and monumental ruins. On this journey, unearth mysteries long forgotten and discover who Sable is behind the mask.
Sable has popped up in many of the Steam festivals I've seen over the last few months, and I love the relaxing vibe of the game. The art style and coming of age storyline remind me of Signs of the Sojourner, and I hope Sable is just as fun!
I say it in nearly all of these new release posts, but it's so great to see such variety in indie games! It's even more exciting to see so many games that focus on story and don't rely on combat for conflict. It's fantastic to see games like Sable and TOEM be so well received, and it gives me hope that more people will learn to love indies in the future.