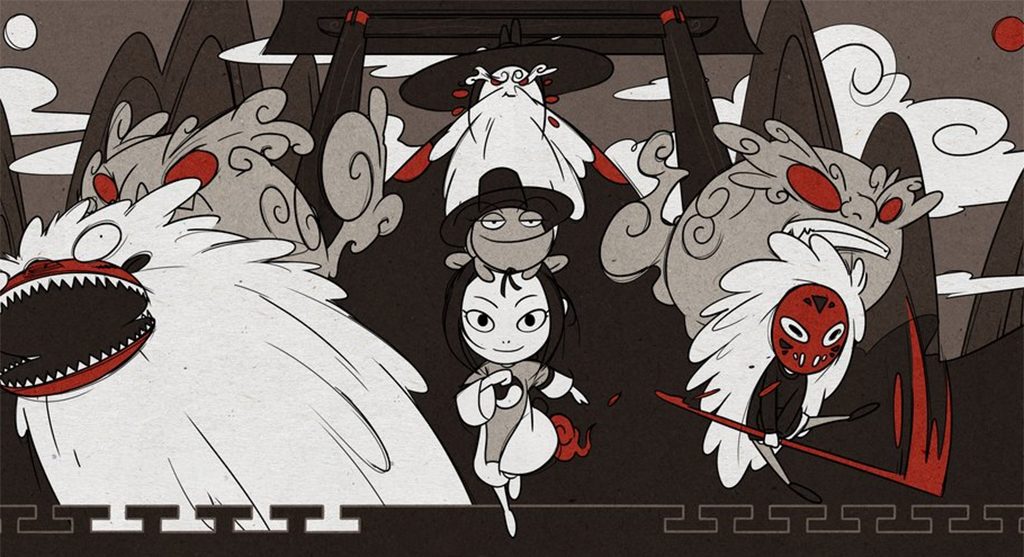 Metroidvania month – September Kickstarter spotlight
Do you love metroidvania games? Trick question, everyone loves metroidvania games (probably). This month I came across two awesome Kickstarters that happen to be metroidvanias, and I couldn't decide which to choose for this months spotlight. So, I chose both!
If you're not sure what a metroidvania is, they're games where you need to gain abilities to progress to new sections. See a high ledge but can't jump up onto it? Maybe you'll get double-jump later. Examples of excellent metroidvanias are Hollow Knight and Ori and the Blind Forest.
If that sounds interesting to you, check out these Kickstarter campaigns:
Haiku, the Robot
Kickstarter | Twitter | Wishlist | Demo
Kickstarter ends: 9th October 2020
Platforms: PC and Nintendo Switch (stretch goal)
Expected release date: October 2021
Set in a post-apocalyptic world, Haiku wakes to find that machines have taken over. Four AI being evolved and were able to develop a stable and orderly world until a virus spread, taking out programs first, and then machines. Haiku is determined to restore balance!
The demo doesn't do a good job of explaining this, but it does do an excellent job of showing how combat, abilities and general gameplay will work. Haiku has a great metroidvania feel and makes you want to explore every nook and cranny for secrets and abilities.
Haiku has an interesting look to it, with each environment using only 2 or 3 colours. The demo shows the garbage/waste area which has an eerie purple and orange colour tone, but there are many others in the game (screenshots available on the Kickstarter page).
Haiku, the Robot has interesting origins, with the dev only starting to learn how to code games 12 months ago! It's quite an amazing feat which shows you can do almost anything if you put your mind to it.
Haiku has been well received with people loving the tight platforming. If you're into 2D platformers or metroidvanias I'd highly recommend checking out the demo and backing the Kickstarter – he has some great merch perks!
8Doors: Arum's Afterlife Adventure
Kickstarter | Twitter | Wishlist | Demo
Kickstarter ends: 29th September 2020
Platforms: PC and Nintendo Switch (future release)
Expected release date: Match 2021
People started dying in the Land of the Living, it seemed to happen randomly, and no one knew why. Everyone was terrified that they'd be next, and yet Arum and her father remained in the village. Unfortunately, one day her father was taken by this mysterious plague and Arum was left with no one. She knew that she must go into Purgatory to find her father's soul and find answers to the mysteries of the dying village.
8Doors is a great 2D platformer and metroidvania, giving you not only the option to gain abilities but to swap characters as you play. Arum has a great sidekick in Ducroak the frog! With this comes an interesting story, based on Korean afterlife folktale.
I love the look of 8Doors with it's black, white and red colour scheme and hand-drawn art; the animation is also drawn frame by frame. This gives the game a wonderful look and feel with splashes of red standing out.
I playtested the demo a few months ago and enjoyed my time with the game, especially Ducroak the frog! I played as him a lot, just because I loved his strut! The look of the game is gorgeous, and the controls and platforming are smooth and responsive. The demo does a good job of demonstrating what the full release will look like, and why it's worth a play and your support.
I love a good metroidvania, especially 2D platformers, and Haiku and 8Doors both look like excellent metroidvanias and great games to support on Kickstarter.