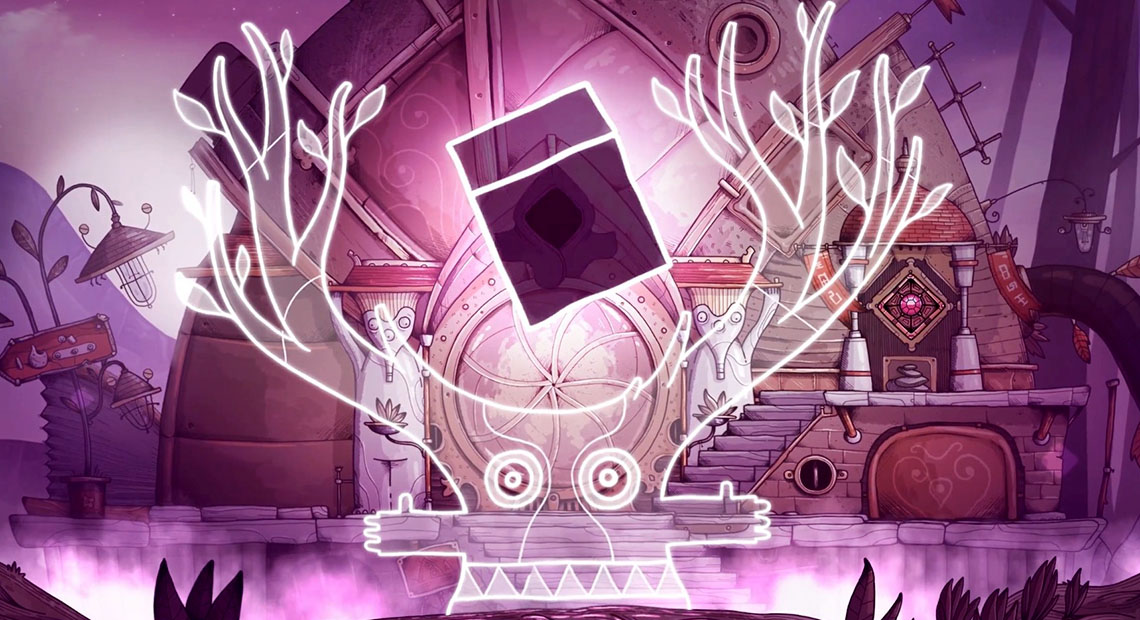 6 Super Steam Game Festival recommendations
The Steam Game Festival has an impressive line up of demos (more than 900!) which can be a little overwhelming. While I haven't played all 900, the website, unfortunately, makes it a little challenging to find them all, I have seen quite a few to love.
If you haven't had a chance to get into the demos or want some more games to enjoy before the festival ends, then check out my list of recommendations below.
The Wild at Heart
Genres: Adventure, puzzle
Platforms: PC & Xbox
Release date: 2021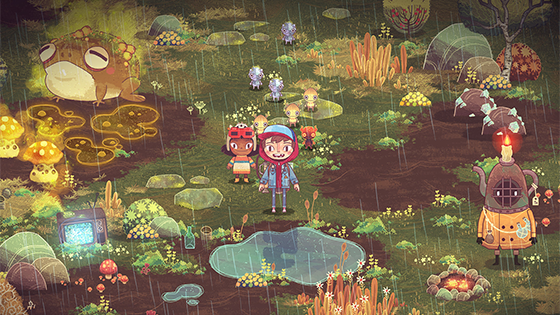 Twelve-year-old, master inventor Wake has run away from home and gotten lost in the forest. He's sad and scared, and then a little creature appears to show him the way. Wake follows the Spriteling further into the forest to discover a magical world surrounds him. The official description of this game also mentions another character, Kirby, who runs away with Wake so potentially there is also some sort of co-op in the game too.
As soon as I saw the beauty of The Wild at Heart, I knew it was going to be a game for me. Join Wake as he uses his trusty gustbuster (a vacuum he made himself) to suck up trinkets on his adventure, as well as amassing a following of Spritelings to help him on the way. The Wild at Heart is my number one choice of demos from the Steam Game Festival.
Spiritfarer
Genres: Simulation, adventure, management
Platforms: PC
Release date: 2020
As soon as I had my first glimpse of Spiritfarer, I knew I had to play it. I initially saw it as part of E3 2019 and have followed the progress ever since. Spiritfarer is a simulation game that tackles the topic of death with spiritfarer Stella helping her spirits journey onto the afterlife.
Set on an ever-changing boat, Spiritfarer lets you farm, mine, fish, harvest, cook, and craft your way across the sea, stopping into ports along the way. There is also a co-op mode where a second player can jump in as Stella's furry kitty companion, Daffodil. I haven't seen this component yet, so it will be interesting to see how that works in the future.
If you're interested in heart-felt games or obsessed with simulation and management games like I am, I would keep an eye on Spiritfarer.
Tohu
Genres: Point & click
Platforms: PC, PS4, Xbox, Nintendo Switch, Android, iOS
Release date: Q3 2020
Everything is peaceful in the floating mechanical fish world of Tohu until a dark fiend comes to cause mischief. Play as a little girl who has a big secret; she can transform into a giant cubey robot, Cubus, to help with solving puzzles.
Tohu is an impressive looking Point & Click with incredible art and lovely sound design. Christopher Larkin, of Hollow Knight fame, is the composer for the game, so the end product is sure to sound amazing. Aside from how lovely it looks and sounds, Tohu is an intuitive point & click with decent puzzles. I never felt lost, at least in the demo, or unsure of where to go next. I don't usually play point & clicks, but I will be making an exception for Tohu. The demo is currently only about 15 minutes long, so a good one to choose if you're short on time.
Unbound: Worlds Apart
Genres: Metroidvania, platformer, action-adventure
Platforms: PC
Release date: Q1 2021
Soli's world is torn apart when unknown creatures attack, and now it's up to Soli to find the villagers and try and save the world. I've written about the Unbound demo before and it is shaping up to be an awesome game. Something unique about Unbound: Worlds Apart is that it is a combat-free Metroidvania that uses light and portals to solve puzzles and avoid enemies. I love when a game works to tell their story without combat, so Unbound was always going to be a win for me.
It's been lovely to watch Unbound evolve and see all the effort the devs put into the game. The demo was a nice chance to see how it was going to look while we, not so patiently, wait for 2021.
Liberated
Genres: Action-adventure, 2D side-scroller
Platforms: PC, Nintendo Switch
Release date: Already released on Switch, July release for PC
Played through the panels of a comic book, Liberated tells the story of a dystopian civilization fighting to regain their rights. Surveillance in the name of safety has taken over but insurgents, Liberated plan to fight back and take over.
The idea of a game played through as a comic book drew me to Liberated. Switching between cutscene to gameplay is done seamlessly and makes you feel like part of the story. The gameplay of The style of Liberated reminds me of Inside, except you have a pistol and no dogs are attacking (those dogs…) and while it is more violent than games I usually play I enjoyed the fluid controls and smooth gameplay. Fans of side-scrollers and Inside will enjoy this demo!
Sayri: The Beginning
Genres: Adventure, puzzle
Platforms: PC
Release date:  2020
Sayri: The Beginning is SO CUTE! Although the story is a little grimmer. Forced to flee their home after a catastrophic event, Sayri lands on Ayris, a beautiful world filled with unusual creatures. Sayri lands on Ayris in pretty rough shape, but thanks to the kind locals, regains health to explore their new home.
Sayri can heal and light up the environment, an ability that is used to change how items react and make a path through for progression. As the game progresses, Sayri meets new friends, and they all work together to overcome obstacles. The mechanic is quite neat with Sayri (or the player) communicating to the other characters to push boulders or move items to change the world around them. I enjoyed what was shown in the demo and look forward to seeing more of the game.
The Steam Game Festival ends in a few days, but it's an excellent opportunity to find new games to play and wishlist. I have many more on my list to play and plan on mentioning them on Twitter over the coming days.
With so many demos available in the Steam Game festival I obviously didn't see anywhere near all of them. What did I miss? What should I try out? Let me know what your favourites have been.