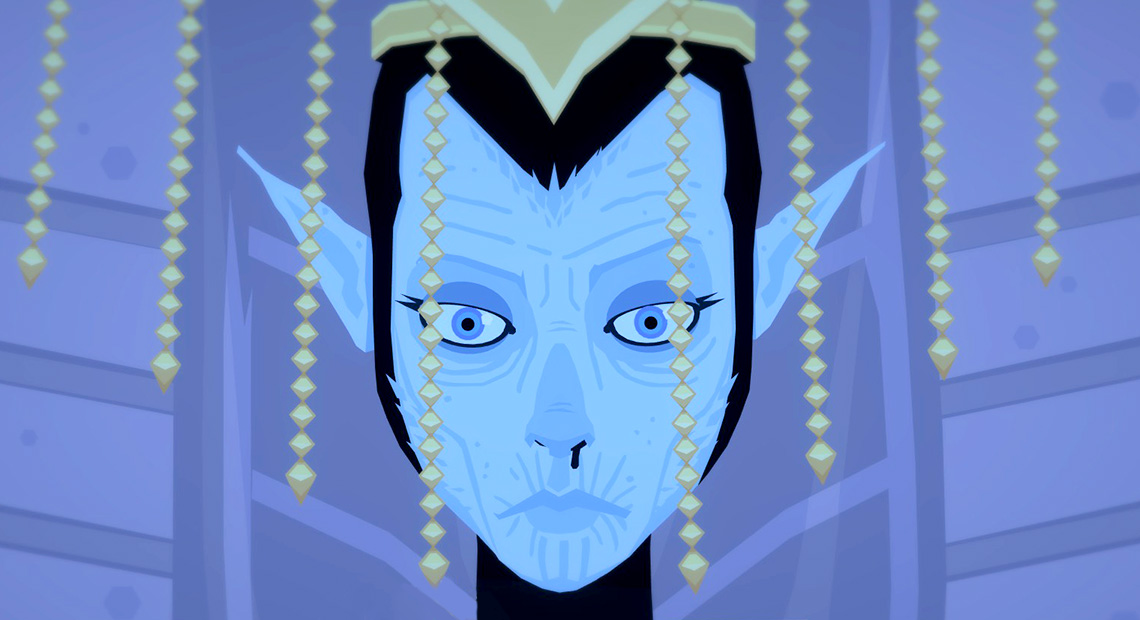 Röki begins with brother and sister Lars and Tove playing down on the beach. It's time for dinner, but Lars doesn't want to leave, he wants to play with his monster friends. Tove thinks these monsters are all in his imagination, but could it be more than that?
Tove and Lars live in a modest house with their father, but it hasn't been the same since Mamma died five years ago though. Pappa is a shell of his former self and Tove has had to raise Lars, although she is a child herself. One night a monster attacks their house and chases them as they flee to the village. Tove and Lars try to outrun the monster, Röki, but Lars is kidnapped, leaving Tove alone in the forest.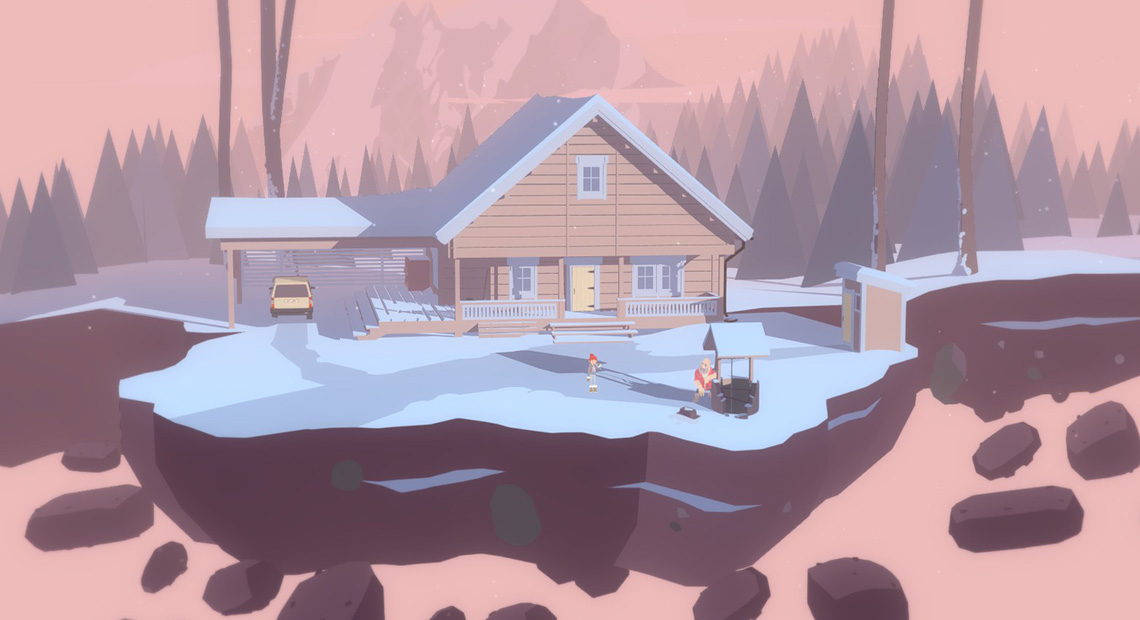 Inspired by Scandinavian folklore, Röki is full of fairytale creatures and monsters, though most aren't as scary as they look. In true fairytale style, Röki is quite dark and grim. While the main goal is to explore the forest to find and rescue Lars, there are themes of family, loss and grief. Tove has already lost her mother, and now she is losing her father and brother too. She is determined to do everything she can to make sure that doesn't happen. Fortunately, the forest feels her strength and might be able to help her in her quest.
Gameplay
At its heart, Röki is a point and click adventure game, but, funnily enough, it plays better with a controller. The controls are smooth with an inventory that is quick and easy to access, with most tasks being dragged and dropped onto items in the environment, or onto each other to combine items.
Röki has a few excellent hint systems which are helpful when you need a little nudge in the right direction. The first is the ability to press a button and have all interactive items in the area light up; this stops the frustrated clicking that can happen in some point and click games. The other is being able to get advice from the Tree of Many. Have some questions about your quests? Maybe the all-seeing tree will have the answer.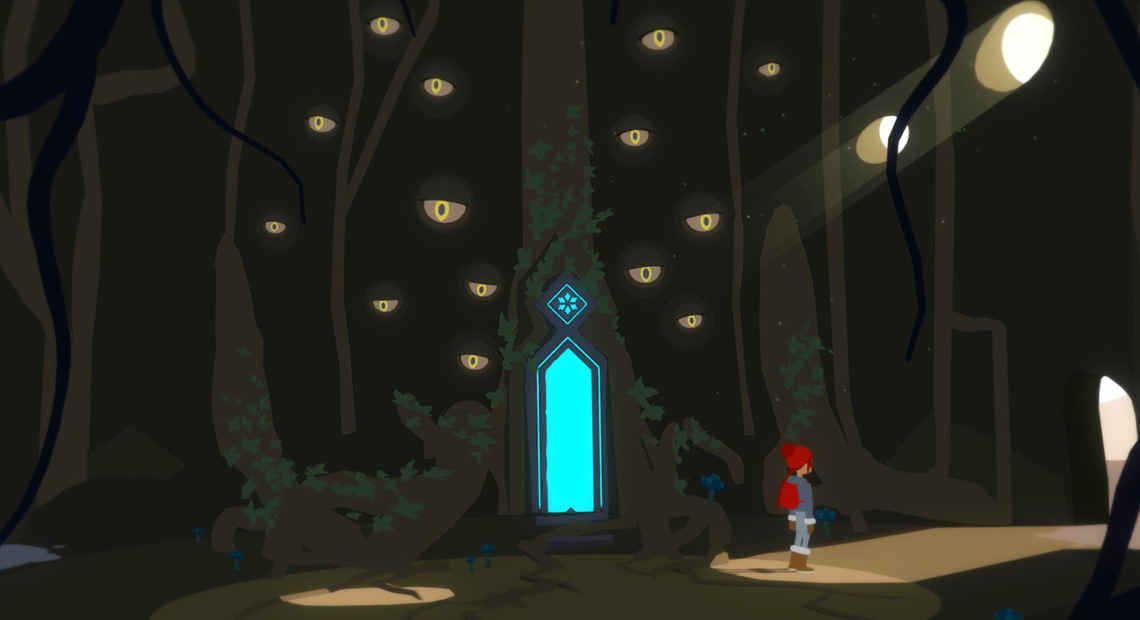 There is also a fast travel system that opens up as you find more areas. Help the Mother Tree connect to her children and then travel through their roots to different areas of the game. The trees are such a time saver, as you will spend quite a lot of time running around the map in Röki.
Speaking of running around the map, Röki will have you running here and there as you obtain items to fulfil quests. Yes, Röki has a significant number of dreaded fetch quests. You will be hard-pressed to find a character who doesn't want you to do or find something for them, and keeping track can be a bit difficult.
Tove has a beautiful journal where she makes notes about different areas she has visited. This journal becomes the map, quest/objective and collectibles system. The journal is a lovely addition to the game, but it can be tedious flicking through pages to find out what to do next.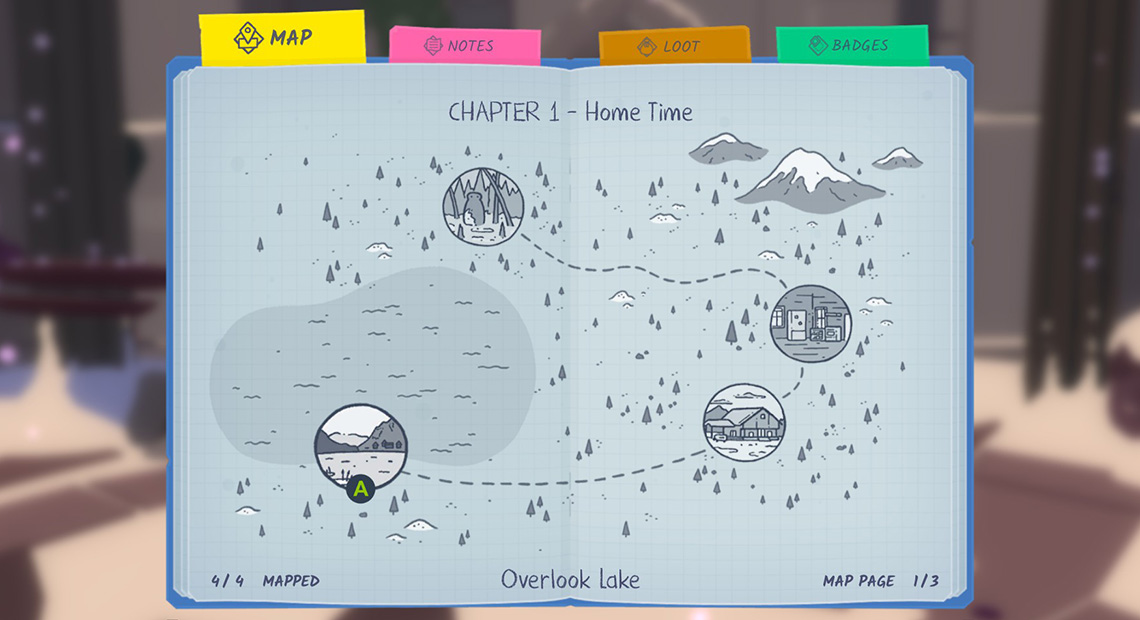 Art style and sound design
There's no doubting that Röki is a beautiful game. The use of colour is incredible, especially in a game where so much of the landscape is snow. The colours and style use give a somewhat flat look to the game, with backgrounds and landscapes being low contrast. Tove stands out with her red backpack and beanie, but she also blends into the scenes as though she belongs there. Art is a significant factor for the game, which shows with all the posts that the Polygon Treehouse team made about the art of Roki throughout development.
The sound design is brilliant in Röki! The soundtrack is perfectly integrated with the game and helps you feel what Tove feels. The moments of dread, the sighs of relief and the awe of the environment are all captured in the music. The sound effects are also spot on with the shuffling of feet through the snow, or the strange noises of the creatures hidden in the forest. Voice acting is minimal in Röki, but it is used well to convey the emotion of conversations and events.
Summary
Röki is a difficult game to summarise (or write about) without spoiling it. It's a story that is better if you go in blind. It tells a story of love, loss and grief with glimmers of hope if Tove can just persevere on her journey. If you enjoy point and click games, this is a definite must-try, but also worth trying even if you don't.
Want to know more?
Website | Twitter | Soundtrack
Platforms: PC – Steam & Gog
Genres: Adventure, point and click, puzzle, story-rich
** Find The Strawberry received a free key for Röki from Heaven Media. All opinions are my own **