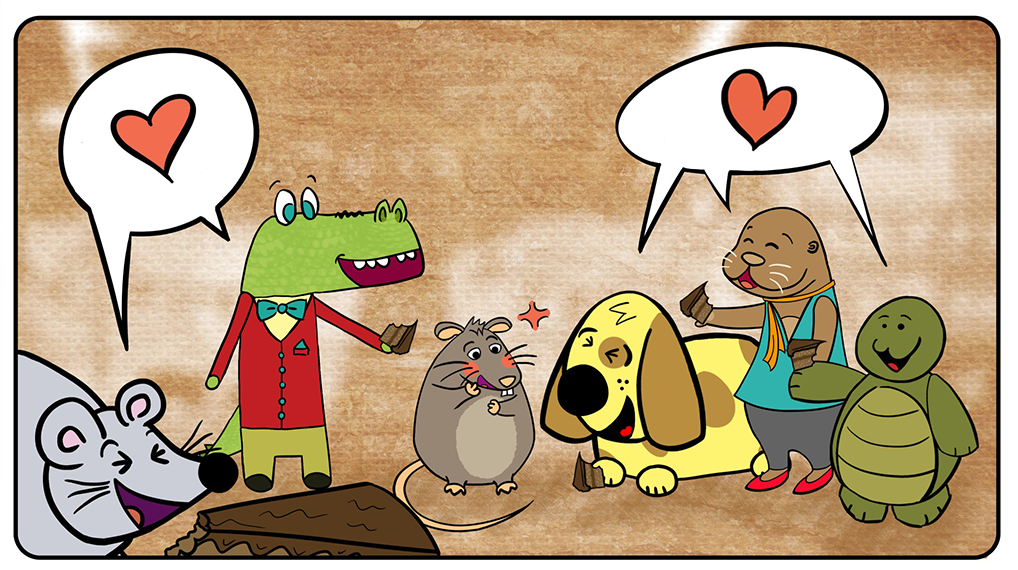 My favourite combat free games of 2021
Wow! 2021 was an incredible year for indie games! But, more specifically, it was an incredible year for combat free indie games. A few of which ended up as Steam Awards nominees for the Sit Back and Relax category. Hopefully, this is a sign of things to come, and we'll see more indie games appearing in mainstream awards.
Earlier this year, a tweet claimed there weren't any good games released in 2021! It was a gaming drought! Meanwhile, I was swamped with incredible games to play at the time. I'm sure many of us had overflowing backlogs and not enough time to play everything.
Here are seven of my favourite combat free games for the year, but there are so many more out there just waiting to be discovered. So, let's get on with this list!
TOEM
Full review | Website | Twitter | Soundtrack
Platforms: PC (Steam), Nintendo Switch & Playstation
Genre: Adventure, puzzle, exploration, point & click
TOEM is such a delight! Grab your backpack, your Hikelady (as opposed to walkman) and your camera, say goodbye to Nana and hit the road to Toem! Your journey will take you through multiple regions, with creatures to capture in your album and people with quandaries and queries to solve. Maybe you'll even get to capture the elusive Nessy on your adventure. So, let's hop on the bus and go!
TOEM is an excellent photo-taking game, with the interesting difference of being entirely in black and white. It is one of the few games I took the time to 100% because I wanted to experience everything TOEM had to offer.
Lake
Full review | Website | Twitter | Soundtrack
Platforms: PC (Steam) and Xbox inc. Game Pass
Genre: Adventure, atmospheric, story-rich
Feeling burnt out at work? Have a boss that expects you to work all day and night? It sounds like it's time to get away to the idyllic Providence Oaks to drive a mail truck. Lake is just this. Meredith is fed up with her overbearing boss and is going back to her hometown for the first time in 22 years. Her parents are on an adventure of their own, and she is filling in for her Dad as a mail carrier.
Lake is just what I wanted it to be: a laid back experience with no pressure. I had a wonderful time exploring Providence Oaks in my little mail truck and pausing to take in the view, which, rain or shine, was beautiful. Lake is an excellent game if you want a chance to slow down and enjoy the scenery.
Dorfromantik
Website | Twitter
Platform: PC (Steam & Gog)
Genres: Strategy, puzzle, relaxing, casual, simulation
Adorable and full of charm, Dorfromantik is a lovely hex tile placement town-builder puzzle game. Start with one tile in a sea of blue, and place tiles from a stack matching tile edges to the ones already placed. Build sprawling towns, giant forests, meandering rivers and more while being mindful of your limited tile pile. A creative mode was also recently released and allows you to place tiles however you like. No pressure, just build the village of your dreams.
Dorfromantik is a game I go back to again and again. Whenever I feel like I want to take a break and focus on something else, I'll load up Dorfromantik and marvel at the life on my tiles. I am always overjoyed when a train or boat tile comes out; it's so awesome to see their journey across the countryside.
Moonglow Bay
Full review | Website | Twitter
Platforms: PC (Steam and Epic) and Xbox inc. Gamepass
Genre: Adventure, fishing, RPG

After spending decades together in the city, you and your spouse decide it's time for a seachange and move to beautiful Moonglow Bay. Once thriving, it is now shrouded in rumours and superstition of monsters lurking in the bay and surroundings. Your spouse's lifelong dream is to discover the secrets of the bay and disprove the monster rumours once and for all. After surprising you with a present, they leave for an overnight fishing outing. You promise to open the gift when they get back tomorrow.
I love the relaxing vibe of Moonglow Bay. Play at your own pace and do whatever you like. Want to meet all the locals? Sure. Sail the high seas looking for adventure? Ok! Further, there is also a lovely story woven throughout about love, life, overcoming grief and learning to live again.
Unpacking
Platforms: PC (Humble, Steam and Gog), Nintendo Switch & Xbox inc. Gamepass.
Genre: Simulation, story-rich
Unpacking shouldn't be exciting or fun, and yet, it is. We all hate packing (or unpacking) when we move, but for some reason, it's far more fun when you're unpacking a strangers room and deciding where their items should go. If only real life unpacking could be done with the click of a button.
Unpacking has a real hit of nostalgia, especially if you were an 80s or 90s kid. The storytelling is incredible, with many players having the same experience even though there is no dialogue in the game. You also never see your character. The storytelling is told entirely through the items this person owns. Even the smallest details can bring big emotions in Unpacking. It is an incredible feat for a game that looks like it shouldn't be fun.
Shindig
Platforms: PC (Steam & Itch.io)
Genre: Exploration, story-rich, cute
Baxter wants to hold a big party for all his friends! They've been feeling a little glum recently, and he thinks it could cheer them up. Unfortunately, he doesn't have time to plan the party and asks for your help. Explore the island, meeting many adorable characters along the way. Each of them has a struggle they're trying to overcome. Perhaps you can help them out?
If I had a category for 'most adorable game', Shindig would win! The story can be a little heavy at times, but the characters all have a little beacon of hope. The voice acting (done almost entirely by Fay Maillardet – half of the dev team), dialogue and story are top-notch and all quite charming. Shindig is perfect if you want something cute and uplifting to play.
Lost Words: Beyond the Page
Platforms: PC (Steam, Epic Games, Humble & Gog), Nintendo Switch, Xbox inc. Gamepass, Playstation & Stadia
Genre: 2D platformer, sidescroller, puzzle platformer
Izzy is an avid writer who loves writing in her journal. One day, she starts writing a story for her gran, as they love adventuring together! Jump through the pages of her journal into a magical land where words have immense power. Overcome challenges using magic words and help save your home from destruction.
I love a combat free platformer! In Lost Words, you will get to jump around the lines of Izzy's journal as well as in the fantasy land of Estoria. I enjoyed playing through these two very different environments and seeing how they intertwined. The art and voice acting are also quite lovely and really bring the story together.
2021 was a fantastic year for indie games. It's actually quite incredible just how many excellent games were released. By the end of the year, I could not keep up with everything I wanted to play! If that's not the case for you, and you're still keen on even more games, check out my favourite combat free games of 2019 and 2020 and keep an out on everything we're yet to see in 2022!