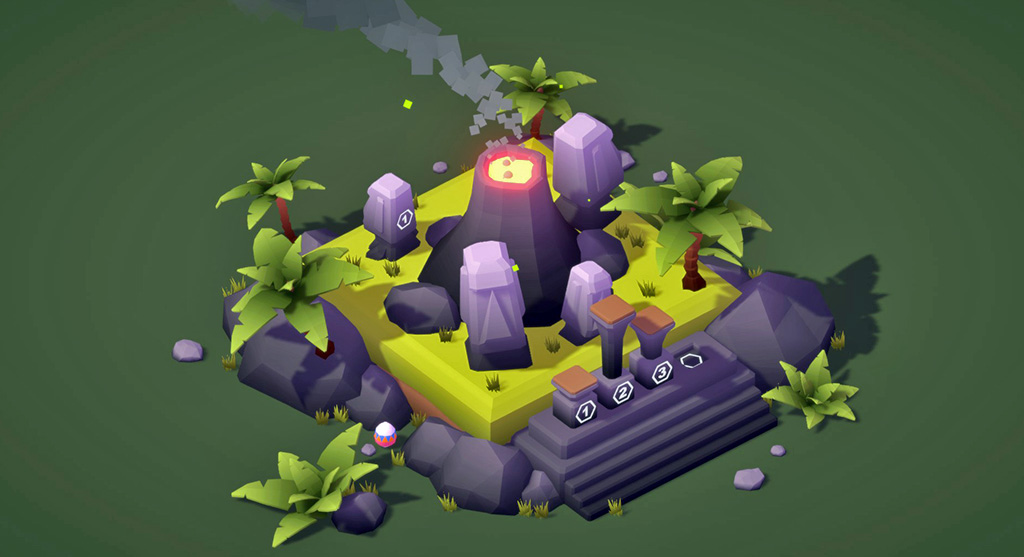 Resize the moon to change the tides. Grow or shrink the sun to change the seasons. Sizeable is a fun puzzle game filled with adorably themed dioramas where clues are revealed by resizing and placing items. There is also a super cute turtle hidden in each level for you to discover.
Gameplay
Sizeable is not a challenging game. There is minimal UI, and everything you need in each level is available to you in a compact world. Using only the mouse, you will need to pick up, resize and place items. That's it! Though, some times it can be tricky to determine where the items go. Especially if you're like me, you forget the entire point of the game and don't resize items. Definitely resize everything to save yourself some pain!
Finding the turtle (which is themed to the level!) will be the most difficult part of the gameplay. Though, sometimes they're hidden in plain sight. I'm sure I missed many that were just sitting there, waiting for me to click. You will have instant regrets when you realised you left the turtle behind, but you can go back and try each level again.
Art and sound design
With high contrast colours and gorgeous object design, Sizeable is a delight to play. I had a great time rotating each level to see all the lovely details packed in. I just wish there was an option to zoom and change the angle so that I could get in there real close!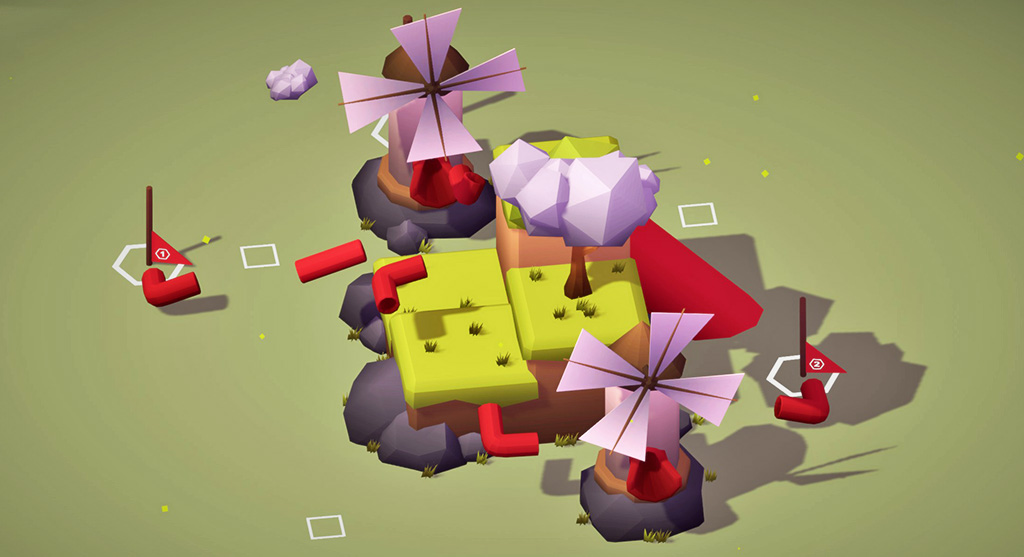 The soundtrack by Jamal Green is so beautiful. Filled with ambient sounds like rain and birds, along with piano and a touch of strings, it's the type of soundtrack you could listen to for something gorgeous in the background. The sound design was fantastic; I especially enjoyed the sounds when finding the turtle or completing a level.
Final thoughts
Sizeable is the type of game that you sit down and think about playing a few levels, then suddenly, the next thing you know, you've played through the entire game. Fortunately, if 21 levels aren't enough for you, Sander Ambroos has released a roadmap for future releases, which shows much more Sizeable content coming our way.
Want to know more?
Platforms: PC (Steam & Itch.io).
Genre: Puzzle, relaxing, casual
** Find The Strawberry received a free key for Sizeable from Sander Ambroos. All opinions are my own **