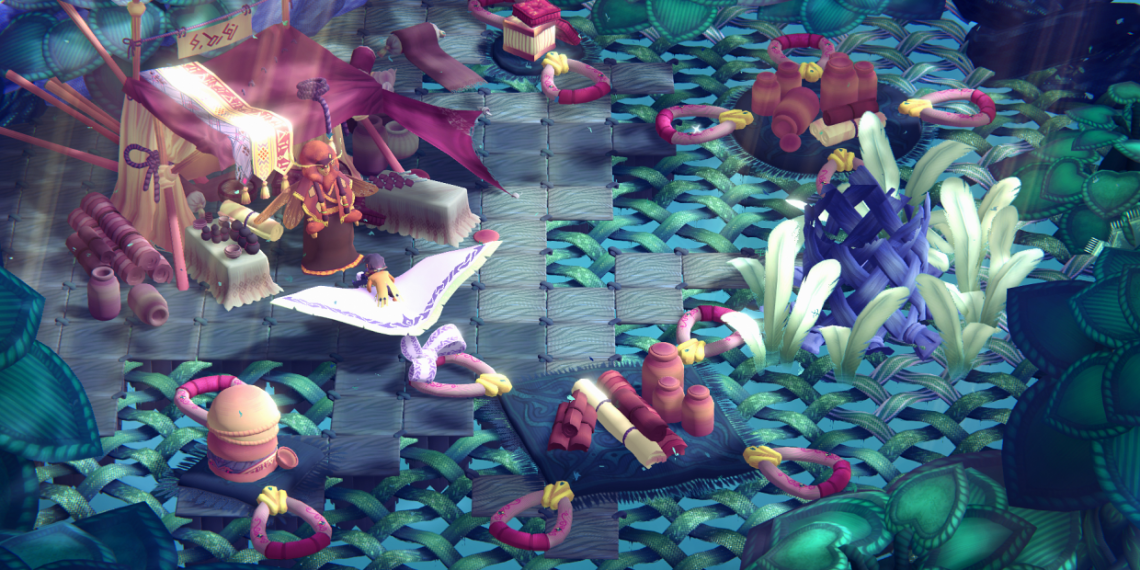 Weaving Tides – May Kickstarter Spotlight
Weaving Tides introduces us to a vibrant world of marvellous moths and wonderful weaving. Tass is a lone human in a world of moths and her foster father Kilim, a weaver dragon. A dark force has descended on their village, and Tass and Kilim set out on an adventure to save it. Together they will weave their way through puzzles and wrap up their enemies in an interesting spin on combat. I used to be an avid cross-stitcher and love the weaving component of the game.
The Weaving Tides Kickstarter launched today, and they have already reached 30% of their goal, so fingers crossed that they make it all the way! A demo is available to try at the moment if you're interested in learning more about the game.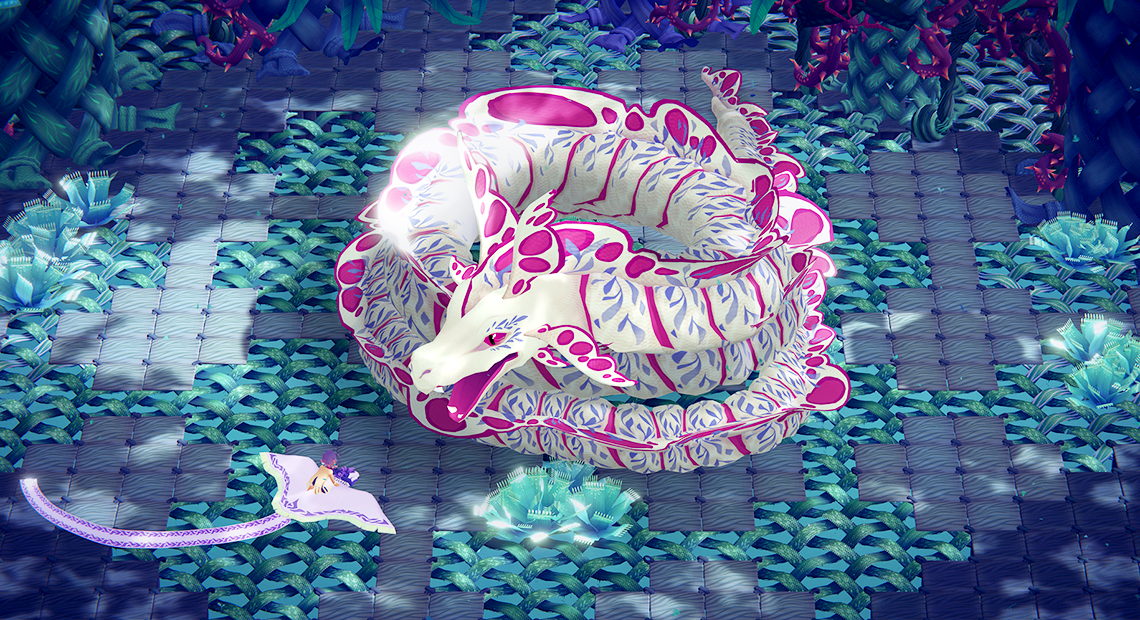 Weaving Tides switches between walking solo with Tass and hitching a ride with Kilim as he glides through the sky with a ribbon flowing behind him. I'm not exactly sure where all that ribbon comes from, but it's beautiful, and that's all we need to know. In the demo, I found the controls smooth and Kilim easy to control, although I did struggle slightly with the combat mechanics. I'm sure that will all be improved with some practice though.
Weaving is also used to solve puzzles throughout the game. I had fun with the puzzles and liked how the difficulty increases as you progress. I never felt that I didn't understand what I needed to do.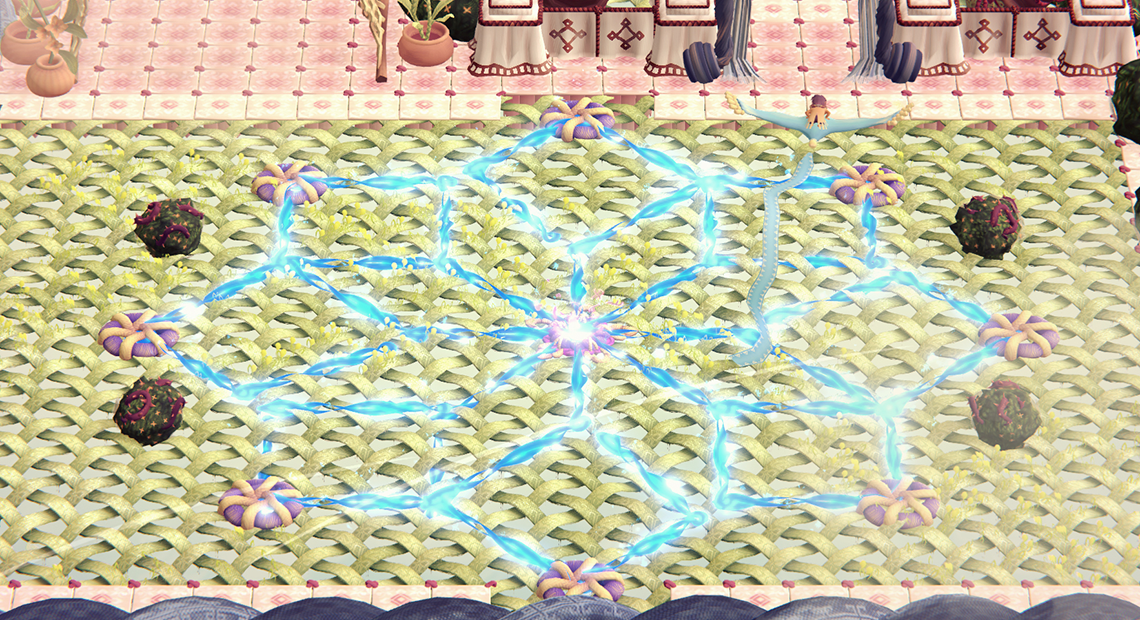 The visuals of Weaving Tides are beautiful, with so much hidden detail in the background. The character design is also gorgeous and really shines in the dialogue windows.
The sound design is coming along with some great music featured in the demo. This, in combination with the ambience and sound effects, makes for an engaging experience. Currently, there is no voice acting, and as of right now, I'm not sure if that will change. I am hoping so, as that is the one low point of the sound design so far.
Weaving Tides has been on my radar for a while, and I'm pleased to see the Kickstarter campaign begin. I am wishing them all the success and can't wait to get my hands on a copy of the game when it is released. What do you think of Weaving Tides? Does the unusual storytelling method pique your interest? Let me know in the comments below, and I hope you check out the campaign!
Want to know more?
Kickstarter | Wishlist | Twitter | Demo
Kickstarter ends: 31st May 2020
Platforms: PC, Nintendo Switch
Release date: November 2020