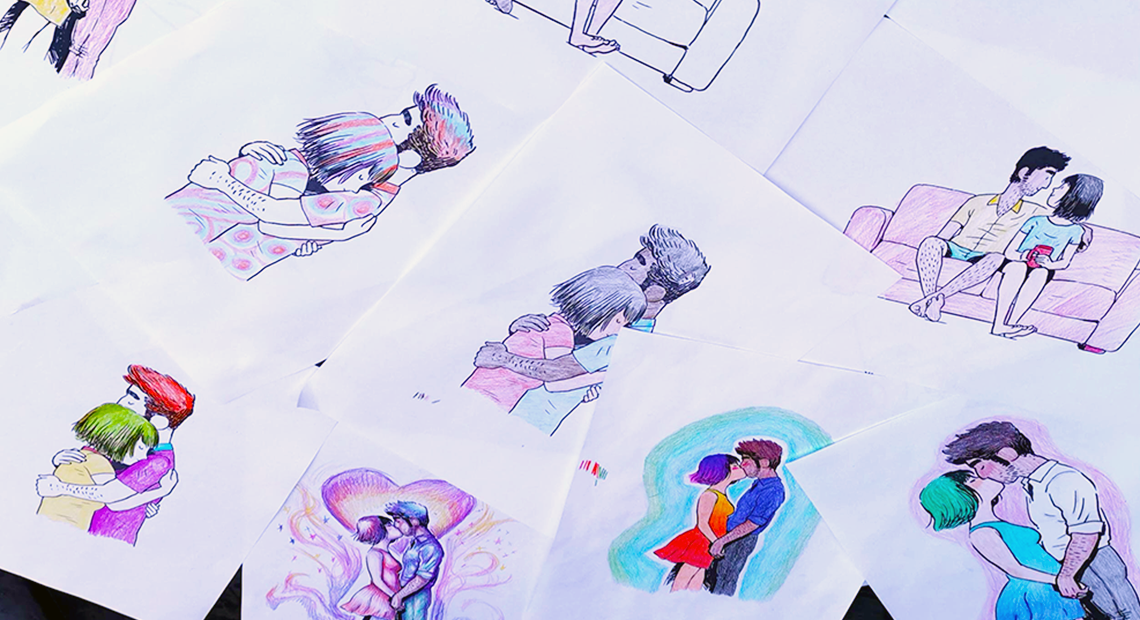 Women and NB Gamers Club Event – Florence
The National Film and Sound Archive (NFSA) of Australia is currently running a video gaming exhibition called Game Masters. The exhibition is about all things game including the history of video games, all sorts of collectables, as well as 80 games to play! While I haven't been to the exhibition yet, I did get a chance to attend the first (and maybe only) Canberra Women and Non-Binary Gamers Club. The Gamer's Club is essentially a book club except for games.
Unlike a book club, we didn't need to have played the game before we arrived. We had one hour to play the game and do some colouring while chatting with each other and then an hour to discuss our thoughts on the game. I enjoyed this format as it meant everyone would have an opportunity to play, we also had the added bonus of being in the lovely Art Deco NFSA courtyard.
The game of the night was Florence, a visual novel made by Australian devs Mountains Studio. Florence is a beautiful game about life, love and finding yourself. Florence's life is quite mundane and grey. Get up, brush her teeth, go to work, go home and repeat. Then, she meets Krish who brings some colour to her world.
Florence plays out through different panels, much like a comic, and uses small, interactive puzzles to tell the story. The puzzles are integrated well with the game, such as filling speech bubbles for conversations. When Florence and Krish first meet, there are lots of pieces you have to place but as they get to know each other it becomes much easier with only 2 or 3 pieces to place.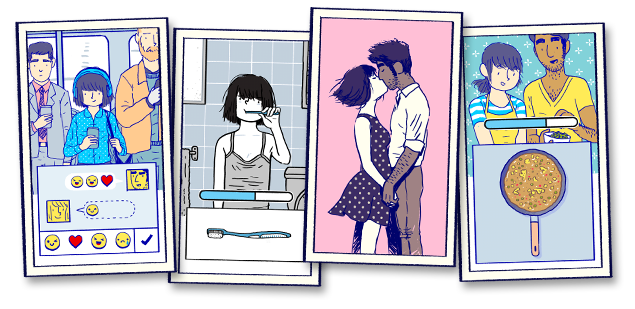 The soundtrack is amazing. Composed by Kevin Penkin, it meshes seamlessly with the gameplay and sets the tone of each scene beautifully. It is definitely one of the highlights of the game and makes it a far more emotional experience.
At only around 40 minutes, Florence is a short game, however, it sure packs a punch. It's perfect for when you're on a commute or just want to play a game without sinking a lot of hours into it.
Florence is a touching experience and was the perfect introduction to the Women's Gamer's Club. Given that it's also a mobile game it is also a good example of what mobile games can be and that they're worth spending money on.
Overall, I enjoyed the event and am happy to have been introduced to Florence as I may never have played it otherwise. It was great to see an event like this occurring in Canberra, especially for free, and I hope we get more gaming events in the future.
If you happen to be in Melbourne, ACMI runs the Women and Non-Binary Gamers Club on a monthly basis.
Want to know more?
Florence
Platforms: Apple/iOS | Android
Soundtrack: Google Play | iTunes | Spotify
Game Masters: The Exhibition