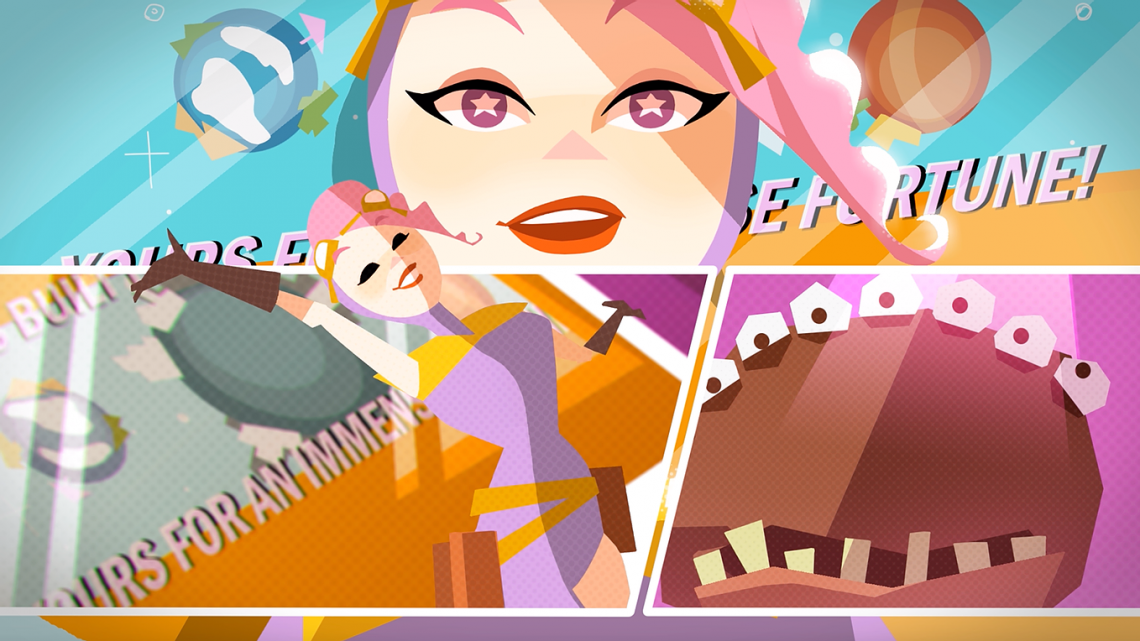 February indie game releases 2021
Hello 2021, it's time for some indie game releases! Yes, I skipped January because there weren't many new releases when I checked at the end of December, and then boom! So many games released in the second half of January.
February 2021 is set to be a pretty good month of gaming and who knows what last-minute release dates we'll be gifted with throughout the month!
NUTS
Website | Twitter
Platforms: PC (Steam), Nintendo Switch and Apple Arcade
Genres: Adventure, first-person
Release date: 4th February 2021
Get your research, GPS and map ready, it's time to go out to Melmouth Forest to investigate some sneaky little squirrels. As a rookie researcher, it's your job to place cameras in the forest during the day, and monitor them at night for glimpses of squirrel activity.
NUTS is a crazy explosion of colour, usually only using 2 or 3 colours per scene. Saturation is high, and the colours are bright, which some people will love, and some will hate. During a previous Steam festival, I played the demo and found the colours to be ok mostly; sometimes it was difficult to see the item you were looking for, though. The major downside for me is that NUTS is a first-person game. I wasn't able to finish the demo without feeling sick. Hopefully, the full version has some settings to change both colour and motion sickness settings.
Mutropolis
Website | Twitter
Platforms: PC (Steam)
Genres: Adventure, point and click
Release date: 18th February 2021
It's the year 5000 and Earth has been forgotten. All of Earth's achievements and landmarks have been lost to time except to martian Henry Dijon and his team of archaeologists. They left Mars to find the lost treasures and history of Earth, but are they prepared for what they might uncover? Join Henry and his team as they journey into the unknown on a peaceful dig, until things get weird.
Mutropolis has an interesting story and old-school point and click style. I gave the demo a try during a Steam Festival and loved the game's art and humour. It will be interesting to see what mysteries of the future (past?) Earth holds.
Henry Mosse and the Wormhole Conspiracy
Website | Twitter
Platforms: PC (Steam)
Genres: Adventure, point and click
Release date: 4th February 2021
Take another trip to the future in Henry Mosse and the Wormhole Conspiracy. Henry is just your average teen. He studies cosmic meta-algebra and has a part-time job helping his Mum with her galactic deliveries company. Everything is same same until one day they get a once in a lifetime business opportunity that leads the Mosses to the mysterious Cape Coocoo. They find themselves entangled in a sinister cosmic conspiracy and on an adventure that will determine the fate of the Mosses and the Far Star Galaxy.
Henry Mosse and the Wormhole Conspiracy looks like a fun adventure with a fantastic art style and a dynamic score that reacts to your choices! There are branching puzzles that cater to different play styles and helpful gadgets for highlighting objects and offering progressive puzzle hints. Something I need as a point and click novice. With beautiful cut scenes, many environments to encounter and characters to meet, Henry Mosse and the Wormhole Conspiracy looks like it'll be an out of this world adventure!
Lemon Cake
Twitter
Platforms: PC (Steam)
Genres: Simulation
Release date: 18th February 2021
Restore an abandoned bakery, bake delicious pastries and keep your customers happy. Lemon Cake is a lovely, if sometimes frantic, life sim where you focus on serving customers in the cafe, preparing and baking food and growing your own produce. As you progress, gain access to more recipes, ovens and cute outfits for your character!
The art style in Lemon Cake is super cute from the character design to the delicious pastries. I watched a recent stream of the demo, and it looks like a lot of fun, except maybe the lunchtime rush! It's so satisfying to get to the end of the day though, and get to buy some upgrades and do it all again!
Rain Invasion
Twitter
Platforms: PC (Steam)
Genres: Adventure, 2D platformer
Release date: 1st February 2021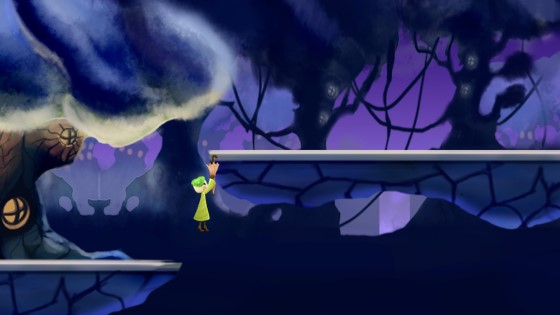 A shooting star falls from the sky, and suddenly the sky is shrouded in black clouds and endless rain. A girl from the Vitu people sees the shooting star and needs to know where it lands. Her curiosity leads her to stumble on a real threat to the world she knows.
Rain Invasion looks like a cute 2D platformer where you use your umbrella to solve puzzles. Made by a novice solo dev, I'm interested in seeing how the game plays and what this mystery threat is.
Catty & Batty
Twitter
Platforms: PC (Steam)
Genres: Casual, couch co-op, puzzle
Release date: 10th February 2021
Play as spirit guides Catty & Batty to build paths that lead the spirits home. Inspired by Lemmings, Catty & Batty has players lay down obstacles for spirits to bounce off to guide them in the right direction. Hopefully, unlike Lemmings, there will be no falling off cliffs or exploding of spirits when things go poorly.
Catty & Batty's art style is a fun notepad doodle style with 800 hand-drawn sprites included in the game. Play solo or with a friend (couch co-op or remote play) and see if you can make it through all 30 levels.
Whether you're up for a bit of adventure, a classic style point and click or a bit of a puzzler, the February 2021 indie game releases have something for everyone. What are you most looking forward to? Did I miss your favourite upcoming release? Let me know in the comments!