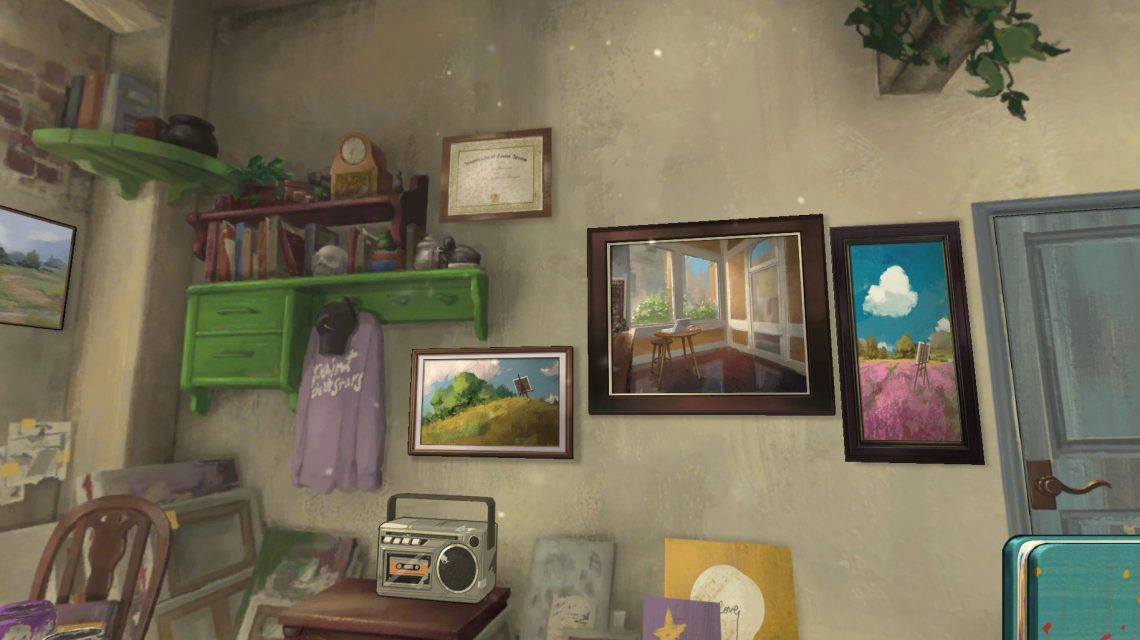 Behind the Frame: The Finest Scenery review
Behind The Frame opens to an apartment full of art and colour. Play as an aspiring artist trying to finish an art piece for submission to win a contract. The deadline is coming up quick, so some rules have been set. Music, breakfast, resume, coffee, paint, and repeat until you get it done! But it's not all chores and crunch. Take a break and glance out the window to your neighbour across the way, and see what he's up to. Maybe get inspired to sketch or paint what you see.
Gameplay
The gameplay in Behind the Frame is simple yet effective. It is essentially a point and click game, but with the bonus of getting to sketch and paint the story. Glance out your window and notice your neighbours cat, then decide to sketch it in your sketchbook. Fortunately, no skill is required as you just need to fill in the rough shape of the sketches and paintings, with the game filling in the gaps.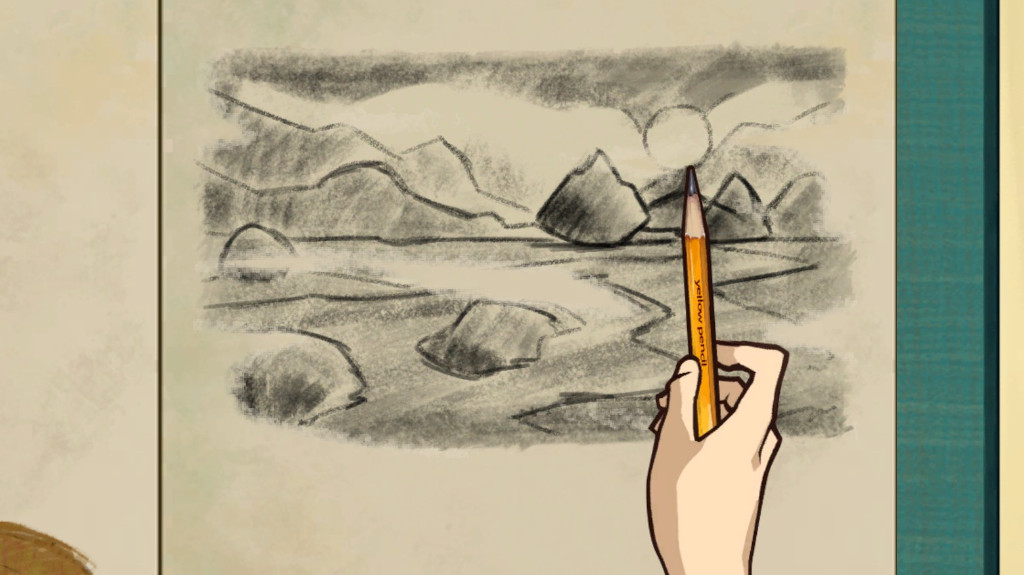 Initially, as you work on the art piece for submission, you will only have one colour of paint, but more will be found as you unlock clues around your house. You'll need to refer to your draft and then fill in the colours on your easel. The game will let you know when it's not quite right and give you a chance to start over.
While the game can be played on a computer, the experience would be enriched by playing on mobile. Being able to swipe your finger across the art and sketches rather than using your mouse sounds much more enjoyable to me. It reminds me of Florence in that way, which would not be as good an experience on a computer.
Art and sound
With its Ghibli-esque art style, Behind The Frame is beautiful. There is beauty to enjoy from the scenery in the cut scenes to glimpses through the neighbour's window. Even the eggs for breakfast look lovely. This is to be expected (hopefully) with a game all about art. The only part where this fell down a little was with the art we create as part of the story. Considering it's being submitted to win a contract, it's pretty average. On the plus side, the big boxy shapes, without intricate details, are easy to paint when using a mouse.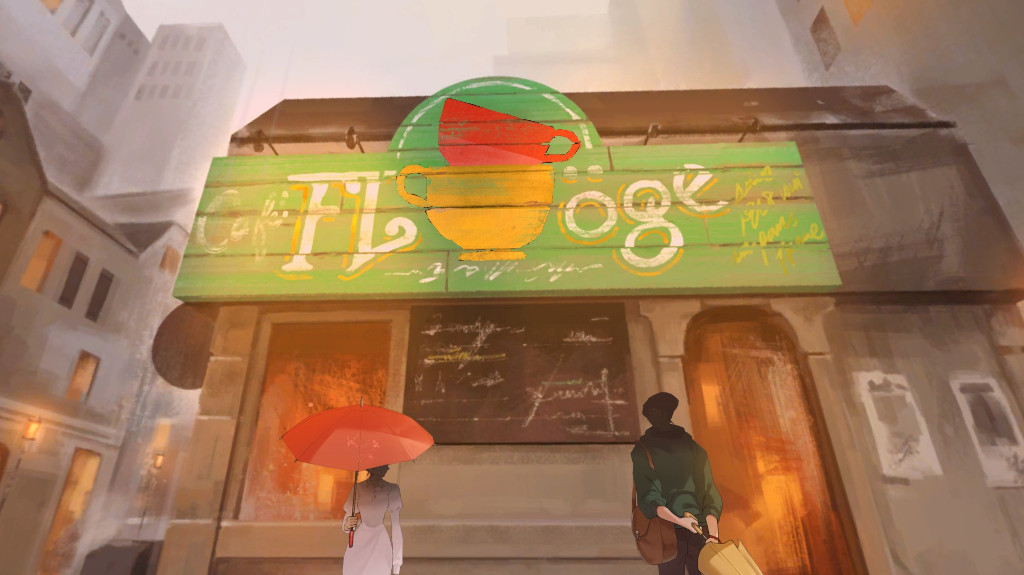 Behind the Frame has a lovely soundtrack throughout the chapters. It gave a lightness to the game, even though the gameplay itself was a bit, intentionally, monotonous. I can imagine it being nice background noise when trying to create your masterpiece. The voice acting was pretty lacklustre and didn't bring a lot to the game. It could easily have been removed without losing something from the game.
Final thoughts
Behind the Frame is a beautiful game, which lends itself well to mobile. Part of me wishes that's how I had played it! While I enjoyed painting, sketching and solving puzzles, the story was a letdown. I got to the end and wasn't quite sure what to make of it. I took some time to think about it. Thinking maybe it would come to me. It didn't. I ended up checking out what the good people of Steam thought it was all about. After reading their explanations, it all made sense! You may be able to get it from the game itself, but you might need to think outside the box or, behind the frame, as it may be, to understand the ending on this one.
Want to know more?
Platforms: PC (Steam, Itch.io, Gog, Epic, Game Jolt), iOS and Android
Genre: Adventure, narration, atmospheric, story-rich, interactive fiction