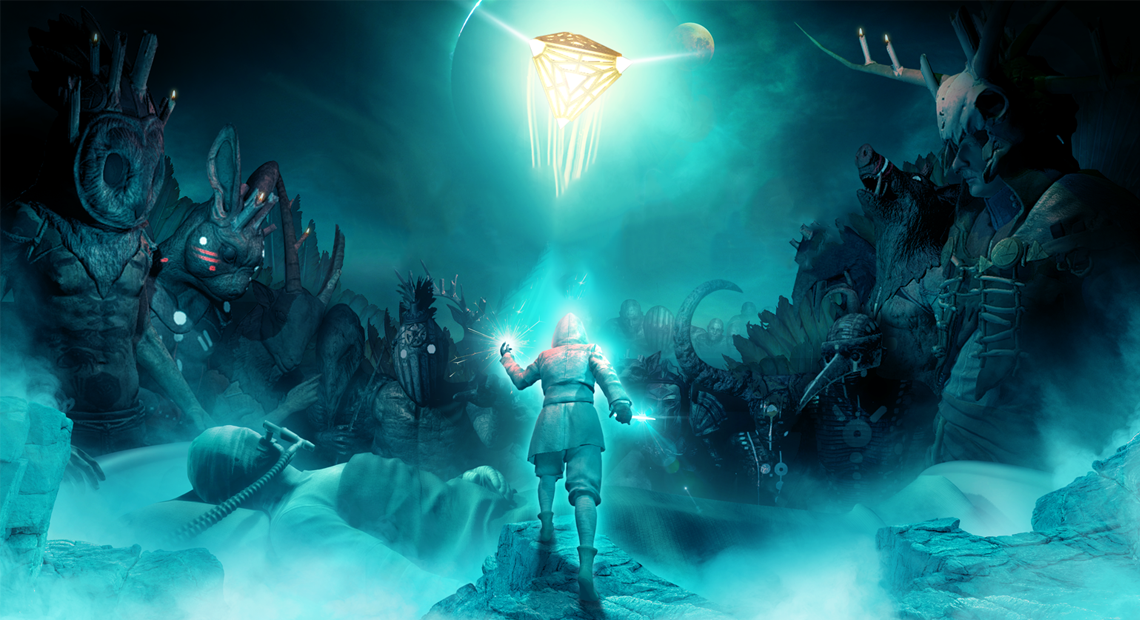 June 2020 top indie game releases
June is upon us, and it comes with some great looking indie game releases. I've picked my top titles for the month, and I love the variety June has in store.
Who would have thought we'd see guided meditation, the limbo of purgatory and the adventures of a farming sim all in one month?
The Almost Gone
Platforms: PC (Steam), Nintendo Switch, iOS and Android
Release date: 25th June 2020
Genres: Adventure, point and click, puzzle
Find hidden clues throughout the dioramas that make up The Almost Gone. Stuck between life and death, a girl must experience and investigate her memories to try and find the truth about her death.
The art style in The Almost Gone is breathtaking, and I love how the dioramas are used as small snippets of memory. The Almost Gone will be a must-play for me.
Best Friend Forever
Platforms: PC, Nintendo Switch
Release date: 18th June 2020
Genres: Simulation, dating sim
Best Friend Forever caused quite a stir when it was first announced. People were going crazy for the game and, after a few delays, the time is finally here for us to meet our furever friends.
Start a new life in Rainbow Bay by adopting a dog, setting yourself up on Woofr and finding love at the dog park – with the humans, no interspecies love here. Could Best Friend Forever be the Dream Daddy of 2020? Find out soon!
Summer in Mara
Platforms: PC (Steam), Nintendo Switch, PS4 and Xbox
Release date: 16th June 2020
Genres: Adventure, Farming Sim
I've had my eye on Summer in Mara since the Indie Gogo and have been anticipating the release, the day is finally (nearly) here! Summer in Mara is a farming sim with an added dash of adventure, as well as a coming of age story for orphan Koa. Explore an archipelago, look out for pirates, update your boat, and when you're done with all that, come home and tend to your lovely farm.
A demo was released last week for Summer of Mara which shows a small snippet of farm life. I was hoping for a bit more from the demo, but hopefully, the promise of pirates is worth the wait until the full release.
Evan's Remains
Platforms: PC (Steam), Nintendo Switch, PS4 and Xbox
Release date: 11th June 2020
Genres: Adventure, puzzle platformer
Genius Evan has been missing for years without a trace, until one day a letter arrives claiming to be from Evan. Evan wants a girl called Dysis to come and find him. Play as Dysis in this puzzle platformer adventure and unravel the mysteries of Evan's disappearance.
Evan's Remains looks to be an exciting mix of puzzle platforming and vibrant story-telling. I am intrigued, to say the least.
A demo of Evan's Remains is available now if you want to check it out before the full release.
Waking
Platforms: PC (Steam), Xbox
Release date: 19th June 2020
Genres: Adventure, atmospheric, action
Waking is a mix of action and, strangely enough, guided meditation. Stuck in a coma, we must fight to survive and not let death take us.
Waking is unlike anything I've seen before in a game, and I'm keen to see how the strange combination of combat and meditation works out. I was also drawn to the art style as there are sections of these beautiful wings that definitely made an impact on me.
Townscaper
Platforms: PC (Steam)
Release date: June 2020
Genres: simulation, sandbox
Build tiny towns in an infinite ocean and change them to your heart's content! Some may not call this a game; it's true there is no combat or quests or end game. It's simply a sandbox city builder which suits me just fine. City builders are one of my favourite games, but I am always sad when the inevitable invasion or disaster tears my work to the ground.
Townscaper is highly customisable, and I can't wait to get in and build a wacky town, village or city that will live on forever.
These are my picks for indie game releases for June, what did you think? Have you found something new to enjoy for the next few weeks? Let me know if I missed any that you've been keen to see.