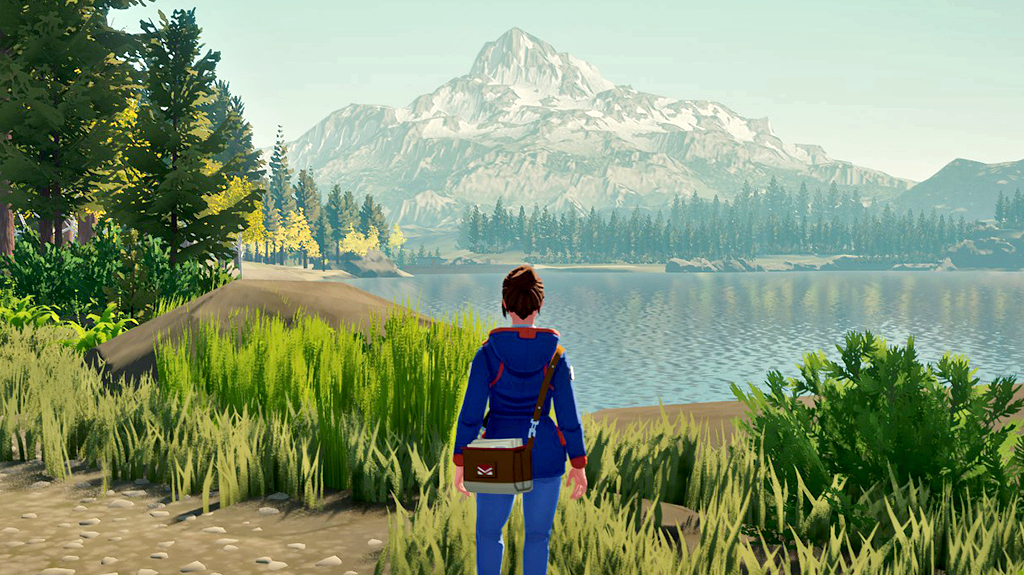 September 2021 indie game releases – part 1
It is indie game releases time again! Months like September make me so happy that I discovered indie games. I can't imagine living in a AAA world when there are so many incredible indie games released all the time. This month is no exception, and it's jam-packed with excellent experiences.
Lake
Genre: Adventure, story-rich
Platforms: PC (Steam) and Xbox
Release date: 1st September
Meredith is fed up and burnt out with her big-city job as a software developer, so she decides to take some time off to go back home to the beautiful Providence Oaks. Her parents are off on an adventure of their own, and Meredith is filling in for her Dad as the local mail carrier. So, jump in your post truck and drive the streets of Providence Oaks, meeting the curious characters of Providence Oaks at each stop.
Lake is finally here! I played the demo a few months back and have been impatiently waiting for the release ever since. Lake is one of those games where you think, "why do I like this?" but it doesn't matter; the point is you do! I hate driving in real life, but I love it in Lake. It helps that the scenery is breathtaking. It also helps that it doesn't matter if you crash into a mailbox.
Summer Gems
Genre: Adventure, relaxing
Platforms: PC (Itch)
Release date: 1st September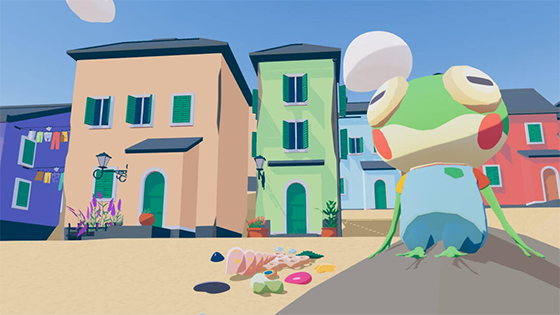 Summer Gems is about those fleeting experiences we have in life that can change us forever. Leo and Mara meet each other during a week in summer and build a beautiful friendship. Find treasures by the sea as memories of this time together, and send letters for those moments you want to share a written thought.
Summer Gems reminds me of summer spent swimming in the ocean and getting covered in sand, then having fish and chips as the sun goes down. A carefree, relaxing experience where time doesn't matter. It started as part of a game jam, and 3ofCups have expanded the idea. I can't wait to see what they've come up with!
Webbed
Genre: 2D platformer, puzzle platformer, adventure
Platforms: PC (Steam, Humble & Gog)
Release date: 9th September
Webbed is a spider game you're going to want to play! Our spider friend is on a quest to save her boyfriend from a bowerbird. Climb trees, swing from vines and make incredible webs to explore the world. You'll also find some friends that need a hand in the form of a quest.
I played the Webbed demo as part of a Steam Festival last year and had fun playing as our little spider protagonist, flinging her around by web all over the place. Isn't it interesting how, in some games, we're a happy little spider just making webs, but in others, the spiders must be squished? Fortunately, there is no squishing of our spider friend here, I hope.
The Rewinder
Genre: Adventure, point & click
Platforms: PC (Steam)
Release date: 10th September
If you see a mysterious long-haired woman by the lake calling out your name, be sure to never, ever reply. Play as The Rewinder to unravel the mystery of the village. The Rewinder has an extraordinary power to be able to travel into memories and change peoples minds. Change the past to improve (hopefully) the present.
I also played The Rewinder demo at a Steam Festival last year and was intrigued by the story and feel of the game. The puzzles felt intuitive, though sometimes a little tricky, but never so much that I was left feeling stuck. I am interested now to see the full story of this mysterious woman in the village and where all the other villagers went.
Milo and the Magpies
Genre: Point & Click, adventure, hidden object
Platforms: PC (Steam and Itch)
Release date: 7th September
Milo, a curious cat, needs help finding his way home after getting distracted by some pesky magpies. Sneak through 9 unique, hand-painted gardens, all with their own theme song, solving puzzles and finding hidden objects along the way. Can you outsmart the pestering magpies and guide Milo back home?
I also played the Milo and the Magpies demo (still available on Itch) at a game festival (I may play a lot of demos), and it had such a calm, relaxing atmosphere. The art and music are beautiful, and the puzzles and hidden objects are enjoyable to work out.
The Artful Escape
Genre: Adventure, action, 2D platformer
Platforms: PC (Steam) & Xbox incl. Game Pass
Release date: 9th September
Francis Vendetti, a teenage guitar prodigy, is struggling to escape the musical legacy of his uncle. When posed with the question, "Have you considered becoming someone else entirely?" He decides to go on an adventure of discovery into the cosmos to become the most elaborate stage persona the world has ever seen.
The Artful Escape came to my attention as part of the Annapurna Showcase in August, and it just looked so bright, shiny and bizarre that I was instantly on board to play. I am ready to help Francis find his place on the stage!
Kraken Academy!!
Genre: Adventure, story-rich
Platforms: PC (Steam, Humble & Gog)
Release date: 10th September
It's your first day at Kraken Academy, and things are… weird. The kids are mean but also overly keen to share their hobbies with you, so be prepared to join the Music, Art, Sports and Drama clubs. Then, if dealing with all the issues of a first day aren't enough, there's that whole issue of the Kraken that needs your help to save the world.
The trailer for Kraken Academy is so wacky! It's over the top weird, and I don't even know where to start to describe my thoughts. There are also mentions of time loops on the Steam page, which interests me, but I'm not sure how that all works with everything else this game has going on. It's sure to be a wild time!
One of the great things about indie games is just how much freedom to explore there is. I think that is displayed so well in this selection of games! We're living in an awesome age of gaming when there are so many weird and wonderful games to play!