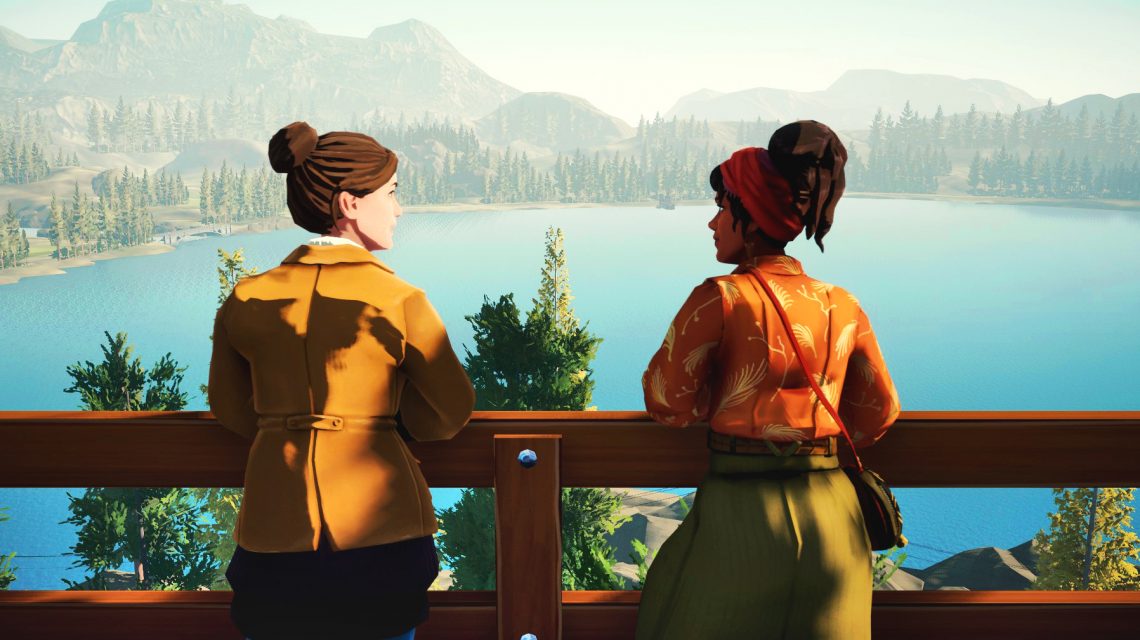 Feeling burnt out at work? Have a boss that expects you to work all day and night? It sounds like it's time to get away to the idyllic Providence Oaks to drive a mail truck. Lake is just this. Meredith is fed up with her overbearing boss and is going back to her hometown for the first time in 22 years. Her parents are on an adventure of their own, and she is filling in for her Dad as a mail carrier.
Fortunately, the year is 1986, and people haven't discovered the world of online ordering yet, so delivering mail in the sleepy town of Providence Oaks is a pretty nice way to spend the day. Not only will you get to meet some new people, but also reconnect with people from your past. Hopefully, they're eager to see you after all this time.
Gameplay
After receiving a crash course in mail delivery, it's time to jump in the driver's seat and get the mail delivered! Each day in Lake begins as the sun peeks over the mountains of Providence Oaks. Meredith receives the deliveries for the day and hops into the truck to start the day. Driving around is great in Lake, and fortunately, the truck is very forgiving. No one gets upset when you drive into their fence, or worse, their car. They'll even wait patiently if you park in the middle of the street.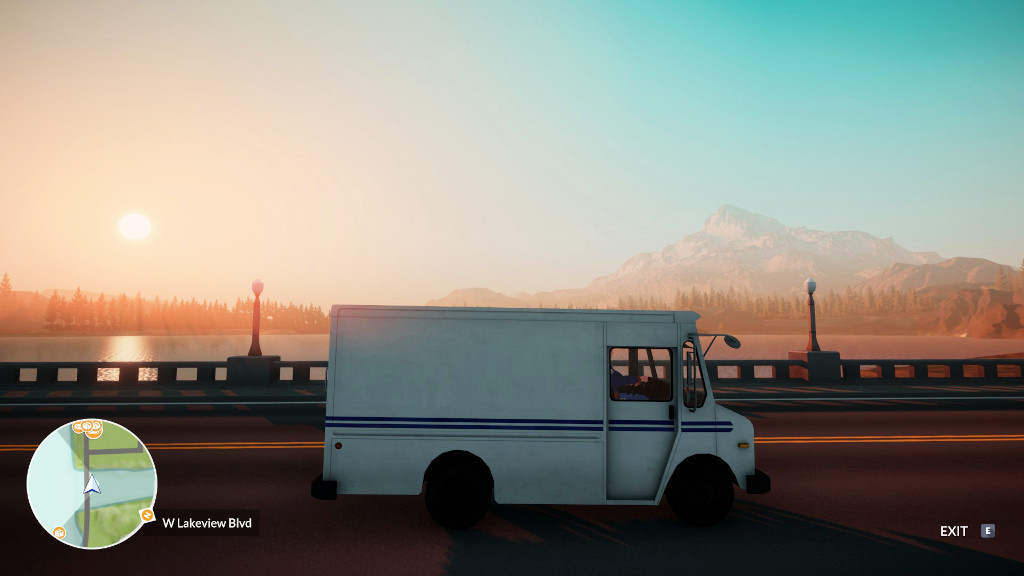 There is even an auto-pilot mode, where you can choose a white icon on the map, and the truck will drive itself while you check out the scenery. If that all feels a bit slow to you, Lake does have fast travel to a few points around the map. Select an orange icon and be instantly teleported there. I tried this while holding up a line of cars, and I wondered what they thought about the disappearing mail truck. Personally, I enjoyed driving around each day and rarely used either shortcut.
The other part of Lake is the nightlife. Meredith occasionally receives phone calls and sometimes get invited out by the locals. These events are much more structured than the daytime, with some of them feeling skipped entirely, like babysitting for a friend, and I wish they had allowed for more interaction. Even the option of driving ourselves would have been excellent. I wanted to get out and see the night sky of Providence Oaks!
Art and sound
Providence Oaks is breathtaking! It made me yearn to go somewhere similar to take in the beauty and relax. The titular lake, surrounded by snow-capped mountains, is really something to sit and enjoy from all angles while doing your mail rounds. I definitely went up a gutter or two while trying to drive and check them out. Unfortunately, the character design isn't quite as impressive, with characters lacking expression and poorly synched dialogue. It would have been excellent to have more than blank faces and lips that didn't match what was being said, but the voice acting made up for some of the other character flaws.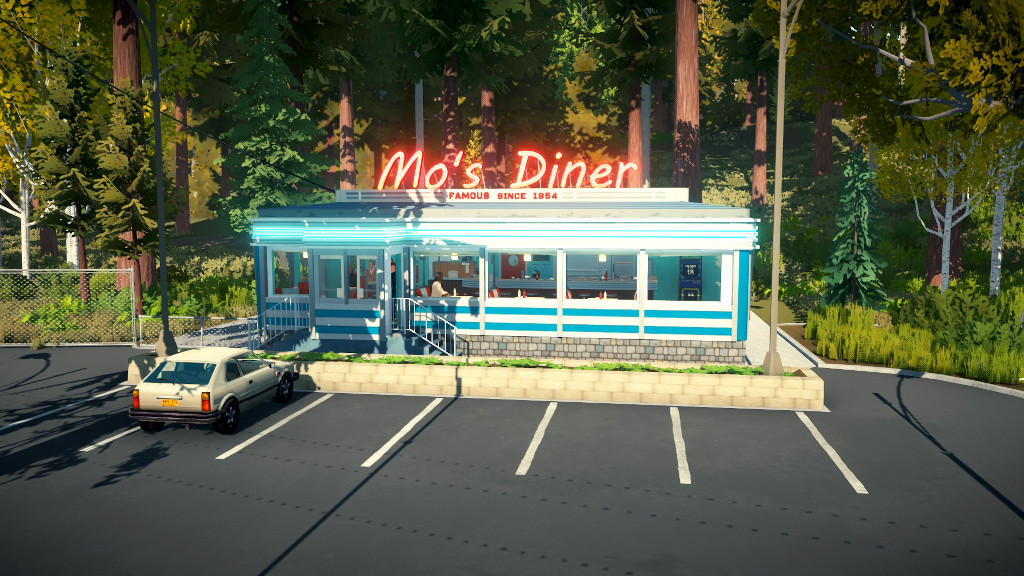 There isn't much music in Lake, with the (pretty big) exception of the radio in your truck. It only gets a local station that doesn't have a wide variety of songs, but the ones it does have will be forever in your head. It actually reminded me of listening to the radio when popular songs of the time would constantly repeat throughout the day. I definitely don't miss those days, but the songs in Lake enhance the 80s feel and all add to the relaxing vibe of the game.
Final thoughts
Lake is just what I wanted it to be: a laid back experience with no pressure. Would it have been nice to have more interaction with the locals? Absolutely! The time with them was too fleeting, and it's probably the only thing I would change. Overall, though, I had a wonderful time exploring Providence Oaks in my little mail truck, and pausing to take in the view, which, rain or shine, was beautiful.
Want to know more?
Website | Twitter | Soundtrack
Platforms: PC (Steam) and Xbox
Genre: Adventure, atmospheric, story-rich
** Find The Strawberry received a free key for Lake from Indie Bros. All opinions are my own **