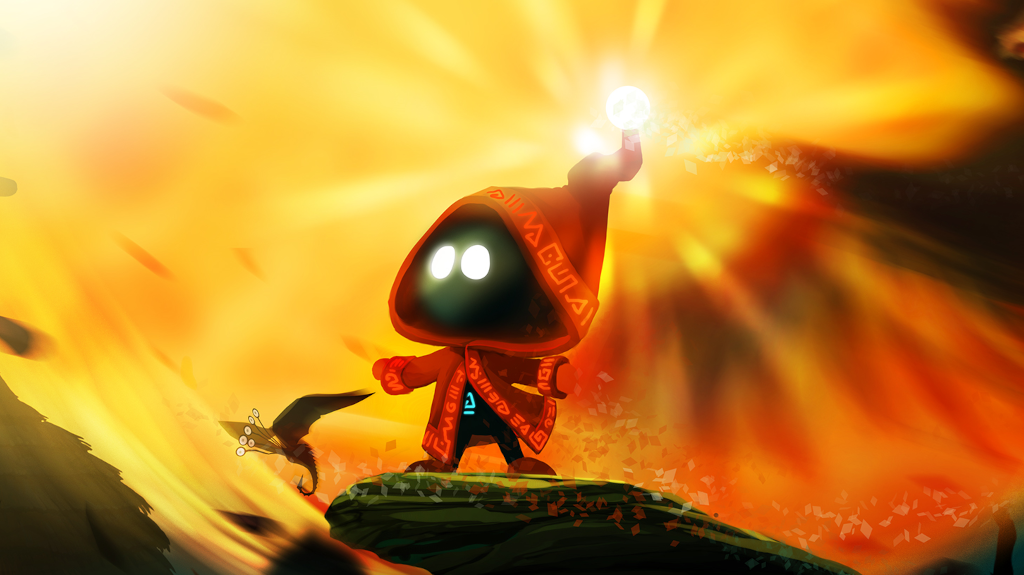 July 2021 indie game releases – part 2
Do you enjoy platformers? How about some adventure? Well, part two of the July 2021 indie game releases are for you! More than half the games I'll be mentioning today are platformers, and they're all full of adventure! A couple of them I backed on Kickstarter, so I'm keen to see them come to full release. They all have the added bonus of having great graphics ranging from bright 90s nostalgia to dark and beautiful. So, let's check them out!
Omno
Genre: Adventure, exploration, combat-free
Platforms: PC (Steam & Epic), Playstation, Xbox inc. GamePass
Release date: 29th July
Take a journey through an ancient world in the atmospheric adventure game, Omno. With a gorgeous landscape and beautiful soundtrack, the Omno demo is a delight for the senses. Adventure through forests, deserts and tundras, and maybe you'll see a dinosaur along the way!
It's finally time for Omno! I took a first look at the demo last year and have been hooked ever since. I can't wait to see what adventures this beautiful game takes us on and what mysterious creatures and beautiful environments we may find. There will be a full review up in August, so look out for that.
Unbound: Worlds Apart
Genre: Adventure, 2D platformer, combat-free
Platforms: PC (Steam & Gog), Nintendo Switch
Release date: 28th July
After an ancient sickness is unleashed on Soli's world, Soli must use their portal power to bring peace and health back to the world. Unbound: Worlds apart is a combat-free metroidvania platformer that uses magic portals to solve puzzles, surrounded by a beautiful world.
Unbound: Worlds Apart is finally here! I backed the Kickstarter in 2019 and was lucky enough to be part of Soli's world tour last year. Unfortunately, due to COVID, Soli got a bit held up in transit, but the game is still going ahead! Since the Kickstarter, they took on more artists and a writer to help the game along. So I'm keen to see how it has changed since the prologue and find out more about Soli.
Ayo the Clown
Genre: 2D platformer, adventure
Platforms: PC (Steam) and Nintendo Switch
Release date: 28th July
Ayo is just a clown living his life in his peaceful town who likes to juggle with his dog, Bo. He hangs at the carnival and dreams of being with the shoemaker's granddaughter. Then one day, he is awoken suddenly to find out that, gasp, Bo has gone missing! Ayo is now on an epic adventure through the wacky world of the game.
Ayo the Clown is full of 90s vibes and reminds me of games I grew up with, like Commander Keen, Cosmo's Cosmic Adventures, and Duke Nukem (before he went 3D). I had the opportunity to playtest some of the game, and it's an excellent platformer with fun mechanics like using a balloon to float. There are also hidden items to find in each level. As a backer and a playtester, I'm keen to get into the full release.
Existensis
Genre: 2D platformer, adventure, combat-free
Platforms: PC (Steam)
Release date: 19th July
Known to the world as "The Mayor", you are an artist planning your most incredible creation; A tower that represents your life, but you're not satisfied with your designs, so take a pilgrimage to seek the meaning of life and death. Explore branching paths through colourful cities, hidden settlements within old forests, and vast libraries in this combat-free game.
In a fantastic feat, the graphics in Existensis are entirely drawn and animated from paper. They are beautiful and vibrant and make me want to find every little detail. I am interested in exploring these winding worlds and seeing if The Mayor finds what they're looking for.
Where the Snow Settles
Genre: Adventure, exploration
Platforms: PC (Steam & Itch) and Xbox
Release date: 23rd July
The world, as Aurelia knows it, is crumbling all around her. It's the coldest winter in memory, and Aurelia is lost outside the village. With the help of her sister and some enigmatic spirits, Aurelia can learn why the world is falling apart and how to build the strength to stop it. Talk to characters, listen to their stories, and find your way through an uncertain world.
I played the demo for Where the Snow Settles at PAXAUS back in 2018 and was instantly taken by the beautiful scenery and atmosphere of the game. It's always fun to find an Australian dev (I'm Australian, if you didn't know!) working on something special, so I've been keen to try Where the Snow Settles ever since. I can't wait to experience this gorgeous coming of age game.
Alpaca Stacka
Genre: 3D platformer, exploration, collectathon
Platforms: PC (Steam)
Release date: 29th July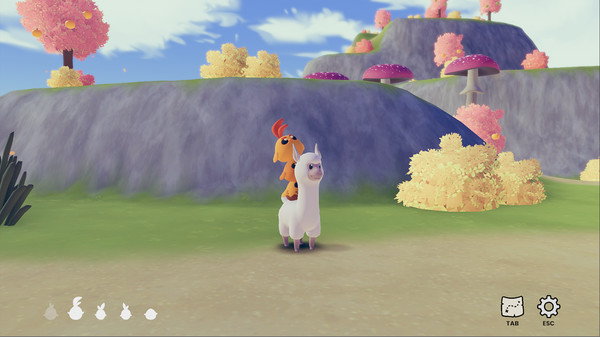 Paz is a kind alpaca dedicated to helping out their animal friends. Explore the island and collect Mama Hen's lost chickens; you might also find Streusel, the mischievous squirrel, while on your quest.
I couldn't find out much about Alpaca Stacka, but the description and art made me want to mention it here. It looks adorable, and I love the idea of stacking chickens on an alpaca! It is a free game, so worth your time finding out what it's like to be a friendly alpaca.
I love that we have a little bit of platforming, some exploration and a whole lot of adventure in these games, and I can't wait to see what journey they take me on. Want even more new releases? Check out part one of the July 2021 indie game releases.