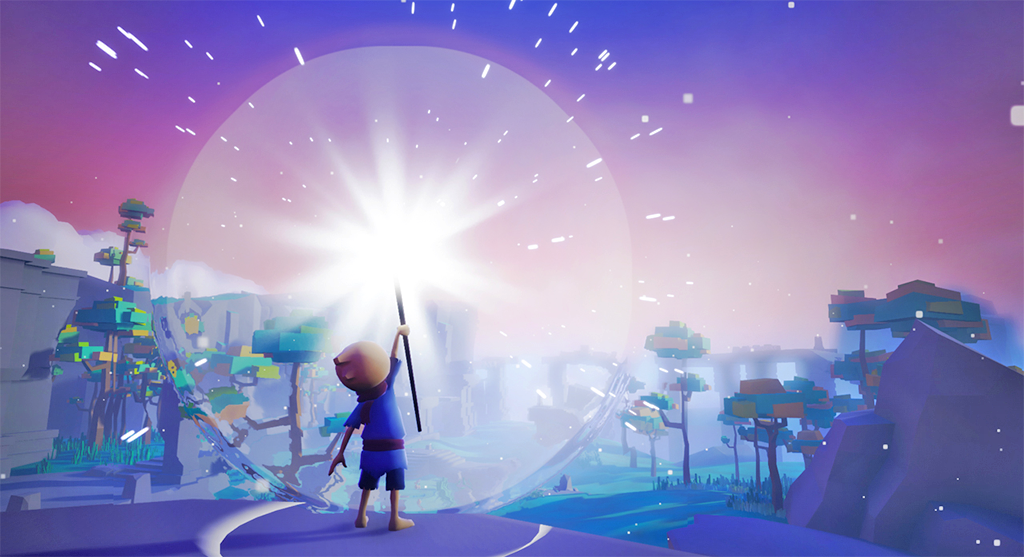 Take a journey through an ancient world in the atmospheric adventure game, Omno. With a gorgeous landscape and beautiful soundtrack, the Omno demo is a delight for the senses. Adventure through forests, deserts and tundras, and maybe you'll see a dinosaur along the way!
The Omno demo throws you into the world without a much direction, but it does help you along with controls and an objective. Other than that, you're left to your own devices to explore your surroundings. Fortunately, the surroundings are gorgeous and filled with trees, towering cliff-faces, and the occasional dinosaur. You will also bump into cute creatures who leave droplets of energy to collect as they scamper away.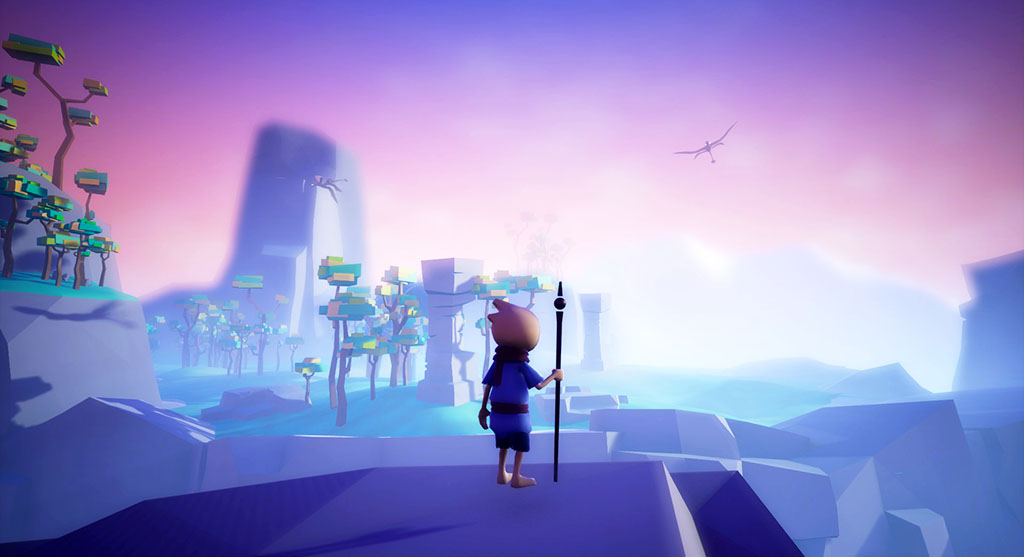 The demo is relatively short at the moment but gives a good idea of how the game world will look and feel. There are no time restrictions with Omno, so the demo could take you 10 minutes or more, depending on how much exploring you like to do. The demo doesn't include any story yet, but I am hopeful there will be an overall purpose in the full game. At the least, there will be friendly creatures to find along the way.
Omno is a relaxing game that is combat-free. I am always excited to see how developers tackle a game without combat and how the story progresses without it. Omno looks to be going down the path of puzzles and curious creatures to get their story across. Want to find more cool combat-free games? Check out my picks from 2019.
I am pretty keen on seeing how the development progresses with Omno. The beautiful characters and landscapes, as well as the lovely soundtrack, have so much promise, and I hope the full release is just as enjoyable.
Want to know more?
demo | wishlist | website | Twitter
Platform: PC, PS4 and Nintendo Switch
Genres: Adventure, exploration, puzzle, platformer
Release date: Q1 2021