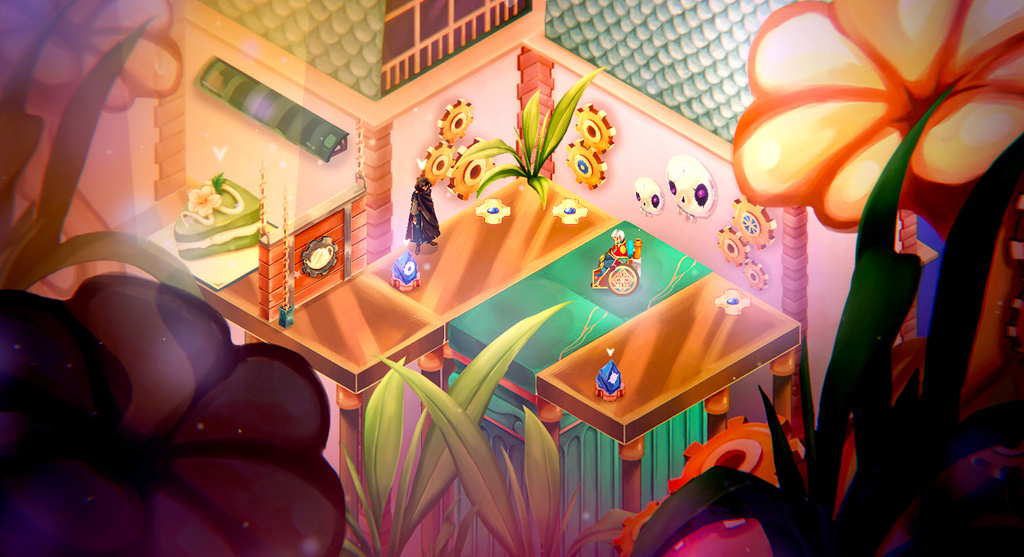 April 2021 indie game releases – part 2
A few days after posting my previous new releases post, I wondered whether I had made a mistake in splitting the indie game releases into two. The answer is a definite no! As predicted, more games announced their release for the end of the month that would have been missed if I had only done one post. So, let's get to it! Here are the indie releases that snuck a release date into the second half of the month.
Hitchhiker – A Mystery Game
Genre: Adventure, mystery, story-rich
Platforms: PC (Steam), Nintendo Switch, Playstation, Xbox, Apple Arcade
Release date: 16th April
A hitchhiker with no memory or destination. This could be the start of a horror game or a road trip adventure. Fortunately, it seems like Hitchhiker is the latter. Meet a cast of interesting people with their own stories to tell, and try to stitch together your own story.
Hitchhiker looks like it is full of mystery and intrigue. Who are you? Why are you hitchhiking? How will the people that give you a ride help answer those questions? With excellent voice acting and a gorgeous backdrop, Hitchhiker looks to be the perfect game for story-rich game players.
Neocense
Genre: Puzzle, exploration
Platforms: PC (Steam)
Release date: 17th April
Amori had recently discovered that she has a rare gift called the Cense, which allows her to connect with the spirits and enter the realm of passing. Switch between realms to solve puzzles and fight The Hunters in this unique puzzle game.
Neocense is gorgeous to look at! With 20 different scenes, there is a lot of beauty to look at with Neocense. I am intrigued by the puzzles and how they work. Early Steam reviews suggest they're a lot of fun and perfect for puzzle gamers.
Emily is Away <3
Genre: Simulation, choices matter
Platforms: PC (Steam & Itch.io)
Release date: 17th April
The name Emily is Away might be familiar to you; that's because this is the third game in the series. Initially set on AIM, but the times have changed, and AIM is dead. Didn't you know that Facenook is where everyone hangs out now?
I'm definitely late to the series, but the nostalgia of the AIM/MSN times was high! Set entirely on a computer screen, the Emily is Away series allows you to choose how the story goes. Will you and Emily end up together?
Silicon Dreams | cyberpunk interrogation
Genre: Simulation, choices matter, story-rich
Platforms: PC (Steam)
Release date: 20th April
The year is 2065, and you are an interrogator-model android. Your task is to sniff out the deviant androids. Monitor them in real-time and use any means necessary to get to the truth. Then it's up to you to decide whether to protect or spare the deviant androids. Will you play it safe? Or risk your freedom and lie to your superiors?
Silicon Dreams feels like Papers, Please. You're in control of these androids future, and mistakes, or lies, have consequences. Silicon Dreams is a choices-matter game, with multiple endings depending on the choices you make. I am interested to see where my choices take me.
Buildings Have Feelings Too
Genre: simulation, strategy, management
Platforms: PC (Steam)
Release date: 22nd April
What if buildings could talk? Could feel? What if they got sad when their fellow buildings were demolished or, even worse, THEY were demolished? Buildings Have Feelings Too considers this idea and runs with it. In a game where buildings move and talk and need to thrive. How will you place them so that they can live their best building lives?
Buildings Have Feelings Too looks like so much fun! Such a unique way to change the usual city builder; To give personality, aspiration, wants and desires to the buildings! Now I wonder what my house thinks of me, and whether it likes me better than the previous people that lived here. Sometimes games really make you think.
What a great selection! What game are you most looking forward to playing? Which April release has been your favourite so far? Did I miss something you've been having a tonne of fun with? Let me know in the comments.