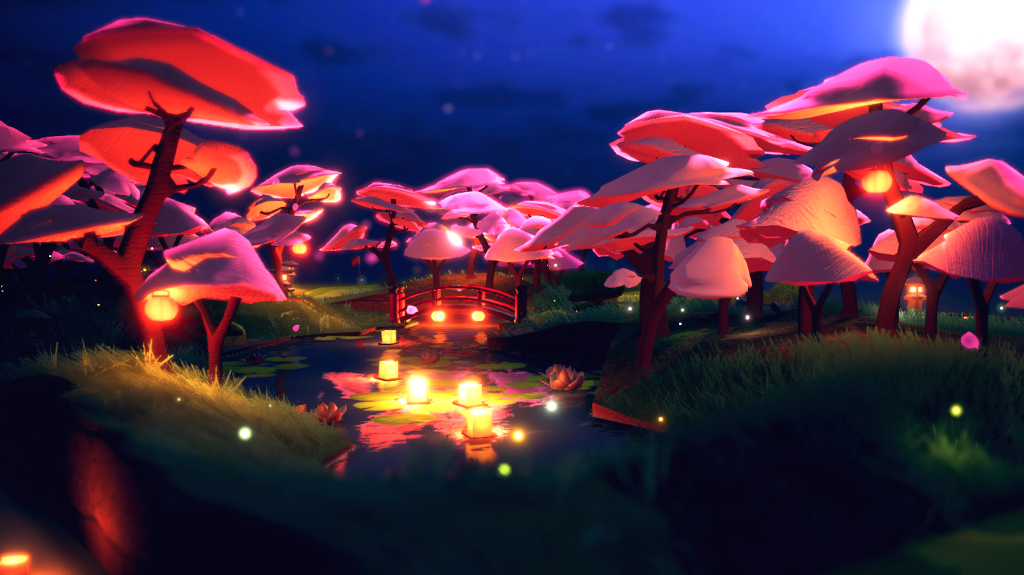 October 2021 indie game releases – part 1
This year has been packed full of indie game releases, and October is no different! As always, we have some adventure, but also a little bit of relaxation. If that doesn't sound awesome to you, no worry, there is even more to enjoy in October. These are my picks for the first half of the month.
The Lightbringer
Genre: Adventure, story-rich
Platforms: PC (Steam) and Nintendo Switch
Release date: 7th October
As The Lightbringer, you are the chosen one to cleanse the corruption from the world. Follow in your sister's footsteps and succeed where she sadly could not. Her spirit is guiding you, though, to help you on your journey. The corruption is targeting the ancient monoliths that power and light these lands. By using the power of light, you can cleanse the monoliths and bring back their light.
Inspired by Zelda, The Lightbringer hopes to invoke the love of exploration and checking every nook and cranny of that series. This is where I admit I've never played a Zelda game, and instead, The Lightbringer reminds me of The Last Campfire, but that may be more about the lovely art and beautiful narration than the gameplay. I don't usually go for rhyming narration, but it feels like it will work here, and I'm looking forward to cleansing the world of the corruption while listening to this beautiful voice.
A Little Golf Journey
Genre: Adventure, story-rich
Platforms: PC (Steam & Gog) and Nintendo Switch
Release date: 14th October
Take a relaxing journey across 10 stunning courses as you unlock colour in A Little Golf Journey. There is no caddie required here. It's just you, the ball and a lovely soundtrack, so feel free to play a quick round or stay for a while and explore.
I have never really gotten into golf games before; I mostly just have nightmares of frustration with Golf with Friends, but A Little Golf Journey feels different. It makes me want to jump in, explore and bring colour back to the world with little challenges.
Lumione
Genre: 2D platformer, precision platformer
Platforms: PC (Steam) and Nintendo Switch
Release date: 13th October
In Lumione, you play as Glimmer, a deep-sea fairy who is escaping the darkness. Follow the path of light, and it will guide you to your hopes and dreams. You will be faced with puzzles and challenges and need to prove that you have what it takes to bring the light of hope back to the darkness of the seabed.
I played the Lumione demo earlier in the year, and it was great! I haven't had so much fun playing a precision platformer in ages. It's a gorgeous combat-free game where the many deaths never made me feel frustrated, just more determined to succeed.
Get Together: A Coop Adventure
Genre: Adventure, puzzle, co-op
Platforms: PC (Steam), iOS and Android
Release date: 14th October
Lost in an unknown land, you are an explorer who has been split into two. Both parts are separated and lost to each other. It is up to you and a friend to solve puzzles, each with only half the solution, and bring them together once again.
Even though the idea of Get Together reminds me of workplace team bonding or interview activities, I am keen to give it a try and see how well I (and a friend) can communicate with each other to solve these puzzles. Each player will need their own device, and it appears to support cross-platform play, which is awesome! With interesting looking puzzles and a cute art style, I'm keen to try this one.