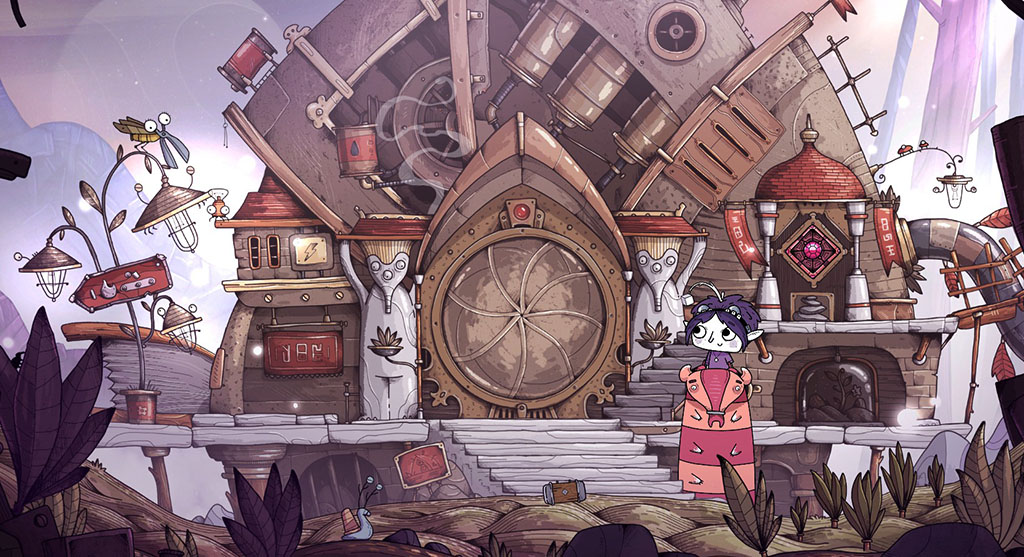 In Tohu, a mysterious stranger has come to our fish planet and is causing chaos. They're destroying everything sacred, so it's up to The Girl, and her alter ego Cubus to save their home from this menace. Fortunately, for us, all of this occurs in a beautiful, bizarre world filled with quirky characters and excellent music.
Gameplay
Tohu is a point and click game. They regularly make me a bit scared, but Tohu is excellent for us novice point and click players. That may mean the more experienced at the genre may find it too easy. If you do get stuck, though, there is a great hint system which makes you work a little for your knowledge.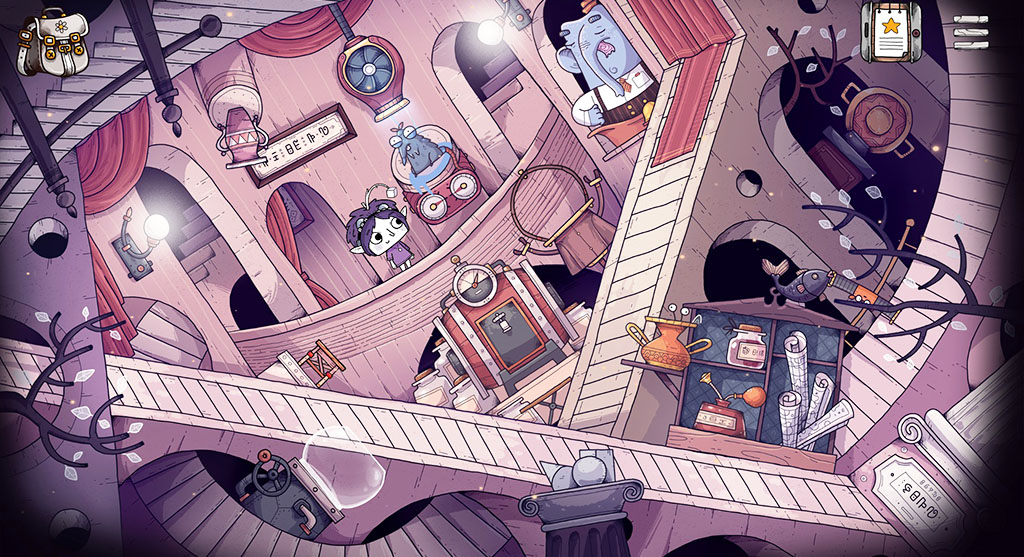 One thing I enjoyed about Tohu was that all of the puzzles and items were contained in sections. You know that you have everything you need in your backpack or within the few scenes for the section. There was no worrying about whether you missed picking something up in a completely unrelated section of the game. Oh, and there is no combining items in Tohu! I was incredibly pleased with this.
Similar to Encodya in Tohu, you play as two characters-ish. In Tohu, The Girl and Cubus are the same person but in different forms. The Girl is, well, a girl who is a little faster than Cubus and some people will talk to her only. Cubus is bigger and stronger and can help with heavy items. Cubus comes in handy in many puzzles. The game has a nice mix between the two characters, and allows for more complex puzzles.
Art and Sound Design
The art in Tohu is incredible! The characters are full of emotion, and the backgrounds are intricate and detailed, with many hidden animals to interact with. One of them will be a cute collectible in each scene. It was so fun trying to find the right one and seeing their profile card when I did.
I took screenshots throughout Tohu because there was just something amazing to look at with each new scene. I want them all to be my desktop wallpaper!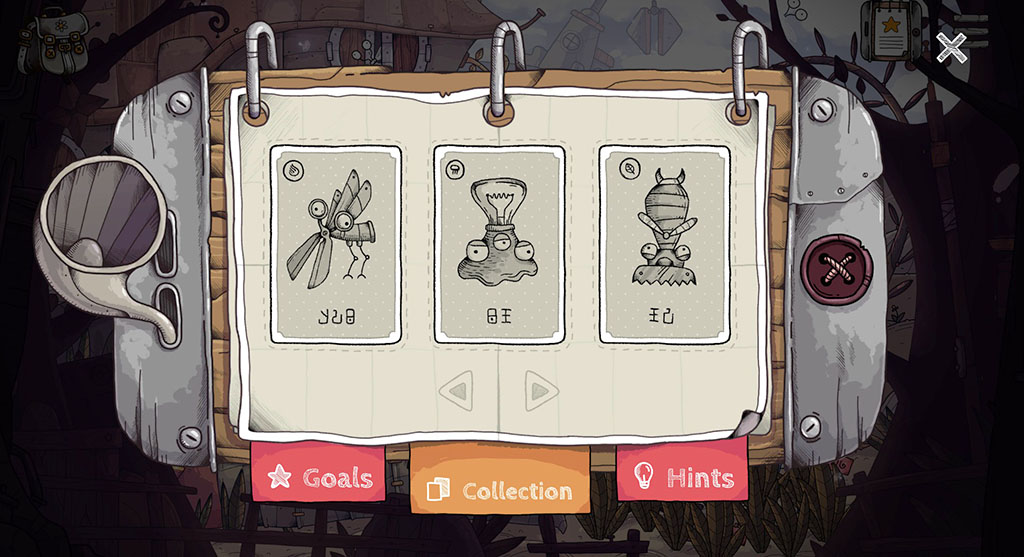 Similarly, the music is beautiful, which isn't surprising with Christopher Larkin (of Hollow Knight fame) as the composer. The soundtrack is whimsical and magical and brings even more imagination to the game. The sound design for the characters is also lovely, with each one having their own 'voice'. There is no voice acting in the game, but each character has their own sound and pitch when they talk. A few times though, I felt characters were too loud, or repetitive, especially when stuck on a puzzle, but they are minimal.
Final Thoughts
As soon as I played Tohu at the Steam Game Festival in June, I knew I had to play the full game when it came out! It didn't matter that it was a point and click, I was going to play this game. Tohu didn't disappoint. The puzzles were straight forward, the hint system was well integrated, and it looks fantastic! There could have been a little bit more to the story, but overall it was a super fun game to play. I would definitely recommend it to anyone looking for a charming little adventure, that makes you think just the right amount.
Want to know more?
Platforms: PC (Steam), Playstation, Xbox and Nintendo Switch
Genre: Point and click, adventure

** Find The Strawberry received a free key for Tohu from Fireart Games. All opinions are my own **