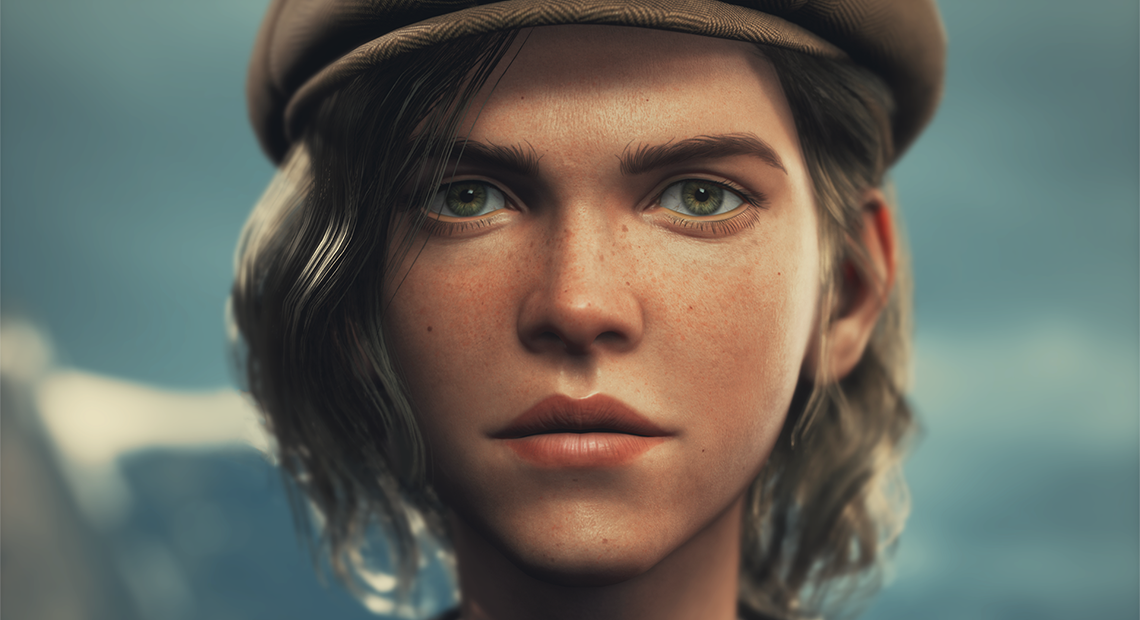 Five February 2020 indie game releases
February is the time we all go back to reality, so why not enjoy it with some fantastic games? Today we're highlighting five indie game releases for February 2020. Some of these are new releases for the game entirely, where others are new releases to a particular platform.
Luna – The Shadow Dust
Platforms: PC
Release Date: 13th February 2020
Genres: Puzzle, point and click, adventure
Come journey to the far edges of the world where the ancient tower stands. We must jump in headfirst with courage and determination to get through this adventure. Luna – The Shadow Dust is an amazing looking game, with hand-drawn graphics and a beautiful soundtrack. Luna is a dialogue-free game that that focuses around a boy and his mystery friend, both of which we get to control to solve puzzles.
I was drawn to the game due to the beautiful graphics and lovely soundtrack, but I am still unsure of what exactly the story is. I'm hoping that the story can hold its own, rather than relying on graphics and music to keep us engaged. There is a demo available on the Steam page if you're interested in trying the game before buying it.
Dwarrows
Platforms: PC and Xbox
Release Date: 28th February 2020
Genres: world-building, adventure, puzzle
Initially starting as a creepy multiplayer versus combat game, Dwarrows transitioned to a peaceful adventure and town builder game. Weird, right? It turns out the devs preferred the more calm, character-driven parts of their game and ended up changing it entirely. This is a change I'm very supportive of, as I love builder games with no combat! I get very attached to my towns/villages/cities and hate to see them ruined by war or disaster.
In Dwarrows, the Wood-Elves have travelled throughout the land and now want somewhere to call home. We follow three characters as we explore the world, gather resources and buildup our town, as well as trying to make friends along the way. I'm a sucker for a town builder, so I'm definitely going to keep an eye on how this one goes.
The Suicide of Rachel Foster
Platforms: PC
Release Date: 19th February 2020
Genres: Adventure, thriller, point and click
Set in 1993, The Suicide of Rachel Foster is creepy and atmospheric and feels like what you'd see if you crossed What Remains of Edith Finch with The Shining. Nicole hasn't been back to the hotel, ever since she and her mother found out her Dad was having an affair with a teenaged girl. Now both parents are dead, and she is taking the opportunity to sell the hotel. She goes back one last time, but things don't go quite as planned and, it's up to us to find out what mysteries are still lurking within.
Draugen
Platforms: PC, PS4, Xbox
Release Date: 19th February 2020 (PS4 and Xbox), already released on PC
Genres: Story-Rich, atmospheric, walking sim
Set in 1920s Norway, we set off with Edward, and his talkative companion Lissie to find his sister, Betty. Edward hasn't heard from Betty in a while, and all he has to go on is an old letter as to her whereabouts. When he and Lissie arrive, they realise that things aren't as they expected and there is no sign of Lissie, or apparently anyone at all.
While Draugen isn't a new release to PC, it is being released in February on PS4 and Xbox. Reviews have been positive with people enjoying the scenery, dialogue between Edward and Lissie, as well as the sound design. That being said, it is a walking simulator, so don't expect anything too action-packed.
Knights and Bikes
Platforms: PC, Nintendo Switch
Release Date: 6th February 2020 (Nintendo Switch), already released on PC
Genres: Action, Adventure, Co-op, 2D
Knights and Bikes follows Nessa and Demelza, in a coming of age story spent adventuring and exploring the coasts of Penfurzy on their trusty bikes. Set in the 1980s, Knights and Bikes brings back memories of exciting childhood adventures, roaming around the neighbourhood or holiday locations with friends. Nessa and Demelza, with their pet goose Captain Honkers, can achieve anything as they strive to find the legendary lost treasure.
Knights and Bikes is an impressive looking, hand-painted game that can be played with one or two players. Filled with fun and adventure, it's no wonder it was so popular on its PC release last year.
These are my five picks for February 2020 indie game releases, I hope you were able to find something awesome to play for the upcoming month. Are there any games that I missed? Leave a comment and let me know.