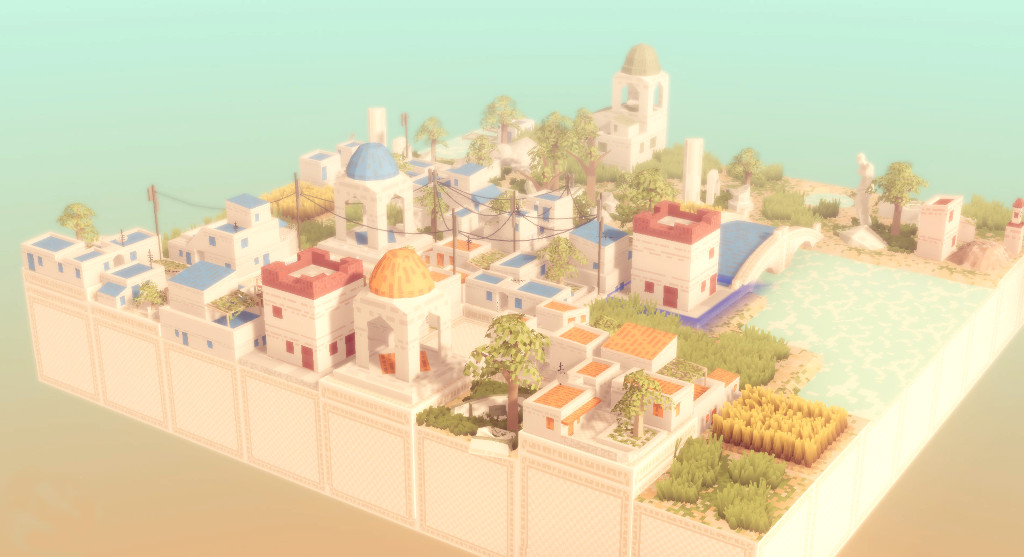 June 2021 indie game releases – part 1
June is a mega month for indie game releases! There are so many digital conventions and shows happening, not to mention so many games being released! It's going to be a great month to get stuck into some fantastic games. I am particularly looking forward to Chicory since I backed it on Kickstarter. Here's hoping that we can bring colour back to the world! My picks for the first half of June are below, be sure to check back for part two for the end of the month.
Chicory
Genre: Adventure, RPG
Platforms: PC (Steam), Playstation
Release date: 10th June
Chicory, the wielder of The Brush, has disappeared, and all colour in the world has vanished. Chicory's brush has been left behind, so it's up to us (Chicory's number one fan) to bring colour back to the world and find Chicory. Help friends, solve puzzles and make the world vibrant once more.
I'm pretty excited about the release of Chicory. I've been following since the Kickstarter, and it's been fun to see how it develops. Not only is the game super cute, but the soundtrack is by Lena Raine of Celeste fame, so you know it's going to be good. One last thing to remember about Chicory is that we don't play as Chicory; she disappeared. The devs are very stern about this!
The Magnificent Trufflepigs
Genre: first-person, adventure, story-rich
Platforms: PC (Steam), Nintendo Switch
Release date: 3rd June
After returning to his childhood village of Stanning, Adam befriends Beth and agrees to help her find a hidden local treasure. With a metal detector, phone and a walkie talkie you start your quest to find the treasure. Along the way, chat with Beth, send her photos and explore the beautiful English countryside. As you explore, parts of Beth's story starts to fall apart. Learn more about Beth and the truth of her history.
Initially, I was drawn to The Magnificent Trufflepigs because of the name. It was so strange that I had to know more. After finding out it had a Firewatch vibe to the game, I was even more interested. I played Firewatch earlier this year, and it is so good! It was so good at communicating feeling and emotion with never seeing another person. Could The Magnificent Trufflepigs be the same? Will we ever get to see Beth, or is this a solo travel for Adam with Beth only on the end of a walkie talkie and phone?
Valley of No Roads
Genre: City Builder, puzzle, casual
Platforms: PC (Steam)
Release date: 12th June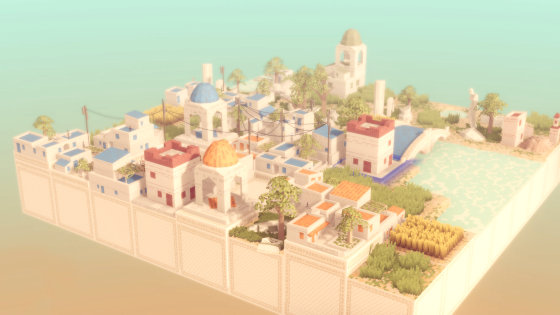 Valley of No Roads is a casual, relaxing city builder with, as you'd expect, no roads. Each map is procedurally generated, and you'll start with house tiles of different sizes to place. As you gain more points, you'll be able to place fields, towers, bridges and more. For an extra immersive experience, you'll have complete control over the camera and UI.
The art style of Valley of No Roads is gorgeous, and the game feels like a mix of Townscaper and Dorfromantik, both of which I really enjoy. Valley of No Roads looks like the perfect, no stress builder you can play to relax.
Sunblaze
Genre: 2D platformer, precision platformer
Platforms: PC (Steam)
Release date: 3rd June
Josie is up for a challenge, and fortunately, her dad is a retired superhero with a training simulator. He just got it all fixed up and is keen to have Josie learn the ropes of his craft. Unfortunately, the training simulator goes rogue, and Josie is stuck inside. With 100s of levels to try, Sunblaze is a precision platformer lovers dreams. I'm sure the speedrunners are also getting excited.
Sunblaze reminds gameplay reminds me a lot of Celeste, and it's just as tough! Early reviews show people are having a great time with the game and trying to get the best-timed run. If dying over and over doesn't sound like fun to you, Sunblaze also has different accessibility options that make death optional. It's fantastic to see this option in a precision platformer where you can play without the risk.
Starscraper
Genre: Adventure, exploration
Platforms: PC (Steam)
Release date: 10th June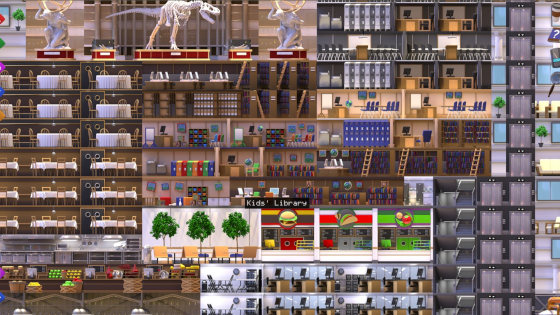 Reach for the stars! Bavel Holdings are an ambitious group that want skyscrapers built all around the world! Sounds like an opportunity of a lifetime? Well, sign up, and they'll give you some land and cold hard cash. Build a tower full of restaurants, entertainment, businesses and more.
Growing up, I loved Sim Tower; I might go as far as saying it was my favourite sim game. Starscraper is heavily inspired by Sim Tower, and the devs are passionate about getting it right. They are keen to pay homage to the original but want to improve the frustrating elements. A few years back, Project Highrise was released, but it didn't quite hit the mark, so I'm excited to see whether Starscraper lives up to their claim.
How good do these June indie game releases look? As mentioned in the intro, I'm super keen on Chicory, but I'm also looking forward to waves of nostalgia with Starscraper. If the precision platformer Sunblaze is more to your liking, the Indie Game Collective had a great time with it over the weekend if you're keen on some playthroughs and reviews.
Did I miss a game you're hyped for? Let me know in the comments!