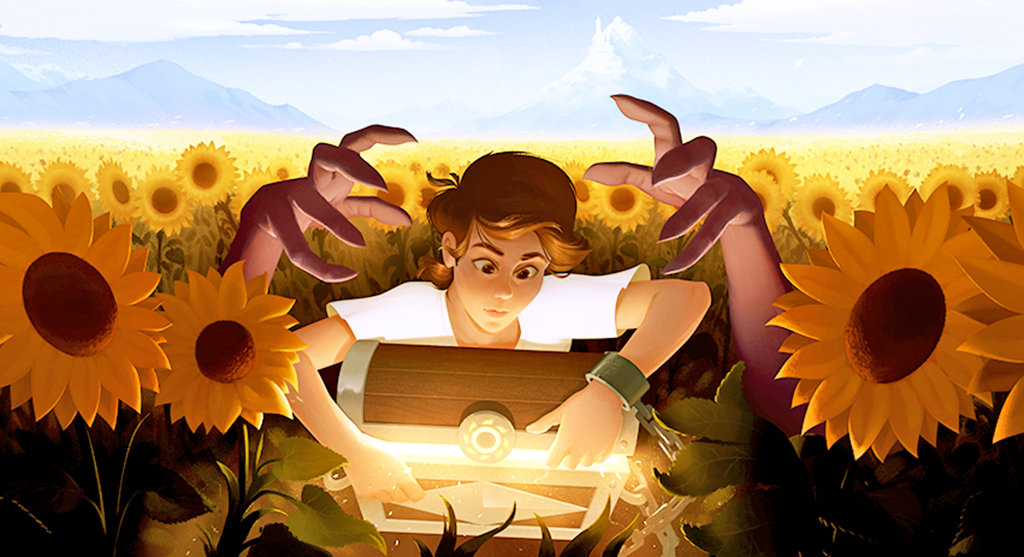 March 2021 indie game releases
Indie new releases for 2021 are ramping up with some awesome selections in March! I've played the demo for quite a few of these games, and they've all been fantastic. Here's hoping the full releases are just as fun. There is always a good variety among the games, so hopefully, you'll find something to enjoy.
Dorfromantik
Twitter
Platforms: PC (Steam & Itch.io)
Genres: Strategy, puzzle, relaxing, casual, simulation
Release date: 25th March (Early access)
Dorfromantik, or village romance in English, is a lovely village builder game that uses hex tiles to expand the village. With a limited number of tiles at your disposal, correct placement is of the utmost importance. Fortunately, you can complete tasks (place 50 trees, four river spots etc.) to gain more tiles and build a bigger village. With charming graphics and a lovely soundtrack, Dorfromantik is a relaxing and addictive game.
I've written about Dorfromantik a few times on the site now, and if the demo is anything to go by, it's going to be a neat little village builder. I can't wait to see all the extras available and added during early access! There's already quite a lot to like in the demo, and the devs are passionate about the game, so it's worth checking out in early access.
Buildings Have Feelings Too
Genre: simulation, strategy, management
Platforms: PC (Steam)
Release date: March 2021
What if buildings could talk? Could feel? What if they got sad when their fellow buildings were demolished or, even worse, THEY were demolished? Buildings Have Feelings Too considers this idea and runs with it. In a game were buildings move and talk and need to thrive. How will you place them so that they can live their best building lives?
Buildings Have Feelings Too looks like so much fun! Such a unique way to change the usual city builder; To give personality, aspiration, wants and desires to the buildings! Now I wonder what my house thinks of me, and whether it likes me better than the previous people that lived here. Sometimes games really make you think.
Fate of Kai
Website | Twitter
Platforms: PC (Steam), Playstation
Genres: Adventure, first-person, puzzle
Release date: 2nd March
In Fate of Kai, you don't control the characters; you control their thoughts. Play through the pages of a book, and when you come up against an action, you will have the opportunity to change the future of the story. Click on a thought bubble, choose a thought and see how it plays out. Didn't go so well? Go back and change it.
For some reason, I never played the demo for Fate of Kai, but now I know more about it, I'm really interested in playing. The comic book style has increased in popularity recently, and I'm curious to see how Fate of Kai compares. I'm also enjoying this 'choose your own adventure' vibe of many games of 2021.
Maquette
Website | Twitter
Platforms: PC (Steam), Playstation
Genres: Adventure, first-person, puzzle
Release date: 2nd March
In the world of Maquette, every building, plant, and object is both small and large at the same time.  Head to the centre of the world where you feel like a giant, but as you venture out, you may feel small as the world towers around you, with even cracks as a hazard. In an MC Escher-esque world, the puzzles of Maquette are mind-bending and infinite.
I haven't heard too much about the story of Maquette, but early reviews suggest the puzzles help progress the story, but the story is the focus. Like Florence, Maquette is about every day people and problems, where you solve puzzles to progress the story. It sounds interesting and looks beautiful. I'll definitely be taking a closer look.
Sizeable
Genre: puzzle, casual, relaxing
Platforms: PC (Steam & Itch.io)
Release date: 19th March 2021
In Sizeable, shrink or grow items in the environment to solve the puzzles. It sounds simple, but it can be quite challenging. Shrink the moon to lower the tide or change the sun to change the seasons. Sizeable has a great selection of puzzles to ponder over.
I played the demo of this at a recent Steam Festival and had a great time trying to work out what I could, and couldn't, interact with. Sizeable is a great game to chill out with after a busy day.
These games look like so much fun and an excellent way to spend an afternoon or weekend. Minute of Islands was also on the list, but unfortunately, they had to delay the release date. Hopefully, when it is released, it will be an even better game! Is there a game I've miss on the list that you're looking forward to in May? Let me know in the comments.