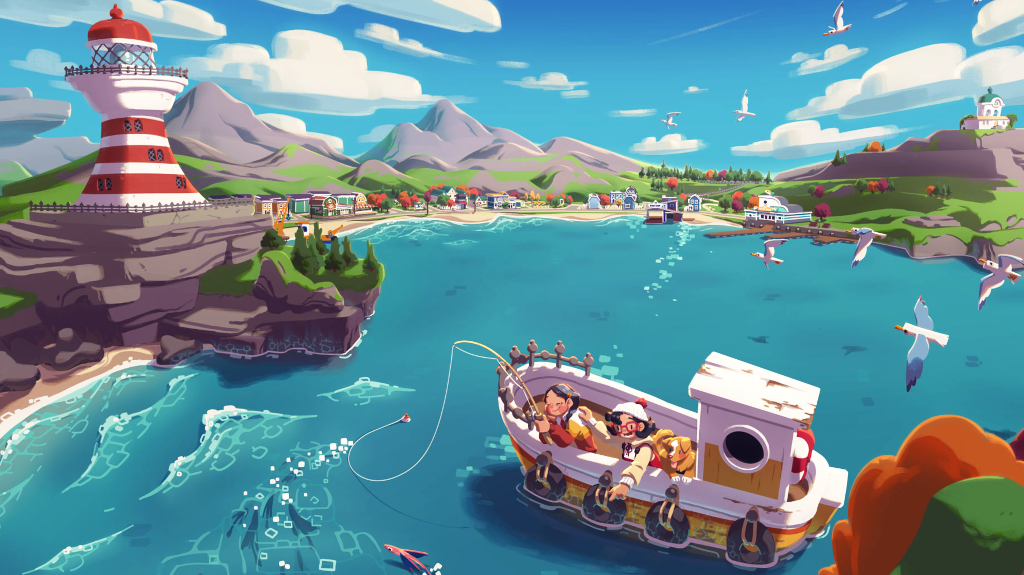 October 2021 indie game releases – part 2
This year has been packed full of indie game releases, and October is no different! As always, we have some combat-free adventure but also games that let you go with the flow. We have been gifted with some gorgeous games to round off the indie game releases of October 2021, and here are my favourites!
Growbot
Genre: Adventure, story-rich, point & click
Platforms: PC (Steam)
Release date: 21st October
Nara, a growbot, is training to become the captain of her space station home. Unfortunately, it is being attacked by growing crystals, and she must help to save her home! Growbot is set on a gorgeous biopunk space station with incredible art wherever you look. It's super cute; let's hope Nara and her brainapilla (a strange creature that helps our growbots think) can triumph!
I first came across Growbot and its intricate world back in 2020 and have been following the development ever since. Point and clicks are not my most favourite game genre, but the art and story in Growbot are too interesting to ignore!
Bunhouse
Genre: Farming sim, relaxing, sandbox
Platforms: PC (Steam)
Release date: 19th October
Ah, to be a bunny tending to their plants in a beautiful greenhouse! In Bunhouse, we can! Grow and maintain your plants, order decorations for your greenhouse and garden, and more. You can also play with friends if you like with local co-op.
Bunhouse is just the most adorable thing. You must watch the trailer to see them hopping and running around. Super cute! Aside from the cuteness overload, the Bunhouse developers are also donating a portion of profits to House Rabbit Society, a non-profit dedicated to rabbit education and rescue. In addition to this, they will also include short, educational tips about rabbit care at the start screen to help educate players. So much love and care are going into this game, and I'm interested in seeing how it progresses.
Moonglow Bay
Genre: Adventure, fishing, RPG
Platforms: PC (Steam and Epic) and Xbox inc. Gamepass
Release date: 26th October
After your partner dies, you work on fulfilling their final wish by keeping their business afloat. As a rookie angler, work with friends and family to hone your fishing skills, sell recipes and upgrade gear and your boat. Learn to become involved with the community again and build relationships while catching all the fish Moonglow Bay has to find.
I'm not usually into fishing games (though, unpopular opinion: I love fishing in Stardew Valley) or voxel style art, but the charm of Moonglow Bay has drawn me in. They're building a real sense of the community of the game on their Twitter, and I like that they've decided that the character won't have love interests. I look forward to spending time fishing and learning everything there is to know about Moonglow Bay.
Pilie Pals
Genre: Puzzle
Platforms: PC (Steam)
Release date: 15th October
In Pilie Pals, you'll lead your adorable Pilies around the map to make it to the end. They can carry lots of stuff, including each other! Use items around the map to help you towards your goal.
Pilie Pals looks like a super cute puzzle game that you can play at your own pace. Stuck? You can undo as many moves as you like. Really stuck? There is a step by step guide to help you through when you need it. This looks like an excellent game to play when you want to unwind.
Tandem: A Tale of Shadows
Genre: 2d platformer, puzzle platformer
Platforms: PC (Steam, Gog & Epic)
Release date: 21st October
Famous magician Thomas Kane has disappeared. Emma, along with the teddy bear Fenton are determined to unravel the mystery surrounding his disappearance. Light up the scene with Emma's lantern from a top-down view, or walk on the shadows created by Emma's lantern in Fenton's side-scroller view to solve the puzzles of the mysterious manor.
The world of Tandem looks excellent, and I love the play on perspective as you switch between Emma and Fenton to solve puzzles and discover clues to the mystery disappearance of Thomas Kane. Tandem has a creepy vibe which is perfect for its October release!